It's now been a while that I haven't posted a State of the ARC post… Let me see. It's been at least a half a year, but probably even closer to a year! I wonder… Does anyone of you still remember what State of the ARC was?
Well, let me remind you. State of the ARC was a fun way to track, well, the state of your stack of ARCs!
At the end of every month, we used to take a look at the amount of ARCs we had, the amount we had acquired over the past month and the amount we've managed to knock off our stack. I've heard from quite a few people that it helped them get motivated about staying on top of their reading and blogging!
But sadly, I've stopped posting the meme somewhere around probably last August – a while ago! It's due to my lack of time I can spend on the blog, and my semi-hiatus – you may have noticed that I now post only once a week, at most.
However… That is not to say that State of the ARC is gone! My heart sings because there are still people who think it's a worthy meme to continue every month. One of these people is the amazing Sarah, my current (and at least temporary) co-host of State of the ARC! All thanks to Sarah, you can now still participate in the State of the ARC every month, if you want. Here is more info on Sarah's page and also you can check out my old State of the ARC page to learn more about the format and style of this meme.
What's a fun way to track your ARC progress? #StateoftheARC! And guess what. It's not gone! You can still participate in this monthly meme! Learn more:
Click To Tweet
Please give a round of applause to Sarah, who has been posting State of the ARC for me for the past few months.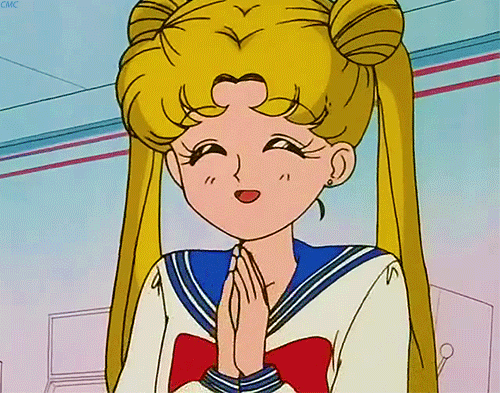 A GIF of Usagi / Bunny from Sailormoon clapping and smiling via Giphy
Here is a list of my older State of the ARC posts if you want to learn about the format:
Expand List
2020
(

1

)
2019
(

6

)
2018
(

13

)
2017
(

5

)
So please, go take a look at the posting schedule – Sarah has kept the old posting schedule of the last few days of the month – and please join! Track your ARCs! Get motivated!!!
I'm Evelina and I blog about books that made an impression on me. I love middle grade, women's, scifi and some literary too.