Here we are at the end of February, and even though it's such a short month, I somehow find myself having finished so many books already? Not that I'm complaining, but… What gives?? And how do I do it again?
So for those of you wondering how many ARCs I read this month.. Yes, I am also surprised!!! I mean… I READ TEN. 10. TENNNN. I don't think I've ever done this yet, world. I truly don't think I have. So before you start grumbling about me basically burning through that stack (I really don't know how!! I worked too! And I blogged!), let's get down to those stats and what books those were.
~ For Those Who Are New To The Meme ~
Anyone is free to participate in this meme! If you want to, just link up anytime during this month and refer to this page as to the rules of what to put in your post and how to link up. The next State of the ARC post is going to be on March 28, so if you can't make this one, mark it down!
~ My Current State of the ARC ~
Well, comparing this to last month's graph, those ten ARCs really made a dent! First of all, my authors list is down by a lot, and so is my NetGalley one. My total is also slightly lower, but I'm getting there! I can finally boast a 63% NetGalley ratio, which makes me ever so happy because it's a number I've never previously reached! WOOT WOOT.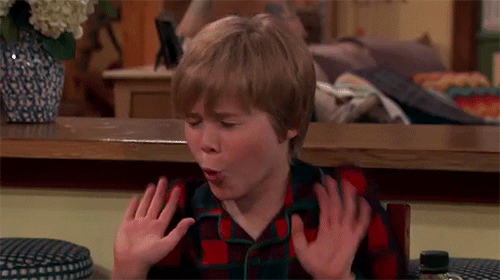 ~ Bricks Knocked Down ~
I swear, my blog has never seen this many bricks. What even happened. Wow! I believe I do deserve congratulations this time.
~ The Really Good Ones ~
So then, let's look at the books. This time I'm segmenting them! These are my three favorite ARCs from this month. Freshwater was just plain unbelievable – fresh, #ownvoices, strong, dark and honest. Brutal, I'd say. An account of multiple personality disorder, through the lens of mythology and tradition. Even though it contains many triggers, you should at least consider reading it. It's a true masterpiece. You can read my review here. Heart Berries is a related release, also #ownvoices, tackles many similar topics, such as being an outsider, being a minority and being depressed. Very feminine, and very feminist – a work of art, too. Find my review here. And No Sad Songs is a YA about responsibility and dementia. Unlikely YA topics, huh? And yes, it was that good. My review will be posted on March 7th.
~ The Good Ones ~
Doorways in the Sand was a great scifi novel that I truly enjoyed – witty, fun and a little bit unlikely – just what a scifi story needs. The Feed was a slow-moving, yet good dystopia about the certain end of the world if we carry on being so 'plugged in' as we are now. Reviews will be coming up next month.
~ The Okay Ones ~
These books were alright, but didn't give me a bunch of feels. The Sea Beast Takes a Lover was a collection of slightly odd short stories, and it could have been in the good ones category, if some of them were slightly less odd. Dragon's Future is an alright fantasy that lacked world-building, sadly. These two will be reviewed on my blog in the coming weeks. Meanwhile, We Care for You is a scifi about synthetic humans and… how that ends. It was okay, you can read my Goodreads review here. And On Being an Introvert or Highly Sensitive Person helped me figure out a couple things about myself and is generally a good book, but it doesn't present any ground-breaking new info. You can find my Goodreads review here.
~ Meh ~
Mizgot is one of my older ARCs, and I just… didn't like it. At all. You can read more in my Goodreads review, but I don't feel like it's worth your time to read an over-dramatic account of an experimental 'toy' android unleashed on the world to do lobotomies on the supposition that 'it's not learned its lesson and won't do that anymore'. Right.
~ Let's Get Motivated! ~
Sons of Ares! Need I say more?? But seriously though, I'm not pulling up any other new ARCs because I'm a little lost in all of the books that I have right now and need to get my bearings. However, I am excited about this one!
That's my ARC February! What has yours been like? Please link your post up!
I'm Evelina and I blog about books that made an impression on me. I love middle grade, women's, scifi and some literary too.