What's this? A month has flown by and it's time to count my chickens … unfinished ARCs … ARC wins of the month!! And this time, I'm even happier, because I am hoping more and more of you will be joining me in lamenting our failure to read said ARCs celebrating how awesome we are at reading those overdue ARCs we've got, cause #ARCsAnonymous now boasts over 80 members!!!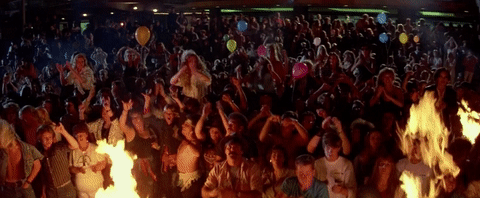 This time I would like to give a special shout out to our ARC-destruction-monster Sheila @ She's Going Book Crazy, which is an extremely good name for her blog, cause ARC-nuts she is!!! She has read something over 4 ARCs this month (correct me if I'm wrong, girl!) and is on a total roll here. Applause to Sheila!!!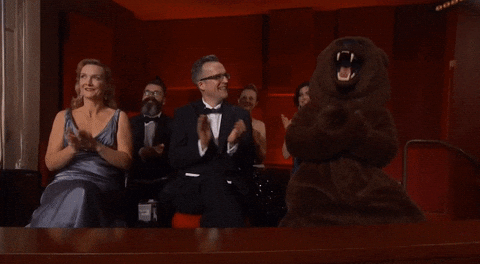 ~ For Those Who Are New To The Meme ~
If you want to participate too, just link up anytime during this month and refer to this page as to the rules of what to put in your post and how to link up. The next State of the ARC post is going to be on November 29th, so if you can't make this one, mark it down!
~ Current State of the ARC ~
Yay! It seems as though I have actually made some headway!
~ Bricks Knocked Down ~
Let's look at the bricks knocked down! A reminder for what is what – the real brick stands for read and reviewed, the Lego brick stands for read, review due:
(Please don't ask me how I count the bricks. The answer would be 'painstakingly'. The data analyst in me shudders.)
If you're wondering what books those were, here they are. Two of them link to my review on Goodreads, and I will post a proper review for Magic Bitter, Magic Sweet on the blog sometime soon, because it was so good!
~ In The Works ~
I want to send out a cloud of very special love for An Unkindness of Ghosts this time! THIS IS AN AMAZING BOOK!!! I am currently almost 80% into it, and it's one of the most amazing reads of this year. Slavery, misogyny, diversity, equality, empathy, kindness… spaceships – it's got ALL you could possibly want in a book. It's so unbelievably raw and amazing, full of fresh ideas and despite being in space, so utterly believable and (uhm) down to Earth? It's just something else. I will be posting a review for it in November during Sci-Fi Month 2017, but I have to tell you to just get this book NOW, before I even post the review. Believe me! It's re-read material.
~ Let's Get Motivated! ~
Currently I'm very motivated to read The Girl In The Tower, which comes out in December and is the sequel to The Girl In The Tower (yes, we are all very excited!) Also, I feel like I should read The Forgotten Beasts of Eld, would you just look at that beautiful cover? Plus, it seems it's got a pretty amazing cast of interesting creatures. And The Story Traveler is just a random old ARC of mine that I chose off the top of my stack. It's supposed to bit a slightly genre-confused middle-grade / YA story, and I am quite curious how I'll like it.
So that's it this month! How was your ARC reading? Please link up at the bottom, and don't forget to visit everyone else's links <3
I'm Evelina and I blog about books that made an impression on me. I love middle grade, women's, scifi and some literary too.