I've been wanting to get started with this meme for a few months now, but didn't have the time to finish the idea up. However, I have been walking around laughing like a little nerd about the name I came up with though – State of the ARC! How ingenious, Evelina.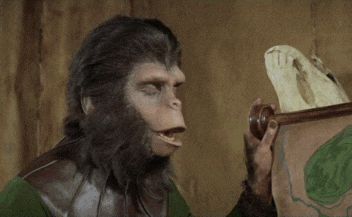 But anyway! State of the ARC is meant to be a meme for tracking your ARC progress! I'm sure I'll figure out the format I want to do it in, given time, but it will be at least monthly, maybe even bi-weekly, we'll see! And I also want to give you all a chance to link up your own ARC posts! I know a lot of you do them already, so your post name can (and probably should) be whatever you want it to be, as long as you mention that you're linking up with State of the ARC @ AvalinahsBooks, which is a fun way to share our ARC progress, challenges, wins, woes and mishaps – and don't forget to include the link to this post! You can grab my picture too, if you want. Impatiently waiting for you all to hop along ❤ Let's not forget we should all visit each other's State of the ARC posts and comment. Have fun!
~ Current State of the ARC ~
So let's see how many unread and unreviewed ARCs I have! My main sources of ARCs are NetGalley and Edelweiss, with quite a few old ARCs from Story Cartel (that I'm not going to read all of… don't tell anyone) and a handful of old author-supplied ARCs. My main goal right now is to cut down on NetGalley ARCs, since the Story Cartel and author ones are so few in comparison and mostly so old. I'm not even taking into account the freebies. So here are my charts:
As you can see, I have almost a hundred ARCs ready for the reading!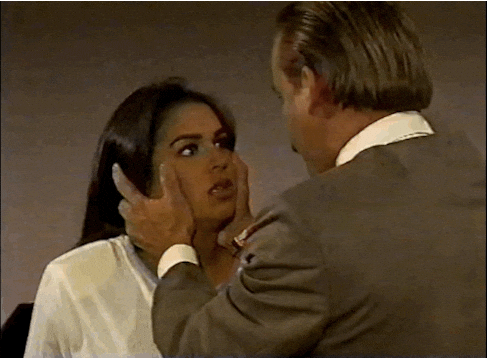 ~ In The Works ~
Now let's talk about the ones I'm either currently reading, or have finished and am writing a review for. This is so I could get a sliver of hope about my progress!!
I've finished buddy-reading the Punch Escrow with Paul – we should be both posting an interactive review once we're done! The writing in this book is great, quick and witty – reminds me of Ben Aaronovitch (Rivers of London series) and Matt Wallace (Sin du Jour series), and in general it's one hell of a smart, sassy sci-fi book. The Growing Season was a great book about what happens to society once everyone can have babies – men and women alike. I read this book during my vacation and I'll be posting the review in the beginning of September. Truly recommended! Endurance is Scott Kelly's memoir of a year in the ISS (the space station), along with stories of his road towards becoming an astronaut. I'm enjoying it! Wish I could say the same about The Golden House, cause although it's by a really famous author, I don't feel like it's for me. And last but not least – two non-fiction titles – Quackery, which is a really great book about all sorts of quacks in the history of the western world, and The World of Laura Ingalls Wilder, which explores the realities of life this writer's family might have experienced at the time.
Out of all these, I would say, go for The Growing Season, Endurance, Punch Escrow and Quackery.
~ Let's Get Motivated! ~
This part is meant to hype me up to read more of those stashed ARCs! So let's see if I've got something interesting in there… If you've heard about these, I would love to hear your opinion!
My reasons? The Foundling really excited me back when I got approved for it. But it's a book about a child being kidnapped, and finally when I had time to read it, I felt too down for a story like that. I would love to finally read it though! Red Blood, Yellow Skin is a story of a girl's survival in war-torn Vietnam, so that's automatically interesting, if a little bit dark too. And I have a ridiculous reason for being motivated for Wings To Fly – I've had a beautiful Bookstagram photo for it for months!! And I just really want to use it already. LOL!
So that's it for my State of the ARC this month! Please tell me about yours by linking your post in the linky. Just don't forget to link back to this post and visit everyone else on the list, and… have fun!
I'm Evelina and I blog about books that made an impression on me. I love middle grade, women's, scifi and some literary too.