So a few weeks ago, a fellow blogger Debbie @ Debbie's Library gave me an idea about #ARCsAnonymous and State of the ARC – namely, on how to bring it back to life. As you might know, due to how many things I do, which is entirely too many, I have not been able to keep up with the #ARCsAnonymous group and it has been slowly dying. If any of you want to take up the banner, I would gladly make you a mod! So just write me a message or comment below this post and we can talk about it. But since the group is kind of hard to keep up with (Goodreads groups in general tend to.. well, die), Debbie has pointed out that maybe we could have something like a checklist or a bingo instead of monhtly reading. And maybe we could have a readathon. Currently I'm unable to host a readathon, but again, if any of you want to come up with something, we could talk about it! And I definitely think the bingo is the way to go. I just need to come up with it!
So tell me, what would you like to see on the State of the ARC bingo? If we were to start one for the second half of the year (July-December)?
~ For Those Who Are New To The Meme ~
Anyone is free to participate! Just link up anytime during this month and refer to this page as to the rules of what to put in your post and how to link up. The next State of the ARC post is going to be on June 29th, so if you can't make this one, mark it down and come back next time 🙂
~ My Current State of the ARC ~
So as we were talking with.. some of you last month (yes, yes, my memory is a sieve. I am sorry.), it seems as though some of us have been doing State of the ARC for a while now – namely me, ten months already! But we don't seem to be making any progress in our numbers -.- I just wanted to check back to the very first state of the ARC of mine and see how much has changed. So let's have a look…
NetGalley: 64 -> 43 (yay!)
Edelweiss: 7 -> 5
Other platforms: 22 -> 24
Author: 7 -> 18
Unsolicited: 0 -> 1
Well… I could be doing better, but I could also be doing worse. My main goal was not to stop requesting (although, I ultimately did, it seems) – my goal was to knock down that NetGalley stack that was threatening to topple over. And I can see the fruit of my efforts! I knocked down more than you can see here as well – because I kept requesting, and read those, so the total is more than the difference between the read and remaining ones. However, it seems as though I now have more author and other (publisher/book tour) requests. Need to rein those in! But personally, I am happy with my State of the ARC achievements since my first meme. Maybe you should look at yours throughout the whole time you've been participating too? The numbers can still look big, but we fail to notice how far we've actually come! That's very important for your motivation ❤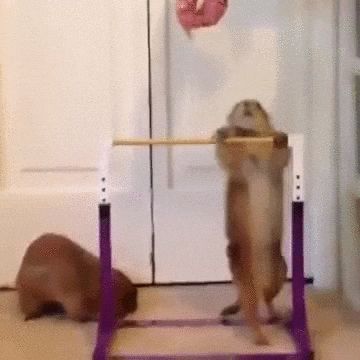 ~ Bricks Knocked Down ~
So this month, I read 8 ARCs, 2 of which were old and overdue ones! It has been a hectic month for me, and I have not been able to do much reading, but I am still glad of these results. Out of these books, I still need to write a review for 5 books, but since the reviews are due pretty soon, I think I'll be doing that this week! So that's three real bricks and five lego bricks off the wall of ARCs!
These are the ARCs I finished this month, and the ones really worth your attention are Clara Voyant (reviewed here), The Freeze-frame Revolution (review to come soon), A Thousand Perfect Notes (also will be reviewed soon), No Fourth River (reviewed in the next post!), Spinning (review to come soon). Eight Stories are also worth your attention, if you like anti-war fiction and Remarque's writing (review to come soon too, didn't you expect me to say that?)
~ Let's Get Motivated! ~
What I'm really looking forward to reading sometime soon is The Calculating Stars (women astronauts!!) and, of course, so unexpected right? Rogue Protocol, AKA Murderbot #3! (It's like sometimes I think my blog is there half for the purpose of simply talking about Murderbot books, lol.)
That's my ARC May! What are you looking forward to reading this month? And how have you been doing with your hauling? Don't forget to link up your post and visit the other links!
I'm Evelina and I blog about books that made an impression on me. I love middle grade, women's, scifi and some literary too.