Hi everyone, excited to welcome you to the Second Edition of State of the ARC!!!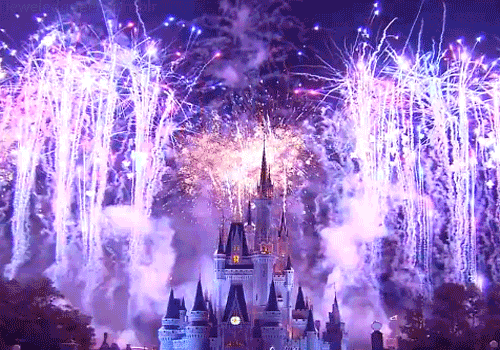 Congratulations on making it through yet another month! But let's get to the point. How has your ARC reading been? While you're undoubtedly pondering your success, WANNA GUESS ABOUT MINE???
I dare you. Guess.
It was pretty much like this: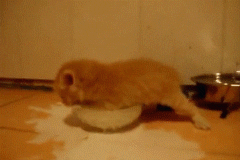 Except a little less cute. Or rather, way less cute.
Basically, I had family and foreign guests over from a total of about three countries, over a total of at least two weekends, and after that apocalypse – some pretty serious work reparations to do. But all is well! (Except for the ARC progress, that is.) I'm surprised the blog is even still running, to be fair! But let's get down to business. To the stats!
~ For Those Who Are New To The Meme ~
State of the ARC is a monthly meme that is meant to motivate you into finally finishing up those old ARCs. If you want to participate and add your own post to the link-up, you should: mention that you're linking up with State of the ARC @ AvalinahsBooks, which is a fun way to share our ARC progress, challenges, wins, woes and mishaps – and don't forget to include the link to this post! You can use my State of the ARC image too. Don't forget to visit all the other people in the link-up and comment. And most importantly – have fun!
~ Current State of the ARC ~
Let's check my stats and my progress.
I feel like… IT ACTUALLY GOT WORSE??? Because I received a few new ARCs and had no time to read whatsoever… I AM EXPERIENCING DESPAIR HERE.
Okay, so… Let's see how many bricks I knocked down and how many I added. Also! Notation for which is which:

The Fake Brick stands for books read, but not yet reviewed!
The Real Brick stands for books both read and reviewed!
I hope you like construction.
~ Bricks Knocked Down ~
Well… You know. It could be worse. Right? I could have ONE FAKE BRICK. (Okay, okay, it can only barely be worse…) The good thing is that I made it through all of last months "In The Works" titles! (Come on, just let me have this.)
~ In The Works ~
These are my current titles. In Case I Go is shaping up to be a delightful read about a child who isn't truly a child, about spirits, family problems and heritage. So far it's pretty diverse and I recommend checking it out. Meanwhile, The Nix is one of my older ARCs that has been boring me for at least two months. I do not really recommend it. Happiness is one I've already finished and greatly liked – it just needs a review now. It's a true story about a family that lived through a heavy illness of their baby, and even though it might be shocking, it's definitely worth your attention. And finally, It's Just Nerves is also a title I've already finished, but it isn't due till the end of Octorber – I will be posting a review for Poetic Book Tours at the end of the month. While not a fun read, it's definitely something we should all know – because not all of life is about fun. I greatly enjoyed this collection of essays as well.
~ Let's Get Motivated! ~
This time I'm not looking into super old ARCs cause I have something more pressing among the current ones! These are the ones coming out soon, and I should read them ASAP. I'm sure you've all heard of The Rules of Magic – I've recently posted a review of Practical Magic which this is a prequel to. Then I also have House of Shadows – something mysterious about diaries, old houses, tragedies and courtesans! Super exciting. And Sweet Bean Paste is about an unlikely friendship between a misfit and an old lady, and surprise, surprise – it happens in Japan. Seemed very cute and heartwarming when I grabbed it.
So that's it this month! Please share your own State of the ARC posts with me! I am super excited to read them. Please link up at the bottom, and don't forget to visit everyone else's links <3
I'm Evelina and I blog about books that made an impression on me. I love middle grade, women's, scifi and some literary too.