Well, I've certainly got good news for myself in terms of ARC reading, although it's also certainly bad news for #BeatTheBacklist. I'm sorry, backlist team! I so totally deserve to be on the losing team this month. Because all of my books read this month so far have been ARCs! (Okay, all but ONE.) So… March's State of the ARC can boast 9 review copies completed. I guess I still have a few days of March left. Maybe I can read one or two backlists… Maybe…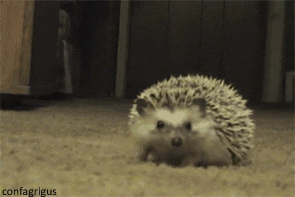 ~ For Those Who Are New To The Meme ~
Anyone is free to participate! You can link up anytime during this month and refer to this page as to the rules of what to put in your post and how to link up. The next State of the ARC post is going to be on April 30, so if you can't make this one, mark it on your calendar. We will be waiting for you to join!
~ My Current State of the ARC ~
Well… The good thing is that I haven't actually been acquiring books as fast as I usually would this month! So my ARC count… has at least not grown? Although it hasn't really gone down either?? (How does this even work…) However! One nice thing is that I have finally mowed down those reviews due – no ARC reviews left that I need to write! (Yep… Only the backlists now…)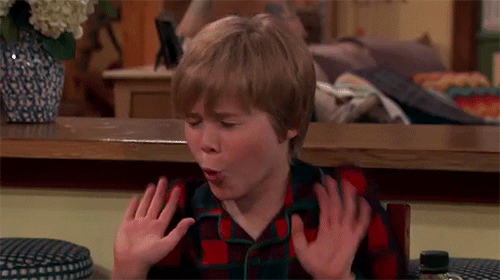 Also? Yes, I like that show. I am a fan of everything Nickelodeon or Cartoon Network. I do not plan to grow up anytime soon.
~ Bricks Knocked Down ~
So as it turns out, I've knocked nine bricks off my wall, and they're all real bricks, I've actually written all the reviews! Seems like a pretty good ARC reading month huh. Except I wish I didn't read them all last minute, but so it goes. You know, I was just scheduling a review and wanted to draft my links for NetGalley, and realized that that particular book I was scheduling the review for wasn't even an ARC. What a weird feeling! Do you ever get that? Are you someone like me, who just reads 99% review copies, or do you mostly read the backlist?
And here are the ARCs I've managed to get off my list this month:
~ Let's Get Motivated! ~
Now these three are the only print ARCs I've ever received! And they have waited to be read for long enough, which is why I pledged to slowly, but surely move to their completion. I am currently reading The Redemption of Marvin Fuster, and it's delightful. For some reason, reading print books is going much slower for me – I guess I've grown more used to an electronic medium? But these books are definitely going to be my companions during April!
That's my ARC March! What has yours been like? Link up at the bottom!
I'm Evelina and I blog about books that made an impression on me. I love middle grade, women's, scifi and some literary too.