So for the last Sunday of the year, I've decided to do a Best of 2018 post. Of course, it will not be the best releases of the year – but rather, the books I liked best from those that I read in 2018. Everyone loves lists like this, don't they! I mean, I definitely do. And I'm really excited to push all of these recommendations on you, especially if you're a new reader – because I've gushed about some of these so much already, that if you've been following me for the entire year, you've certainly heard about them by now! All the covers link to Goodreads, so click on a book if you'd like to add it.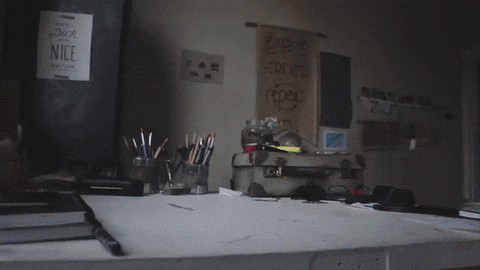 A GIF of a pile of books growing
 ~ Best in Women's / Women's Community ~
I am starting with my favorite category of the year. I feel like in 2018, women's / women's communities reads have impacted me the most, or at the very least, they definitely moved me the most. So I can't help but start my post from these awesome reads. Of course, you've already heard me ramble about Going Widdershins, which is quite by far the best indie book I've read this year, and although I don't like designating a SINGLE best book of the year when I read 152, it's definitely one of the few that I loved the most. It's also FREE on Smashwords until Jan 1, 2019 – so if you haven't yet, so grab it! You won't regret – my review can be found here. Anyway, also on the list there are the Erotic Stories for Punjabi Widows. Despite the provocative title, I found the book incredibly relevant, full of soul and bringing forth all sorts of emotions and questions about women's lives, their directions and philosophies. Very recommended! Read the review here. List of 13 is very different from these two, because for starters, it's kind of a feel-good book, but it still talks about serious topics. It's mostly about letting go, coming to terms with how your life is, and also mother and daughter relationships. And, well, the afterlife! Review here. And then, lastly, there's The Sunday Lunch Club which is an entirely feel-good book! Although it also deals with some serious topics, and I have to say, is very diverse. I could not pry myself away from it and very honestly lost sleep over it. Full review here.
 ~ Best in Scifi ~
Next – one of my best loved, and actually most read genres – scifi. It was hard to pick the best, cause I just wanted to put them all here! There were so many good, amazing books. Especially because a lot of these come as series. But I've decided to just include the first book, because that's where you'd start, if the books are new to you. You can take this to mean that I love the whole series. A good example of this is All Systems Red – I loved all the books in this four-part story, I especially loved the ending and can't wait for the full novel to come out in 2020. It's just such a touching, relatable series – despite the main character not even being human. You can find my review of the whole series here. Next up, what list this year would ever be complete without The Calculating Stars? I loved the concept of the book – and it's not even about the fact that it's the battle of women to be allowed to become astronauts – but even the very universe where humans go to space, using slide rules, calculations of paper and all that. It's so impressive! It's a very well written story that also has good anxiety disorder rep. I loved it and here's my review. A completely different book is The Spaceship Next Door, which is kind of like a slice of life, but with aliens? It's a very unusual book, but I absolutely loved it. It has very well written characters – you can imagine them as complete, real life personalities, which really can't be said about all books. Read my review here. And then there was The Freeze-Frame Revolution – short, smart and very colorful. I absolutely loved it and I have been looking forward to reading something by the same author ever since. Full review here.
 ~ Best in Fantasy ~
I don't read a lot of fantasy, so I'm only featuring two books. I didn't feel like just filling it up with something! Arm of the Sphinx is a sequel to Senlin Ascends, to which the third part of the series, The Hod King, comes out in January (and I am very excited!) That series is definitely one of a kind and I'm not sure I've read any fantasy like that. It can be hard to get into for some, but it's an entirely new, ingenious, dark and very steampunk world to immerse yourself into. I can't wait for The Hod King! My review to Arm of the Sphinx can be found here. And of course, I had to put Six of Crows on here, Crooked Kingdom would also automatically join it like part of the same series. I just found it so smart, intricate and always so surprising. Here's a full review.
 ~ Best in Nonfiction ~
There was SO much good nonfiction this year as well. It wasn't easy to pick at all! One of the books that probably had the biggest impact on me, personally, was A Year of Living Kindly – a book on why we should aim to be kind, always, and why we should do that – what benefits there are for us, as well as our society. The book is arranged in an easily palatable manner, it's incredibly readable. I will still be posting more about it! Another book that I really loved was The Girl, a book about certain aspects of the life of Marilyn Monroe. There are many books on her life, but few concentrate on how she was a truly trailblazing feminist. It talks in detail about how Marilyn made way for a lot of women in acting, as well as actors in general, male of female, to start on their own professional journeys, independently of authoritarian film studios. It talks about how misunderstood she was, about how we fail to see anything more than the characters she played. I think everyone should read The Girl! Full review here. Another book that truly touched me, was Have Dog, Will Travel – about how enabling seeing eye dogs are for the blind and visually impaired. I almost cried so many times while reading this book. It's soaked through and through with love for dogs. And it will also teach you many things you might still not know about blind people and their assisting dogs. Full review here. And then there's Brain on Fire, a book that will keep you rooted to the pages, as you follow Susannah Cahalan's journey back to health, batlling a mystery disease that could have landed her in an asylum, but actually was a curable physical infection. A review can be found here.
 ~ Best in Diversity / Multicultural Interest ~
Freshwater was simply a sparkling gem, and it includes many topics – mental health struggles, multiple personality disorders, eating disorders, gender dysphoria, self-harm, issues that PoC women face in various societies – but it doesn't end here. It's also about reconciling cultural tradition and heritage with the present day self, spirituality with science, dealing with loss and understanding it – there's just so much there. I've always said that it's a book you can read in two ways – through the scientific point of view (it's about being mentally ill) or the metaphysical point of view (it's about the demons in the characters soul, fighting for their turf). It's such a magical book! Full review here. And Heart Berries is also an unbelievably unique story about a First Nations woman's struggle, while trying to live a life, bordered by all the things she isn't allowed to do, or isn't allowed to do in any way that makes sense to her and her culture. It's also about mental health, identity, loss and how cruel the white patriarchy can be. It's a wonderful book, and very recommended. Full review here. Both of these books should be on your list, if you want to read more diverse, #ownvoices reads.
 ~ Best in Middle Grade~
I could pull up so many more great middle grade books! It's absolutely one of my favorite genres, or rather, age categories. First of all, I am absolutely in love with Sleep, Merel, Sleep – it's a wonderful children's book which will give a lot of points of view to an adult too. It warmed my heart and also made it beat a lot faster in a lot of places. Full of fantasy, it's just such a wonderful story. Read the full review here! Then, The Eleventh Trade is a beautiful and also very warm story about a refugee boy's journey towards finding a new community, as well as finding peace for himself and his family, and regaining some of his roots which he thought were lost to him. This book also nearly made me cry so many times, and I can recommend it to absolutely everyone. Here's the full review. Then there's also The Zanna Function! I really loved it, because it's such an incredible, unique book. Basically, it's about a magic school, but with scifi instead of magic! It's kind of like Harry Potter, but with mathematical functions and physics, and a girl. It absolutely rocked. And I so can't wait for the sequel!! Here's the review.
 ~ Best in Short Fiction ~
The short reads of this year have all been really memorable for me. I really enjoyed Zeru, a story of an unlikely friendship, as well as a story about a dangerous and cruel practice of hunting Black people with albinism in Africa for their supposed magical properties, a tradition that absolutely needs to go. I really recommend reading this book, here's a short review. Tess and Tattoos was also a very powerful story with a real twist, and it's about guilt, shame and domestic violence. Here's a mini review. Bride of the Blue Wind is an incredibly colorful fantasy title, a short retelling of Bluebeard that I enjoyed incredibly! Very flowery and poetic language, read the mini review here. And then there's The Last Astronaut that's basically a love song to a lost pet, and also a story about the lengths a person will go to to get over grief and loss. It's written well and it describes the stages of grieving so well. I was very touched by this story and I just wanted to keep sitting and thinking about it. Very recommended!
So these were my best reads of 2018! What were yours?
As usual, I'm linking up with the Sunday post meme at Kimba's book blog, Feed Your Fiction Addiction and Stacking The Shelves over at Tynga's Reviews.
I'm Evelina and I blog about books that made an impression on me. I love middle grade, women's, scifi and some literary too.