Yet another biography of Marilyn, you say? There are so many already, right? Well, what if I told you that you need a lot of books to cover the life of a multi-faceted personality? Marilyn was one of a kind, and The Girl covers a part of her life few seem to have spoken about in detail – the feminist side of Marilyn, the way she opened the door for a lot of other women in show business and how she challenges the attitudes of the 50's – things we all need to speak about more because Marilyn is rarely ever mentioned in these contexts. And this book is precisely the book to show you the side of her you have never seen on TV, or in the movies, or even read about much in other biographies.
3 Things You Might Not Know About Marilyn Monroe

Check out on Goodreads
Get at Book Depository
★★★★☆ 4 stars
Why is Marilyn Monroe often so underestimated, sometimes to this day? Why is it that we equate this smart, strong and independent woman with the simple blondes she was often cast to play? Little do we know that Marilyn was actually one of the first to shake off the dumb blonde typecast. The Girl is a book of things you might have not known about Marilyn. Let's look at at least some of these things.

She Was An Avid Bookworm
As it turns out, Marilyn would never walk out of a book store without a stash of books. Can you relate yet? More over, it wasn't dime novels she read. She preferred quite high brow literature, such as Mann or Kafka. Once she even signed up to a university course – arts and literature at UCLA – and despite frequently being looked down on for attempting to study something apparently 'not for her', she could often be seen on campus with books under her arm.
Courtesy of The Marilyn Monroe Collection
Marilyn Wanted To Fight For A Woman's Right To Both Be Beautiful And Smart
In the 50s this idea was irreconcilable. I mean, the idea of a smart woman wasn't very popular back then – but smart AND pretty? Now, now, let's not get ahead of ourselves. You can only have one thing. But Marilyn challenged this idea.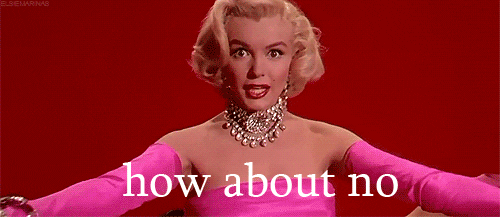 Time and again, she tried to get difficult roles, and when she wasn't cast for them, she eventually ended up starting her own film company – a woman. In the 50's. So before you equate her with her ditzy film characters next time, take a moment to ponder about that. You probably haven't even started a company. And if you have, it's not the 50s. And you probably haven't been typecast as a beautiful blonde with no brain. What she tried to achieve, what she DARED to try, is nothing short of stunning and inspirational. Let me just quote Marilyn in 1959:
"I'd like to be known as a real actress and human being, but listen, there's nothing wrong with glamour either. I think everything adds up. I'll never knock glamour. But I want to be in the kind of pictures where I can develop, not just wear tights."
Marilyn Was One Of The First To Speak Of Sexual Harassment
So many decades later, the #metoo movement is finally taking off. And we're feeling proud that it's finally running. But think about how much safer it is for us to speak about this! And now imagine you're in the 50s. How much more likely would you be to be attacked, if you spoke out? And yet, despite this, Marilyn spoke out about encounters in foster care, and also ones in Hollywood. She had the bravery to do that.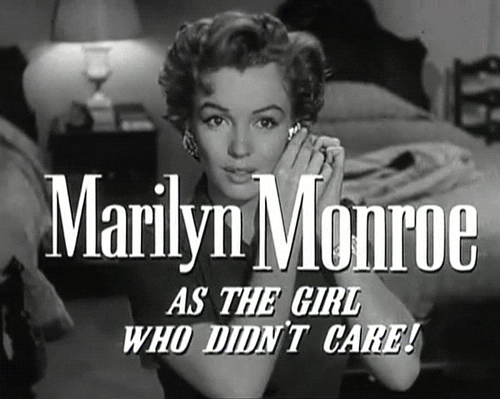 There are many other reasons to find out more about the side of Marilyn nobody really talks about much. I am happy I read this book – as I too had believed in my mid-twenties that my regard of Marilyn might have been wrongly placed (I loved her a lot when I was a teen), but after reading this book, I realized that my feelings were always in the right place. I'm proud to look up to Marilyn, as sadly as her story ended – there's even more reason to love her for that, and for all she tried to stand in in a world where women like her weren't really welcome. Marilyn was truly a woman ahead of her times.
I thank Perseus Books, Running Press for giving me a copy of the book in exchange to my honest opinion. Receiving the book for free does not affect my opinion. You can buy the book here at Book Depository and buying using this link supports the blog.
Have you read any books about Marilyn? Have you ever been fascinated by her? Or did you also hold a stereotyped opinion of her?
I'm Evelina and I blog about books that made an impression on me. I love middle grade, women's, scifi and some literary too.