I've been feeling like reading more MGs lately, and Sleep, Merel, Sleep definitely didn't disappoint! It's just the right length and mood – a delightful read, whether you will be reading it with a little one or on your own. Let me tell you more!
5 Reasons To Read Sleep, Merel, Sleep

Check out on Goodreads
Buy on Amazon
★★★★★ 5 stars
Merel's life up to this point has been quite great, but everything changed when her little brother was born. Mostly because he is very ill, and her parents are always preoccupied with their adult problems now, and barely able to pay any attention to Merel anymore. She tries everything – but not even tantrums work anymore. What's more, during one of those, Merel's sleep gives up on her and leaves. Without even knowing it, she has put herself in grave danger.
Now Merel has to follow odd people into the weirdest dream kingdom to try and find her sleep and beg him to return to her. It will be a perilous journey, but ultimately, one that teaches the little girl some important things about her and her family.

The Perfect Pacing
I loved how this story was told and how gradually details were introduced into the narrative. It's a sign of great writing when the author doesn't just show rather than tell, but weaves the little detail in bit by bit, so you learn things about the character's history as you go. We learn what happened to Merel and her family slowly, through flashbacks or comparisons, through things that remind Merel about her family life before and after her brother was born. It's uncovered so gradually, I couldn't help being enchanted by it – and I have to admit, I have not read many stories where this is done so well.
Backstory details are revealed bit by bit in Sleep, Merel, Sleep - making it a perfectly paced middle grade story. ★★★★★ 5 stars:
Click To Tweet
The Jealousy of a Neglected Older Sibling
Even though I have no siblings I grew up with, I can actually relate to this emotion – it was an early fear of mine that I would suddenly be the older child and my parents wouldn't love me anymore, because they'd have something smaller to love. I believe this is something a lot of siblings have experienced at some point in their lives, and Merel is no exception. The arrival of her baby brother was a tragedy to her – and not because he is sickly and that breaks your heart – but because with his arrival, Merel seems to have stopped existing to her family, as there is now a more immediate problem and they just can't deal with everything. Merel feels great pain at this, and again, I loved the way it was written – it's not explained, but rather you understand how it is bit by bit, through Merel referring to her baby brother as "pest" or "little creep", rather than a family member.
Merel's Slow Change
However, it wouldn't be a story if the neglected sibling jealousy didn't get resolved. Merel's journey is not just about regaining her ability to sleep – it's also about learning some things that she needs to learn. Like any good fairyland journey, this one comes with life lessons. For Merel, those are about her little brother – she is slowly brought into understanding that it's not right to feel the way she feels about him, even if she is right that she's suffered unjustly due to his arrival. Merel stops feeling like he's something separate and alien to her family and starts accepting that he is a human being and that she should have a relationship with him, should feel empathy for his suffering, as well as her parents' situation. It's beautiful seeing how the feelings Merel has change as she goes through her adventure. She understands that it's merely a thing of perspective, and although the problems her family is facing haven't changed, Merel comes back into a completely different situation than she left – and that's because her own feelings have changed.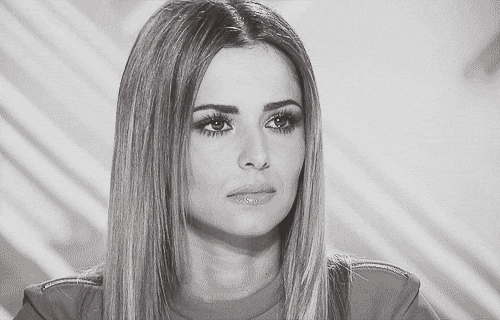 The Descriptions of Food
What kind of fairyland adventure book would it be if we didn't have vivid descriptions of amazing food, right? Sleep, Merel, Sleep does not disappoint in this regard – it's got scrumptious descriptions of fantastic food Merel tries while she's traveling, be it real food or… a giant's hair, that's actually cotton candy.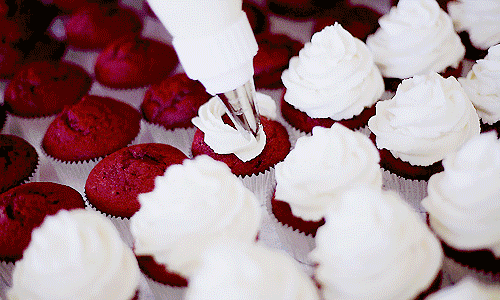 Curly Rep!!!
Now you know I am always like this. I crave books that are about curly girls! They're never about curly girls! Alright, so Merel is eight, and it's more common to write about little girls than grown up girls with curly hair. But I'll take what I can get!! I was so happy to know that Merel was a child like me – with wispy curls. GIVE ME MORE!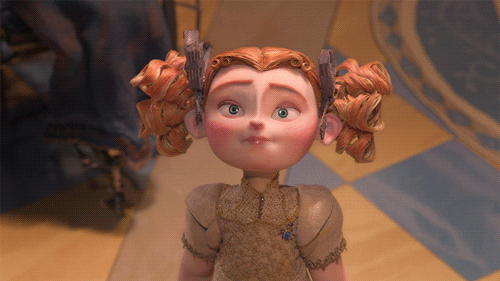 This is a WONDERFUL middle grade story. I absolutely loved it and gobbled it up in basically one sitting! There is nothing I could point to that I didn't enjoy – this was the perfect story. I can only hope Silke Stein writes more and I get to review it someday!
Other Books You Might Like
First of all, there's Sarah & Katy and the Book of Blank – it's book about two older girls, but still a book with a trip to a strange land, and I can recommend it. Read the review here. Then, of course, there's The Girl Who Circumnavigated Fairyland in a Ship of Her Own Making, which I'm sure you've already heard about! And then there's Omnia, a book I greatly loved – what it has in common with Sleep, Merel, Sleep is that the main character also goes off into an odd world, and does so because of his sister. You can read the review here.
I thank Silke Stein for giving me a free copy of the book in exchange to my honest opinion. Receiving the book for free does not affect my opinion.
Do you like MG reads as well? Do you read a lot of them as an adult? Or maybe you read with your children? Tell me if you know any good ones!
I'm Evelina and I blog about books that made an impression on me. I love middle grade, women's, scifi and some literary too.