This has probably been one of my top 5 books all year! And you know I know what I'm saying, because I've read 142 books so far, in 2018. I can't believe I almost said no to this gem, when the author sent me a review request – I was overloaded on review copies at the time. Little did I know that as soon as I was going to start List of 13, I would try to read in portions, only so as to make the time I spend with this book become longer. Because I loved being in the experience so much!
I also feel like we have to address the elephant in the room. We often look at a cover like this and think, oh, this is going to be cheap. This isn't going to be interesting. Well, guess that? Judging by the cover does make sense sometimes, because it tells you how much the publisher invested into the title, how much they're with the times and how much they know about marketing the book. But honestly, judging by the cover is a saying for good reason. I was offered the book before it had a cover on Goodreads at all, and perhaps that's the stroke of luck for me – because I probably wouldn't have chosen to read it if it had been there. Serves me right! (Don't judge me – we reviewers get A LOT of review requests, and wading through them is hard. There are no reviews yet, so there is little to go by when you make the decision of whether to give his book 6 hours of your life or not. There are only so many hours to give.) Anyway, I'm getting long winded, but basically! DON'T. JUDGE. BY THE COVER!!! You'll be missing out. This book should have a video cover with fireworks, for all I know. It was so perfect. READ IT.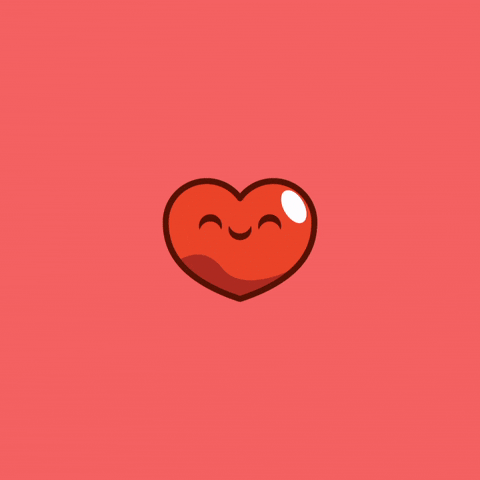 A GIF of a beating heart, animated
5 Reasons To Read List of 13

Add to Goodreads
★★★★★ 5 stars
Alice and Claire are mother and daughter, and sadly, Alice's life is ending – she is succumbing to disease. Before she has to go, they decide to go on a last fun ride – a trip through Europe. But before they can even get on their actual plane there, death comes… And death is not picky. Alice and Claire end up having to navigate incredibly complicated (and dangerous!) worlds of the afterworld, come to terms with the fact that they both died, instead of the one that was actually meant to, and deal with their unfinished business so they can go be at peace. Oh, and patch up their relationship. Who said it would be anything less than the Europe trip was going to be?

Deep Stuff Can Still Be Feel-Good
Despite handling tough topics, its such a feel good read. I tend to read about tough topics like death, loss, injustice. this book is no exception, actually – there is loss, mostly to disease, there's untimely death, and then there's suffering, both past and present. And there's loads of soul searching. But despite that! Despite that, I found the book to be upbeat, hopeful and soothing, and I just wanted to keep coming back to it. Midway I was already sad that it's going to be over so soon. It's an uplifting, deep story that I can truly recommend. And this depth with a smile is what I think we need more of in life in general – to be able to look at everything more optimistically, not panic at bad things, find out calm and strong side. Gosh, I loved this book for that.
The Characters Are Not Flawless
Something I enjoyed in this book immensely is that the characters in List of 13 are not without flaws, and those flaws are not covered up – they're presented and explored. Exploring characters' flaws is what can make almost any story good! Alice is an overprotective mother, or maybe not as overprotective as she is controlling and clingy in a way where she's got everything mapped out for her daughter Claire, despite what Claire might want. Claire, on the other hand, is very obstinate and sees things decidedly in black and white, but she's a kind soul and there's method to her "madness". You can see how Alice being the way she is has made Claire the way she is, and how it sometimes backfires on her. You can also see where Alice is coming from. So this brings me to the point that they have an incredibly written mother and daughter relationship. In fact… Let's talk about it in more depth.
List of 13 has incredibly written characters: they are not without flaws, and those flaws are not covered up - they're presented and explored. That's the mark of great writing.
Click To Tweet
The Mother And Daughter Relationship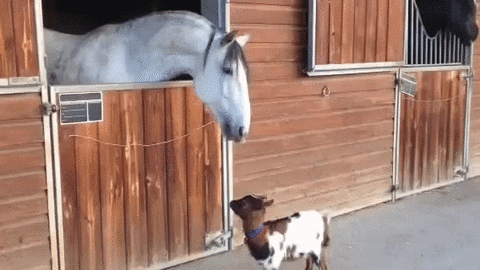 A GIF of a baby goat headbutting a horse… they couldn't be any more different, but they can have an affectionate relationship
A lot of this book is specifically about this relationship! The whole journey is so that Alice and Claire can finish up their unfinished business, and also make peace with their own relationship, what they want from each other, and move on. I loved how it was written! It's a very realistic, living relationship. It had true challenges and you could see the women grow together and how much they meant to each other, and especially the moral of every mother and daughter story – eventually, every mother has to let her daughter go and start living her own life.
Unobtrusive Christianity… You Know What I Mean
So it's Christian. Okay, I was born Christian (I couldn't say I stayed Christian though) and I live in basically a 95% Christian country. And despite that, I still roll my eyes at a lot of Christian-written stuff, especially if it comes from America. It's just so… judgey to other cultures, and it's so, SO incredibly white. (I live in an all-white country but you still find me saying that. You know I'm being dead serious and I mean it.) But in List of 13, there's room for other cultures in the story, even though it is primarily told through a Christian perspective. The afterlife isn't just a gate of Heaven and all the rest of the sinners go to hell. There are multiple instances where you can find the afterlife that comes from other cultures – even Mitclan of the Aztecs. And although some of them are decidedly scary (Mictlan especially!!), humans are ultimately destined to join their creating Source. Which is not claimed to be the Christian god on a throne – it's just The Creator, however you want to see him. This is the kind of Christianity I want to be seeing in 21st century. Accepting of other cultures, open to discussion, not judgey and just focused on being kind. Even though all the other Heavens are pathways to joining The Creator and not endpoints, I thought it was handled respectfully and done well from a fantasy standpoint. I truly enjoyed this kind of vision of the Afterlife.
List of 13 writes the kind of #Christianity I want to be seeing in 21st century: accepting of other cultures, open to discussion, not judgey and just focused on being kind, instead of looking for the chip on someone else's shoulder.
Click To Tweet
The Happily Ever After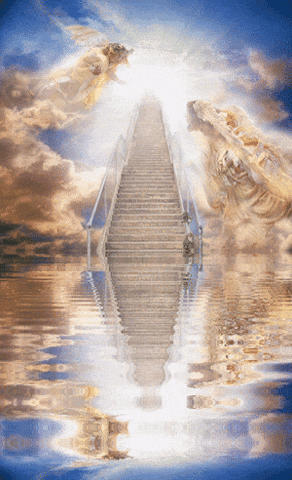 A GIF of stairs to heaven and rippling water beneath them
You know that in a book about heaven, motherhood and family love, you do want a happy ending. You just do! All the soul searching, all the serious thoughts, but you honestly just want them to have a Hallmark movie Happily Ever After. And you know what? You're going to get one. Of course you are. This is that kind of book.

This book just made me SO HAPPY. I tried to partition the reading into weeks and months – just so I wouldn't run out of it! It was a really heart-warming experience. Definitely something you want to read during the Christmas season, or if you're down! Very, very recommended.
Other Books You Might Like
Picking comparison titles was so hard! I can't say these books are good matches, but they have something in common with the List of 13. Sugar Queen is written by Sarah Addison Allen, and she is also an author that can make deep stuff still appear feel-good. Plus, this book has something to do with afterlife as well. Sweet Bean Paste is just a very touching story, but it has some of the same coziness. And The Ghost Bride is a very, VERY different book from List of 13, but it also details someone's life through the afterlife which is mostly fantasy, but also has Chinese cultural elements – so if you liked List of 13, you might want to see a depiction of a different afterlife.
I thank the author for giving me a free copy of the book in exchange to my honest opinion. Receiving the book for free does not affect my opinion.
Have you read any books where you hated the cover but thought the book was amazing? Or books that are about deep things, and yet still make you feel all warm inside? Share recommendations!
I'm Evelina and I blog about books that made an impression on me. I love middle grade, women's, scifi and some literary too.