I cannot believe Freshwater is a debut novel. Akwaeke Emezi is a rising star, an incredible writer, and I hope to see many more masterpieces by her. Will I be re-reading this one? Oh, yeah – definitely. And you know what it means when I say I would reread a book.

Check out on Goodreads
Get at Book Depository
★★★★★ 5 stars
Freshwater is about a young Nigerian woman, Ada, who has a fractured self – in all honesty, it's more like quite a lot of selves all trapped in there. And I say trapped – because that's precisely how it feels to all of them. Not all of it is apparent to Ada, but we, as a silent bystander, a listener of their story, get to see the whole picture. And in fact, Ada gets to have her say perhaps in only 2 chapters throughout the entire book – the rest is her other selves speaking. And her other selves aren't, well… human. Her other selves are a collection of mythological powers, trapped in a human body. Unappeased and wreaking havoc.
Freshwater is a stunning novel, one that I dove into and couldn't surface out of for a while. It's like a pool of dark water that you don't really even want to get out of. And I was sad when the book finished – despite it being quite a violent and shaking experience. I am not lying when I say I intend to read it again.
This Story Is What You Make Of It
The most incredible aspect of Freshwater is that there are two ways to read it: either as magical realism, or as stark naked reality. I chose to read it as magical realism. Keep that in mind when you read this review. And it's not that things change based on how you read it – it's that your understanding of the story changes. So let's pause a moment here to consider how amazing a story must be, if it can have two layers like that. That's partly why I want to reread it.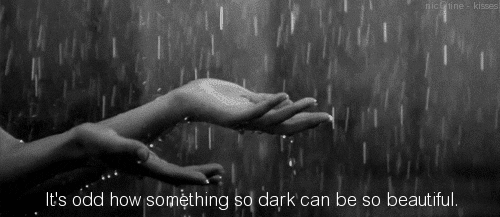 Understanding The Fractured Self
I don't know if there are many novels with a main character who suffers a personality disorder, particularly – novels where a character like that isn't just written off as 'not quite all there'. Ada is portrayed as completely normal despite her problems, and in multiple instances it is stressed that she is sane, and that none of this is her fault. This is something that I would like to see more often in literature, when it comes to mental health.
While reading this, and knowing none of the author's backstory, I kept wondering if this is how it really is for people with multiple personalities. I know I'm probably a bad reviewer for not looking this up and considering the book simply on its own, but regardless of whether it's well researched or actually experienced by the author or someone close to them, I loved reading about the experiences of the main character because it helped me learn more about such personalities and what they go through. Don't get me wrong – nothing that she goes through is even remotely rosy or beautiful. It's all dark, messed up and very painful. But getting behind the eyes of such a person through fiction is why we should be reading books. It's education in empathy and understanding. And that's why I loved this.
The Mythology
As I mentioned, I chose to read Freshwater as more or less magical realism, so I went with the fact that Ada's suffering comes from the fact that she is essentially multiple beings, born into one, and not given the gift of forgetting – being born aware. That was an amazing concept to wrap my mind around. Imagining how such dynamics would shape a person, affect their growth. Like a dark fairytale, where you can have your wish granted, but at a price you can't even fathom – one cannot be a powerful, ageless being and not pay a price. Seeing and explaining mental health problems through the prism of demons and old gods might not always work in our reality, but it's an incredible concept – how traumatic events can both be interpreted as a forming of a new personality branch, or as a surfacing of an ancient being in a person's mind. This is a battle between the old, shamanistic worldview, and the modern scientific one.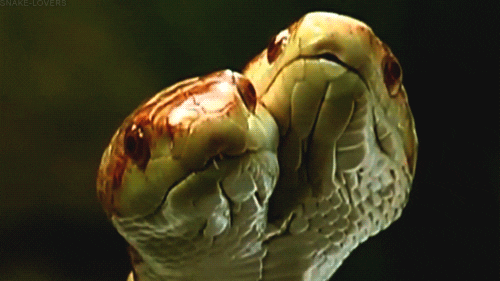 There is a reason there is a two-headed snake on the cover. But I won't spoil. Read the book!
Strangely? It's Relatable
Maybe it should worry me that I could relate to a character who had life threatening mental illness? But I believe that you could as well. Even if just in little ways, it's not hard to see how traumatic events can change you, branch out new traits in you, even if you're 'normal'. Maybe you won't develop a new personality brach, but it's easy to say you won't be the same person as you were before the event. It was an incredible experience having these ideas put in my mind, ideas I've never pondered before.
The #OwnVoices
You might have noticed that I'm not talking about the #OwnVoices bit too much. Partly, it's because I wanted my review to focus on the mental health bit (and I can't confirm whether that part is #OwnVoices or not), and partly it's because it's not really my place to talk too much about the PoC part of #OwnVoices. But yes – it's totally there. There is talk about race, about what it means to be from another place, to lose your roots. In fact, that's the main theme – that you can only heal yourself, when you find your roots, know where you are from. The whole mythology bit is steeped in wonderful names, legends and religious lore of Nigeria. But I will not talk much cause I'm very uninformed! So forgive me and just experience it yourself. It's well worth it.
But Beware Of The Triggers
Oh yeah, this book has triggers – loads of them. Nothing with these tough topics could be free of them – and this book has rape, suicide attempts, a lot of suicidal ideation, lots of violence, some of it contains blood etc., brutal accidents, drugs… You name it. Well, I don't think it contains murder or animal abuse, but that's about it. If you are sensitive, keep in mind that you can't read this book without submersion. And it's pretty dark waters.

Other Books You Might Like
I'm surprised that it wasn't hard to find some recommendations that are connected in at least one way or another. Heart Berries is a memoir of a First Nations/Native American woman struggling with mental illness and her place in the world, In Case I Go is about a child who ends up being haunted by his grandfather's spirit over old secrets of the past, also related to the indigenous – and this is similar both because of the 'your roots' themes, and the double personality, or someone else's personality inhabiting your mind. An Unkindness of Ghosts doesn't exactly have the personalities theme, but it has a lot to say about mental illness, and is both #OwnVoices and talks a lot about Black Culture. And The Gargoyle, perhaps the most different of all of these, also meshes magical realism with mental illness, and also talks about bodily harm.
I thank Grove Press for giving me a free copy of the book in exchange to my honest opinion. You can buy the book here at Book Depository and buying using this link supports the blog.
Have you read Freshwater or any other novel about these really sensitive topics? Have you heard about it? What is some of the fiction or nonfiction you've read on having multiple personalities?
I'm Evelina and I blog about books that made an impression on me. I love middle grade, women's, scifi and some literary too.