I've always liked Middle Grade lit, but when I picked Clara Voyant up, I knew it was going to be something special. Much in the tradition of the story in the book, "it just had that viiiiiibe". And my gut was right! I absolutely adored this short, colorful, sweet read. If you like Middle Grade, or if your kid does – definitely grab Clara Voyant!
5 Reasons To Read Clara Voyant

Check out on Goodreads
Get at Book Depository
★★★★✬ 4.5 stars
Clara gets transplanted into a new school, as well as a new neighbourhood – even other than that, there are plenty of changes in her little life. But she's off to a good start – she's already got a new best friend, and she's already got a new direction – she's now a part of the school newspaper staff, and Clara is determined to become the best journalist, like… ever. But that's not quite what the leader of their team has in mind for her… Because she quickly gets assigned the role of horoscope writer. The worst part about that is that Clara has always thought horoscopes to be completely woo, and it doesn't help that her mother, a real New Ager herself, is really excited about Clara's new role at the newspaper. Things go even more south when strangely, Clara's horoscopes start coming true…

It's Such A Relaxing Book!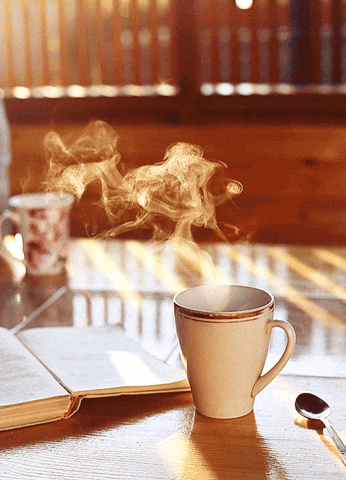 Oh gosh… I loved Clara Voyant so much! If you've been reading something that stressed you out (*cough* Obsidio! *cough*), then this will be like a soothing balm on a sunburn (me and my analogies.) It's a bright, hopeful, relaxing book, like many MGs are – and yet, it's also so colorful and dynamic. I loved it!
Colorful Cast
Which brings me to the next part. Clara's new neighbourhood is basically The Capital of Hippie. It was amazing! But even aside from that, the non-hippie part of the cast is also incredibly endearing, colorful and discernable. The wacky neighbours, the New Age mom, the happy go lucky best friend, the harsh but sincere school caretaker, the very proper and prim school newspaper leader… I could go on. They're all great! The cast is actually so colorful and lovely you won't be able to get enough of them. I would read a sequel. Or a spin-off. Actually, probably a spin-off would be best! (Keep dreaming, Evelina.)
Strong Girls Who Mean Business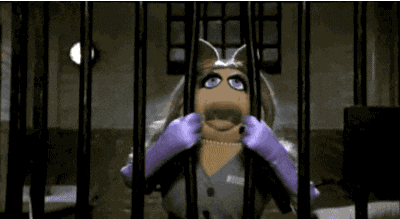 Clara and her best friend Maeve are amazing lead girl characters to read about – I would have wanted to be just like them. Clara is an achiever – she knows what she wants, and that is to be a journalist, and she pursues that path. Maeve is also similar, although she's driven more by her talent rather than ambition. She's an actress and she must make the choice of whether she will audition for a male role, or challenge the director to change the role to a woman (hint: it's a manly character role as well). All of this sends messages to the reader – especially the way these girls are not afraid to challenge their superiors when they're in the wrong – both of them. Wonderful role models!
A Message About Counting Your Blessings
What Clara doesn't realize is that despite being a little bit too woo-woo and unusual, her mother is actually pretty cool, and the way she lives her life, be it in a dilapidated little apartment and an incredible lack of normalcy, is incredibly vibrant and full of true emotion, genuine creativity. As children, we often do not value what we have, prizing instead what is interior decorated, color coordinated, top of the line, as displayed on social media or TV. But that's not what life is about, most of the time, and not the way true life even is. And this is also one of the things Clara has to accept – that our lives and our own selves even are not always what we expect them to be. And maybe that's not such a bad thing after all?
It Talks About Loss And Change – In An Upbeat Way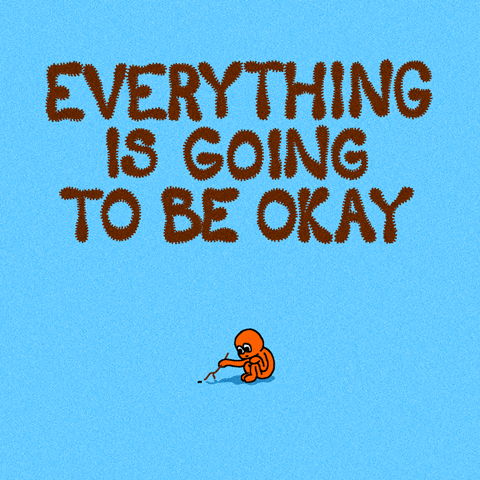 …and not only that. I love it when MG books hide a deeper look at things, and the way you're supposed to work them out yourself because they won't be overexplained. The veneer of happy and bright sometimes hides serious problems children have to deal with emotionally – family breakups, changing your environment and lifestyle, standing up to authority and working out new ways to survive, or even thrive. This book was great at that – Clara is hard at work trying to pretend even to her own self that nothing is wrong, but it's plain obvious how much she misses her grandmother who had quite unexpectedly up and gone off to Florida, almost as if she didn't want to see them again. Clara must learn to live in a different environment, deal with the fact that despite her family being borderline destitute now, who she is doesn't change because of that. And she has to learn to accept life and learn to go with it. I think Clara does well.
Other Books You Might Like
Clara Voyant was an AMAZING book! Reread material? Yes! Definitely. In terms of what I could offer that had a similar vibe? It was hard finding one. I was sure I'd read something like that, but when I had to actually find it… I couldn't. But I will still be recommending some good ones! You might recall me droning on and on about The Zanna Function, which was simply amazing. And although it was quite a tense book, so no calm vibe as in this one – it also had an amazing girl lead, and also a good feminine villain. Omnia is one of my favorites in MG, and this one I am recommending for the vibe! And also because it centers on changes and dealing with your new environment, much like Clara Voyant did. And, I could not fail to recommend A Wrinkle in Time, cause it's got a little bit of that same woo, and also of the coziness, although altogether, they are very different books!
I thank Penguin Random House Canada / Puffin Canada for giving me a free copy of Clara Voyant in exchange to my honest opinion. Receiving the book for free does not affect my opinion. You can buy the book here at Book Depository and buying using this link supports the blog.
Have you read Clara Voyant? Do you enjoy MG, and what are the reasons you enjoy MG? And do you also believe that horoscopes are woo?
I'm Evelina and I blog about books that made an impression on me. I love middle grade, women's, scifi and some literary too.