About a year ago, when I just started blogging, I read Senlin Ascends and posted the most excited review ever (literally, it has a piggy running around in circles). It was one of my first successful reviews – people really responded to it. Later on, when Orbit picked the book up, they contacted me, asking if it would be okay if they put a quote from my review on their ARCs. So this series and me go waaaaay back. I've had a copy of Arm of the Sphinx for a long time – from before Josiah even worked with Orbit. But I've only read it now! I have to thank Trang @ Bookidote, who got me to buddy read this with her! It was such an exciting read. Let's dive straight into the review, and by the way – this will be a buddy read review format, which means that me and Trang read the book and then asked each other questions about it! I will be answering Trang's questions, and if you want to see my questions with her answers, pop here to check out her blog post!

Check out on Goodreads
Get at Book Depository
★★★★✬  4.5 stars
Ever since our brave team has escaped the perils of the last ringdom they were trapped in, they've been… well, free, you could say, but also trapped in a decidedly odd lifestyle. Senlin and his team find themselves to have become the weirdest sky pirates ever, and it's a true joy to read about it. However, Senlin does not give up on his wife. One thing leads to another, and Thomas and Edith find themselves inclined to pay a visit to the mysterious Sphinx, which most deem only an old wife's tale… I guess, in Arm of the Sphinx, we get to find out whether he is or isn't one. (Hint? It's called Arm of the Sphinx for a reason, people.)
If you could describe Arm of the Sphinx in 4 words what would they be?
Well, heck, Arm of the Sphinx deserves a loooooot more than just 4 words… But let's try. Tense… Dynamic. Character-driven. Unexpected! That would be it. I found this book to be much more dynamic than Senlin Ascends, and the tension was too much sometimes! (I prefer slower books, although that is often not the case with other readers.) But just like Senlin Ascends, Arm of the Sphinx remains extremely character-driven, maybe even more so than the first book. And unexpected, because, hell… This is roughly how the book went, and I am reusing this GIF because it's just so great: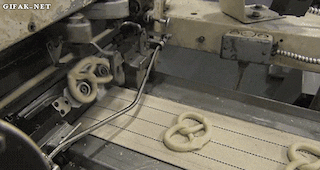 TWIST. TWIST. ANOTHER TWIST. I won't even start talking about the ending.
Most of the time, people complain about the sequel curse, where the sequel is always worse compared to the first book. Did you think that was the case for Arm of The Sphinx?
Actually, I don't think this book suffered The Second Book Syndrome at all! It was just as great as the first one, although in slightly different ways. In fact, I think a lot of readers will like it more – because it has much more movement, adventure and just generally picks up the pace, compared to Senlin Ascends. I missed certain aspects of the first book, but then again, other things made up for it! I can't wait for the third book. There was just so much swashbuckling in this one though!
Senlin had to go through a lot of character development from Senlin Ascends to Arm of the Sphinx. What do you think of him as a main character? Why do you think the author chose to create this sort of character in the first place to lead the story?
Oh, I'm absolute Senlin trash. For some reason, a lot of people don't seem to like Senlin at all? This has never been the case with me. I loved him back when he was a grouchy and boring schoolmaster, and I love him all the more for the troubled pirate he has become. Senlin uncovered so many hidden talents and so many virtues that neither he nor we ever thought he had – and yet, Bancroft has managed to retain the essence of the character so well. He has changed, but we can still tell he is the same person. That is great character growth.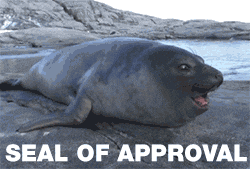 As for why Senlin is who he is? I don't know, I guess we'd have to ask Josiah that. But I think Senlin is a great leading character – his slow philosophy is very different from everyone else's thinking pattern and just helps tell the story, helps evaluate what happens. Senlin isn't a very reliable character either – and it's easy for the narrator to point out his flaws, and thus – show the growth of the character. What's more, Senlin really contrasts with everyone else when it comes to his choices – he seems to be the only one not completely broken by the tower. He manages to keep his principles intact (although, arguably, Edith does as well, but in different ways.) Senlin illustrates moral strenght in the face of adversity, which makes him perfect to be the lead of this book.
Several times we noticed that books have an important role in this novel, what do you think was the main message behind it?
Well, first of all, you can't go wrong with talking about books in a book. Cause you're talking to bookworms. (Captain Obvious much, Evelina?) Other than that… Books suggest education, and the tower is against that – the more uneducated people you have, the better the system will work. Illiteracy promotes people forming opinions from what they're told, as opposed on making their own judgement. And the tower seems to be full of people who just want mindless drones to do what they're told – therefore, literacy has to be obliterated. Which is why books are so important…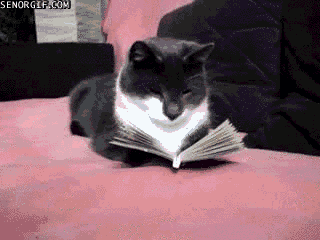 The Tower of Babel is one of my favourite myths and I'm very happy that someone has finally written a fictional story about it. What is that one myth or tale you would like to read more about?
Actually, I think this IS it! And that might be why I love the story so much. I really love the idea of the Tower of Babel too. But if I had to choose something else… I'd love to read more stuff based on South American (Aztec, Mayan) myths. It's just such a rich culture which could be unbelievably fertile ground for a story, because it's full of beliefs that are so different from our own, and some of it is just so bloody, gory and deep! I believe more novels aren't written based off that mythology just because we know so little about it… Which is quite a sad thing, really, cause I've always been fascinated with it.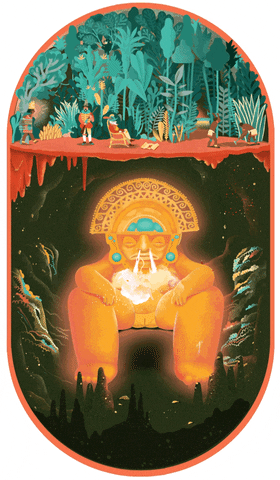 I know this GIF has the colonists in it, but if you ignore them, it's just so perfect!!
Would you recommend people this series even if the third book is not out yet? And why?
Oh yes! Definitely yes. Why? Because it's how I read it. It's amazing to be 'there' and see it grow and expand its fanbase! When it just started out self-published, it made it onto the lists of underrated gems, I instantly knew it would be big one day. And I wanted to be there to see it. You will probably agree that it's not as cool to be reading a big, popular series after everyone already knows about it. And it's immesurably cooler reading it when it's small and then later being able to say, told you so! This is exactly what's happening to this series right now, and it's just making me so excited. So you could still be there for Book 3! It's definitely worth the wait.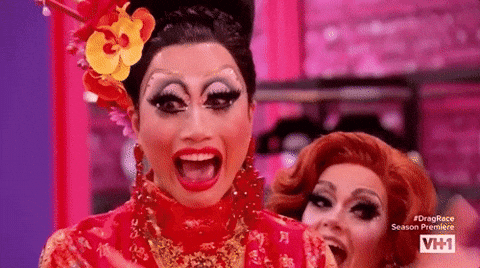 Honestly the epigraphs set in the beginning of the chapters are one of my fave parts. What is the most memorable epigraph you remember?
Ah… Yes, I loved those quotes at the start of every chapter. In fact, I do have one highlighted! Here it is:
"Compared to how ably Adam and Voleta adapted to our new life, my own acclimation was painfully slow. If mankind ever attempts to colonize the islands of the stars, we should crew the ships with children and put the youngest at the wheel." – The Stone Cloud's Logbook, Captain Tom Mudd
So that one made me think, well this here is a wonderful justification for every YA scifi novel I've ever read! I think you'll agree 😉 Senlin makes a good point.
If you could ask the author only one question about the series, what would it be?

Why, Josiah?? Why?
I am obviously referring to the ending of Book 2. I can't tell you anything more without any spoilers. I know this makes for a GREAT cliffhanger… BUT LIKE WHY????
Anyway, have you read Senlin Ascends or Arm of the Sphinx? Do you plan to delve into this series? Before you leave, don't forget to also check out Trang's post!
I'm Evelina and I blog about books that made an impression on me. I love middle grade, women's, scifi and some literary too.