So I have been holding onto some books that I've finished a while ago but haven't reviewed yet, and you know what? I've decided it's time for some mid-year shelves cleanout. I'm going to just make this a mini review post and review ALL of the books! Okay, so maybe minus one or two that I still want to give some special attention to. And then I'm going to stand aside and take in my good work.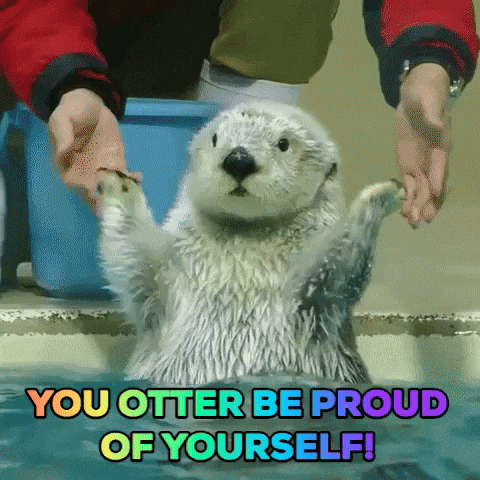 These books are going to be more or less random because it's hard to keep a theme in a situation like this. But they were all books I liked well enough to keep to review later! I also urge you to join in this spring early summer cleaning and come share your mini-reviews posts with me in the comments or on Twitter!
Obsidio, ★★★★✬ 4.5 stars

Obsidio is aptly named – it's so much darker than the two previous books of Illuminae Files, but it's also a wonderful conclusion to the series. What's surprising is that it completely lives up to the first two books – that's often an obstacle for series in general. And if you're thinking, how can it get even darker than Illuminae and Gemina? Well, it can. The main themes in Obsidio are that justice exacted is… not enough. It teaches you to feel the emotions of a battle, the pain of wanting revenge, PHYSICAL revenge – because convicting the culprit is simply not enough. Not even death seems to feel enough for the crimes that are on a scale of genocide. And that's how Obsidio felt to me – a perfectly positive ending that still feels painful, because no more retribution can be had. And I thought that was amazing, because so many things like that happen in our reality too, especially those connected to war and greed.
And why did I deduct the half star? Well, even though I said it was dark and that the ending doesn't quite satisfy your cravings for revenge , still – I felt like some things were too sweet – like how certain characters survive against all odds . It felt like it was there just in order to appease the reader. I also didn't enjoy the illustrations very much – the style felt too whimsical in the context of mass death and destruction. I felt like it needed a more serious approach. But both of these things don't really take away from the book! It's still the amazing ending to the story that we all wanted. This series is definitely recommended – even to the people who don't read YA or scifi.
[ Shelve on Goodreads | Buy at Book Depository ]
Tess and Tattoos, ★★★★★ 5 stars
This was SUCH an amazing short story. It broke my heart, it made me cry, it made me feel happy I accepted the review request when the author mailed me. H.A. Leuschel has this amazing writing style that just flows and is so emotional and natural. She tells the story of a domestic violence survivor in a semi-detached way, but through the eyes of a younger person, seeing it from the side. Hearing the reasons, piecing the story together. You will also piece it together – and I wonder what you'll make of it. It's hard for me to say anything more without actually spoiling the story for you – but it's not long, and most of the time it's free on Amazon, so I really do urge you to just read it for yourself. You might be shocked, angry, saddened or touched – but I'm sure it won't leave you cold. It's a raw story of reaching the end of your life and still harboring regrets that you're not even allowed to talk about – because it's been inappropriate all of your life, and now merely thinking about it starts feeling inappropriate. It also talks about the victim mentality, Stockholm syndrome and all the related 'baggage' of being in an abusive relationship. This story did not leave me cold. I read this nearly two months ago, but I can still feel that little ache it left in my heart.
And of course, I thank the author for providing me a free copy of this book (or rather, alerting me that it was free on Amazon and maybe I wanted to read and review it.) This doesn't affect my review at all.
[ Shelve on Goodreads | Buy on Amazon ]
The Green Unknown: Travels in the Khasi Hills, ★★★★☆ 4 stars
Interestingly, I read this title while I was traveling myself. It's only 140 pages, so it was a wonderful passtime for me on the bus on the way back from a vacation. My destination wasn't as interesting as the one in the book though! The Green Unknown tells us about the Khasi hills, which might be better known to you by the living root bridges that can be found there! What are living root bridges? You know what they are – they're those amazing ones built out of tree roots in the middle of the jungle. You've definitely seen them somewhere on the internet. If you're curious, there is more info on the author's site here. I loved reading Patrick's experience of traveling in Meghalaya! Admittedly, he is no literary talent (sorry, Patrick!), but that's not what the book is for! The book written is so that you can experience the travel as if you went there yourself, with a little help from your imagination and a few images in the book. And that goal has definitely been achieved! I felt transported, and all the social and cultural detail that Patrick Rogers mentions was incredibly interesting. The Green Unknown doesn't focus on anything in specific, it's literally just a story about how he traveled the area, but it gives a lot of small anecdotes about the people or Patrick's adventures, the dangers he went through, the way of thinking that is predominant in the area and the way that people live there, which is especially interesting because in some ways, it's as far away from our lifestyle as possible, in others – almost exactly the same. The book doesn't cost much on Amazon at all, so if you want to broaden your horizons, definitely do grab it – it was an engaging and fun read.
I thank the author for giving me a free copy of the book in exchange to my honest review. This has not affected my opinion.
[ Shelve on Goodreads | Buy on Amazon ]
Beyond the Glass Slipper, ★★★☆☆ 3 stars
"The important thing to remember is that fairy tales are living stories." – that is a quote from, and one of the main messages of Beyond the Glass Slipper. Which is a fairly odd book, in terms of structure, as I simply expected it to be a collection of fairytales, as it states it is – but it's so much more than that – which is both good and bad, and I'll explain why.
The book starts with some background about fairytales, studying them and the fact that there are far more fairytales than just the ten iconic ones we're used to seeing in the media – ones that are none the worse than the popular ones and they should be celebrated as well. This analysis of fairytales continues further into the book, and, in fact, precedes every fairytale. A wonderful choice for both book clubs as well as classrooms, as it has many discussion questions and facts – but I think I would have preferred this info to go after the fairytale, not before – as now we get mini-spoilers before every single one. Of course, if you're not reading an ebook version, then flipping several pages back and reading them afterwards would not be too hard. The insights are incredibly valuable and I wouldn't have been able to see the fairytales like I did without them – but it's not quite what I expected from this book. Maybe there's too much focus on the insights and too little on the fairytales themselves. However, considering what it is, it's a job done amazingly well.
[ Shelve on Goodreads | Buy at Book Depository ]
Florence Nightingale: A Life From Beginning to End, ★★★★☆ 4 stars
Since I come from a different part of the world, I didn't grow up knowing a lot about Florence Nightingale, but it's a name I've heard on and off. One day I noticed this book was free on Amazon, and I decided to learn more about this historical figure. Hourly History series books aren't long, from what I've heard – so this one's a mere 38 pages, but it doesn't fail to tell the story well. I enjoyed reading it and learning more about Florence Nightingale. What I liked best is that it doesn't just make her a superhero – it talks about her often foul temper and her health problems as well, and the way she struggled to be accepted by her family for the way she wanted to live her life. But it also seems to do a good job, summing up the way she lived her life and her goals she wanted to achieve – constantly striving to be better and to work not because you have to, but because that's how you improve the world and the lives of others. Florence Nightingale can teach us not only the strength of staying with your goals despite life trampling all over you, but also the passion to walk the path that YOU have chosen to walk – not that others have chosen for you because of propriety or prestige. Anyone struggling with their career path or a feeling of pointlessness or aimlessness about their direction if life should read Florence's story, because it will certainly inspire not to lose hope about finally being able to be true to yourself – no matter how long it takes you to start walking that path.
[ Shelve on Goodreads | Buy on Amazon ]
Ape House, ★★★★✬ 4.5 stars
This book was quite an experience, and on one hand, if you care about animals, you should definitely read it, but on the other hand – if you're sensitive and you love animals, maybe you shouldn't. Cause you don't know what's been done to them, and I'm not talking about those we, er, eat. Animals are being used for chemical testing, disease research – and in the cruelest ways possible, and you are not aware of that. You should be, and this book exposes it well. Another thing it does is teach you to love those who are the closest to us genetically, our little brothers and sisters, so to say – the great apes. These wonderful, incredible animals, or should I say – people, learn to understand both their own language, the sign language and English, and can communicate in sign language with you in turn. It's amazing to read about the structure of their societies, their families and their actual beliefs, which weren't just made up for the book, but taken from real experiences with bonobos. It's truly touching and humbling to read about how, well, crap we actually are at accepting that our way is not the only way. Humanity needs to suck up its ego.
Another thing I've got to mention, which you'll laugh at – but honestly, it's curly hair rep. This book tells it all! Even how back in the dark ages of 2008 having curly hair was considered being simply lazy. I couldn't stop nodding my head yes to all of those experiences. Aside from that, the book really is well written and extremely suspenseful! It's both a mystery, a thriller and just an emotional ride. It's definitely worth picking up!
[ Shelve on Goodreads | Buy at Book Depository ]
Beacon, ★★★★☆ 4 stars
Beacon is the sequel to Lantern, a novellette that I truly adored in 2016 and blogged about it here. I adored Lantern with all of my heart, and while Beacon was slightly different, I did enjoy it as well. This series does well in changing up the main story, but keeping it fitting the tone of the series. And this is one of those series that you'll want to read on a rainy or even snowy evening, while enjoying a warm tea or cocoa. It will make you all warm inside.
While Lantern was set in present day, Beacon takes us back to the times that Lantern doubled upon – and by 'times' I also mean sort of a different universe. This time we are following a half-orphaned girl who has no place to go and is feeling very abandoned. She gets to be an apprentice at Machin's workshop – the place where the lanterns from the first book are made. We get to see slightly more about how the lanterns work and we see how they will help Serah find a new place in the world where she feels like she'll never belong again. It's also a lovely take on how you can have a similar style of ending that is very different from the way the first story went! I truly enjoyed Serah's story and definitely do recommend this series.
[ Shelve on Goodreads | Buy on Amazon ]
Torch, ★★★☆☆ 3 stars
Torch is the third part in the Lantern series, and I must admit that I felt like it was the weakest book (I feel the same about the cover as well!) Although it was nice that one of the main characters had my name with a different spelling! However, I wish this book went slightly more in depth with the story, and maybe fleshed it out more, the way Lantern itself felt like a full book, although it was only a novellette. Torch didn't really feel this way. However, weakest book or not – it was still nice to wrap up the story, and I appreciated how the author figured out yet another way to change up the main story so it doesn't repeat! The same tone is also kept, and I adored it. I'm definitely glad I got this one to finish up the series.
[ Shelve on Goodreads | Buy on Amazon ]
Eight Stories: Tales of War and Loss, ★★★★☆ 4 stars
The Eight Stories themselves were originally written by Erich Maria Remarque between the two world wars, if I'm not mistaken, and published in American magazines (literary journals?) I am a big fan of Remarque, so of course I was going to grab at this review copy. I absolutely enjoyed the stories themselves, but I didn't like the quite lengthy introductory bit with all the history and background of the stories. But you are right in saying that one can just skip this part if they don't want to be bogged down with it. The stories themselves are as relevant as they were when they were written, even if it is nearly 100 years later. Talk of PTSD, war atrocities and the fake glory of punishing your enemy are very relevant today in the political atmosphere we have now. We are losing the last people who still remembered how actually ugly the war is and that there is ultimately no winning side, and that's why people are starting to buy into the illusion that war is not that bad – I believe that in light of that, literature like Erich Maria Remarque's stories should be given even more attention.
I thank the publisher for giving me a free copy in exchange to my honest review. This has not affected my opinion.
[ Shelve on Goodreads | Buy at Book Depository ]
Body Swap, ★★★✬☆ 3.5 stars
Hallie and Susan meet in strange circumstances. Susan hits Hallie with a car. They die. The end? No, that's actually just the beginning. Because they find themselves with a whimsical god who is willing to let them go back to life, but switches their bodies. But they also have to do something together in order to keep the status quo…
I like how this story teaches empathy and understanding: our society focuses on the young, the successful – the loud. But there are so many people who are left on the outskirts and silenced – the old, the teens. This is what the book focuses on. By using a body swap as a tool, the author gets to show the old person's world through a teenager's eyes, and the teenager's world through the eyes of a person with years and years of life experience. That teaches understanding that there is no such thing as a common life experience – everyone is at the own place in their lives, everything is individual. And one should never judge a person based on their age.
One passage especially really stuck with me. Susan and Hallie are trying to get people to listen to them about a malfunctioning and dangerous car model, but nobody believes them – because one is too old to make sense, and the other one is too young to make sense. When does someone start or finish being a person? Barring babies or people with severe dementia, this shouldn't be something that we assume about people – that they're of the wrong age to make sense or to make rational decisions.
It's also a story about how both people manage to find new wisdom by being in the other's shoes. Naturally, the teen gets a lot of valuable life lessons by living a day (well, several) in the life of an old person. That appearances are not everything, and that one shouldn't take their own young body for granted and worry about the tiny things. But it's not just Hallie that learns things from Susan – Susan also needs Hallie to make all the people that are babying the 82-year-old back off and just let her breathe.
To sum it up, this was a light, although emotional book about helping each other out and developing more empathy. I enjoyed it! The drawbacks would include that perhaps this is not a life changing or world shattering story – but it's still one with a good moral and pleasant to read.
I thank the publisher for giving me a free copy of the book in exchange to my honest review. This has not affected my opinion.
[ Shelve on Goodreads | Buy at Book Depository ]
Cirsova #5, ★★★☆☆ 3 stars
I will admit that I am really ashamed of myself when it comes to this review copy. It was my first print review copy! And actually, I started reading it right away after receiving it. Although perhaps my mistake was making this our bedtime buddy read with my boyfriend – and one year later, we are still buddy reading it 🤦🏻 I thought it would make a more interesting review if me and our D&D Dungeon Master reviewed it together, but… I can't get said Dungeon Master to read it often enough with me. We can only read so much before we fall asleep.
Regardless, I will also admit that perhaps it was just not too much to our liking. Perhaps we'd have finished it sooner if we liked it more. I will definitely agree that it is VERY D&D etc. themed! So fans should enjoy it. But it was maybe a little bit too.. odd in places. Maybe just not for me. If you're a tentacle and Lovecraft fan though? Definitely yes! It's all about the weird creatures, prehistoric tech, loads of tentacles and anything that eats humans (mostly Barbarians). The ideas are definitely cool, and if you're a fan of any of those themes, go for it. It is also a collection of many different authors, so if you don't like a story or two, you will probably enjoy the rest.
I thank the publisher for giving me a free copy in exchange to my honest review. This has not affected my opinion.
[ Shelve on Goodreads | Buy on Amazon ]
Have you read any of these books? And will you join my early summer review shelf cleaning?
I'm Evelina and I blog about books that made an impression on me. I love middle grade, women's, scifi and some literary too.