Have Dog, Will Travel by Stephen Kuusisto is an incredibly touching love song to dogs – not just guide dogs as a means for a person to be enabled, to experience so much more freedom, but simply the ever loving nature of these wonderful creatures and how they can transform a person's life. You will not simply finish this book and walk away. It will lodge itself into the depth of your heart and never let you go.

Check out on Goodreads
Get at Book Depository
★★★★✬ 4.5 stars
Stephen Kuusisto should have been declared legally blind as a child – the only reason he wasn't was because his parents thought their child would have a very hard life if he was considered blind. So they told him to hide it, to pretend (it's a common misconception that all blind people don't see at all – a person can be legally blind and see shapes or read text with the page right in their face.) How Stephen managed to live half of his life this way and even teach students remains a mystery to me – nothing short of a miracle. But the real miracle in his life isn't the fact that he spent half of it pretending to be able to see just fine – it's the fact that one day he had enough. And that's when he decided to request a seeing eye dog. And it changed EVERYTHING.
Have Dog, Will Travel is the story of this change. And it's nothing short of amazing. The story goes through the exhillaration of freedom, freedom of movement, freedom of choice, so many freedoms suddenly within Stephen's grasp. But it's not just that. It's also the freedom to love and be loved. The freedom to be allowed to be yourself. To accept yourself. And to learn to find your footing.
This Is Not Just About The Ability To Move Freely
Essentially, Have Dog, Will Travel should show you how much freedom disabled people often lack, and how it can be returned to them. However, Stephen goes farther than saying that a guide dog simply gives one mobility – for him, a guide dog gave him a whole new outlook on life – one based on positivity instead of negativity, what you can do instead of what you can't do, the fact that you can be a 'good boy/girl' for merely being you (a guide dog has to be praised for simply doing his/her job – this kind of reward reinforces the quality of their work) – a fact a lot of disabled people struggle with because they are almost never validated in this society. In truth, society never bothers to validate any of us – and embracing this positivity would do all of us a great service.
Receiving A Guide Dog Gives New Meaning
Receiving a guide dog doesn't just make you mobile. Apparently, receiving one gives you a huge responsibility – you become an ambassador. So it's not just freedom these people are given – they're given a task to always look sharp, to carry meaning, to work in the benefit of the select society they've become part of. Through this respect, a once possibly lonely and abandoned person suddenly becomes important, representative, a part of a bigger goal – give that to any person who can't find their way, literally or figuratively, and you will transform their life. This was one of the miracles of this book for me. As Stephen says, having a guide dog becomes something like training in amateur Buddhism – you always have to pay attention to what you say, how you say it, and stay focused.
Have Dog, Will Travel And Ableism
Stephen also exposes well meaning, but ignorant able-bodied people – how they shower guide dog owners with unwanted and sometimes intrusive attention, how they crave for the people to be special, to present them with something incredible they can do, like every disabled person should really run their own private circus. It's both amusing and sad to read – sad because you feel ashamed for everyone else like you, if you're able-bodied, but it's also very educational – on what NOT to do if you were to meet a person like that.
Then, aside from this, there are also the people who pretend to be disabled to get a better parking spot. Or the people who ruin the reputation of guide dogs by dressing their foul-mannered mutt in a guide dog harness and wrangling their way into 5 star restaurants.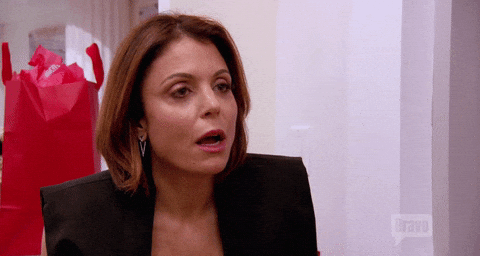 It Also Points You In The Right Direction
What can you do, if you meet someone who is blind? First of all, Stephen say, the blind don't need your pity. They don't need your prayers. Don't be ableist – they just need to be treated as human beings, preferrably – normal human beings. They need to be acknowledged as useful members of society. And yes, they might need some physical help sometimes – but they need it without the nonsense and pity. So if you're going to give help, give it as you would give it to a workmate, a classmate, a peer. Give it how you'd like to receive it yourself. And keep those prayers private.
Other Books You Might Like
There's really only one book I can recommend on disability, even though it's not about blindness – it's called It's Just Nerves by Kelly Davio. This is a very good book to learn to understand disability (and ableism!) better. It was an incredibly interesting (and touching, saddening) read about disability and our society. You should read it if only to find out how ableist you can sometimes be, intentionally or not.
I thank Simon & Schuster for giving me a free copy of the book in exchange to my honest opinion. Receiving the book for free does not affect my opinion. You can buy the book here at Book Depository and buying using this link supports the blog.
Have you read Have Dog, Will Travel? What are some other books about disability you've read? Maybe you know some person who has a guide dog?
I'm Evelina and I blog about books that made an impression on me. I love middle grade, women's, scifi and some literary too.