Today we are talking about a VERY important part in a blogger's life – the secrets of book blogging etiquette, or… how to get comments! As I felt that this topic might be a little tough to navigate alone, I have enlisted the help of my lovely advisor Shruti @ This Is Lit! Do check out her blog. She is awesome and hilarious <3
As you might or might not be aware, I have recently started a #NewBloggers 101 post series, mostly meant to go with our support group in order to help all those new book bloggers who have just started out! Keep your eyes on the blog on Fridays to see other posts in the series. If you want to find all the other posts in the series, expand this list:
Expand List
This time we'll be talking about how to get comments.
Why do you even need comments? Shruti obliges:
They help you interact with the book community.
Comments help you assuage engagement of your blog posts.
They help you draw traffic from other blogs

(NOT from links you leave in the comment but from your site's link WP automatically adds)
So what IS the commenting game?
What are you even talking about, Evelina? Comments are for when people have something to say about your post. I comment whenever I want!
Don't I..?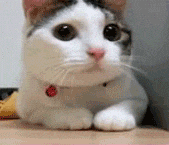 Have you ever wondered why some blogs have loads of comments, and some don't? While some of the actually cool-looking and interesting book blogs might have zero on every post, you've all seen some 90's design poorly aligned ones with weird font choices that seem to have 25 comments on each post. How does this even work, huh?
And this is what I'm going to talk about today.
BOOK. BLOGGER. ETIQUETTE.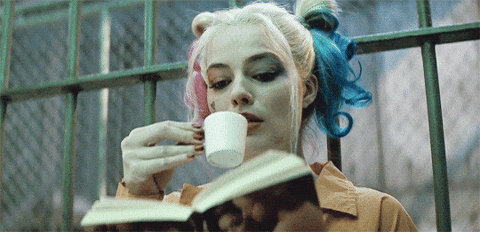 Most people catch into this very fast! But there are people who just don't. And believe it or not, a lot of those who HAVE caught up on that in a timely fashion, will think those other people are super rude or just full of themselves. But what if you're just not in the know? Well that's what I'm here for 😉
The general rules are fairly simple:
Want to get comments? Visit others, and first GIVE to then RECEIVE.
Someone commented on your blog? DO visit back. And ALWAYS comment back. If you can't at the current moment, write it down. (Make a list. It works!)
Can't comment back right now? Like their comment. But do come back later. Shruti whispers that it's very helpful when you just set aside a block of time in a day to do this. It's a full fledged task! 

(*Now, liking a comment is optional – for example, my blog does not allow me to like people's comments, purely technically. I've seen people assume it's rude to not like comments though.)

Don't answer some people's comments on your blog but leave others hanging. People might think you're labeling. It's best to always answer people in batches.
Did you participate in a linkup? Don't just drop your link and run to get comments. Visit other people's links! Or better yet – come back again tomorrow to visit those who linked up AFTER YOU.

(I will talk more on linkups in a later post!)
So you think these are simple rules. But you'd be surprised how many people don't follow them!
Want to be even more sophisticated? Shruti advises:
Join some really cool comment challenges! One here, one more here, and one here – if you've got more, drop me a link, I'll put it here! People sign up for these to make a promise that they definitely comment back. But if you join, don't just join and then ignore comments altogether

(people actually do that!)

Go forth and comment on others' posts to get some yourself.
Write comments that add value to the original post. Don't leave generic comments that just add to the noise, be relevant!
Don't leave spam comments. This is just for all the Spammer Sams out there. I once received a comment that just said "follow me". With no punctuation. And nothing about my post.
So Why Should You Visit Back?
Have you ever noticed that the biggest, coolest bloggers VISIT YOU BACK? For example, Cait @ PaperFury or Alyssa @ Eater of Books ALWAYS visit back and comment on people's posts. Should we think we write such awesome posts that they roll over their heads to read us? Well, some of us might, but definitely not all of us! But they visit back for ALL of us. Which brings us back to what…
Book blogger manners 😉
Bottom line: want to one day be as big as PaperFury? COMMENT BACK. ALWAYS.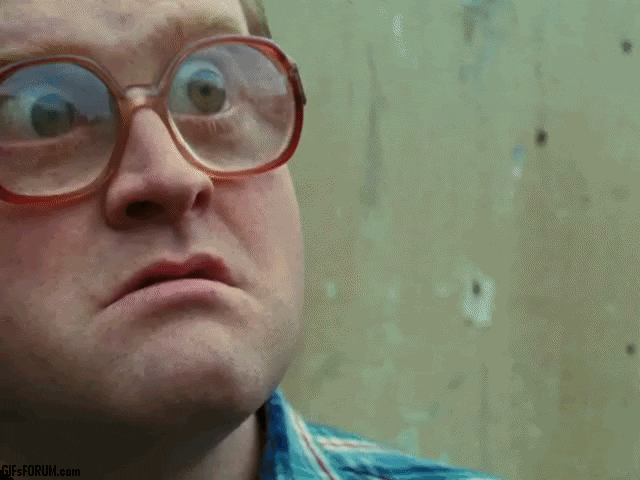 I find that I am also often aggravated about how people ditch linkups. I can understand once or twice, you're busy – that's alright, everyone has tough times. But I have been in a linkup for over a half a year and dilligently visited everyone on the list, even those who link up after me. Some of those people have never deigned to visit me. NOT ONCE. That? Incredibly rude. So don't do that. It's mean! Shruti pokes her head in through the door and says: I know I won't have time to visit every link in a linkup which why I don't participate in them. If you can't do it, DON'T.
So just remember – if you put your link on a list somewhere, you owe it to the people to visit them. At least the ones who were there before you linked up. If the rest visit you, you will visit them back if you're following the second rule of book blogger etiquette! It's simply following the Golden Rule – treat others the way you want to be treated yourself.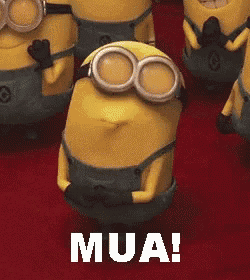 Now there are a few more things when it comes to comments. Good etiquette would require you to not link drop on other people's blogs. Some people will drop a link to their own comment. This is generally looked at warily and I suggest avoiding that, unless the author of the post specifically asked you to, although it is generally deemed to be good for blog SEO. While I might be too nice to point this out myself, Shruti helps me out by saying that a lot of people will mark these kinds of comments as spam, herself included. However! There can be exceptions. Apparently, not all people know how to set a link to appear on their commenting profile for Blogger blogs, so if you don't have that set, you should leave a link, because the blogger you're visiting might find it hard to comment back otherwise. However, don't do this on WordPress blogs, because your link will automatically be on your name in the comment.
There's also another thing that you should consider putting on your own blog to  make it easier to get comments, and that is…
You might have noticed that when you post a comment on some blogs, you can tick the CommentLuv box and you'll be able to pick one of your newest posts! For those of you who have the ability to install plugins (this goes for self-hosted people), I suggest doing this because people love leaving their own link on someone's blog, especially if it's a new post. So if you have the ability, definitely install this plugin. For some, the older CommentLuv plugin doesn't work – then you can try NoseGraze's CommentLuv version. (Update: I myself have recently removed CommentLuv because of possible GDPR issues, but you can still install it.)
And that seems to be all for commenting! Have you heard of inferred any of this stuff? Is that how you thought you actually get comments? Maybe you have something to add?
I'm Evelina and I blog about books that made an impression on me. I love middle grade, women's, scifi and some literary too.