Welcome to Post 8 of the #NewBloggers 101 post series! This time, we'll be talking about an all-important topic – Bookstagram, namely – Bookstagram props. And we have Pamela @ Reverie Society here to write about it today! Before I let her tell you all about it though, if you want to read any of the older posts in the series, expand this list:
Expand List
Bookstagram – yet another medium to share our love for books. It's very tempting to jump in to the bandwagon. Snap a pic of a book and done, right?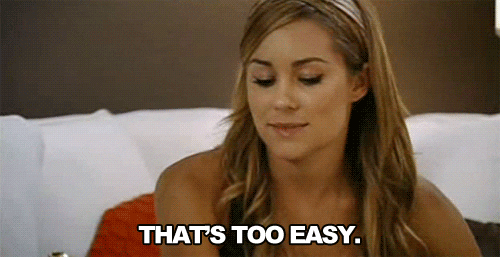 Those who have been paying attention know that's definitely not the case. Instagram is a microblogging platform, and as such, it demands as much time and commitment as a blog does. True, you don't have to write long posts, but your responsibility here is to convey the beauty of those words, in a picture. And man, are bookworms picky about the photos they give their likes to.
It seems that the big accounts share a few things in common:
Their feed is a work of art where all pics complement each other in one way or another
They have an abundance of pretty backgrounds to showcase / or really great spots at home

(that are not dirty, dark, a mess… etc)

They use bookstagram props
In this post, we're going to talk about this latter one. One aspect of bookstagram that constantly bugs everyone is props. All those little trinkets you fill your shot with so that it's not the book and… just make it look prettier.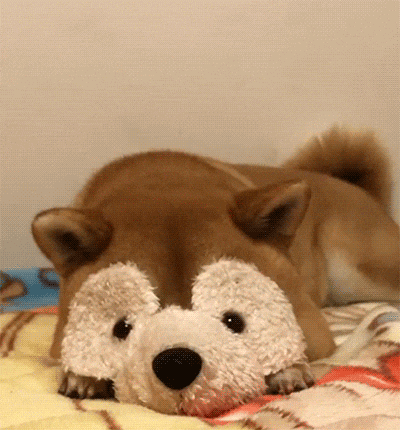 The issue is clear. Not everyone has those kinds of things lying around. I mean, geez, where do you guys find all those flowers? All my mugs are chipped! I don't even drink coffee! I'm sorry, my fairy lights only come out in Christmas!
That's okay. I think people respond more to that, yes. It's kind of mainstream, but I've seen quite a few big accounts that have built their following based on good pics alone, no great assortment of bookstagram props needed. And it's awesome!
Don't spend a dime on Bookstagram props
Let's see about trying to use whatever it is you already have at home:
Candles
Blankets
Nice trays
Pillows
Jewerly
Technology

(laptops and phones)

Blank frames, sheets of paper

(You can add in quotes and phrases digitally!)

Mugs

(A nice trick to simulate coffee is to use coke!)

Origami stars!
Clothes

(Search for ideas on how to style them and pair them with a book!)
Need inspiration of these put in action?
@LocaxLibros is an argentinian account whose feed I love because of all the origami stars! You can see there that she seems to be starting a new theme. But so far, she had just picked a textured background, in this case wood and added the same prop all the time to create a consistent look.
Olivia from @bookscatsandcoffee mostly uses her shelves as background which works amazingly because they're super pretty, and of course, using the same background is the best way to 'theme' your feed. No fancy filters needed. She does have a lot of funkos though, I'll give her that.
Thom's feed – @thomreads – is clearly minimalistic and it's gorgeous. I like how even if a pic has only one thing in it, he manages to make it beautiful and interesting. Try to play with a color or two you can build your feed around to pull this off.
Tracey, aka @lifeandliterature has a way of making simple pics appear populated. She manages this because of the set up of her bed. It's patterned and it gives the appearance of a lot going on in the pictures even where there aren't many subjects in them. It does help that she's displaying a sweet writing machine -everybody loves writing machines- but… what really sticks out at first glance is her backdrop.
Have a few bucks to spare?
Flowers
Get fake flowers at a Dollar Tree if you're able to. I travelled to the US last year and you guys have no idea of how lucky you are to have those shops! I was delighted to be able to find fake flowers there that are not $30 for just ONE. If that's not possible, why not give origami a try?
The famous white background
Foam board available also at Dollar Tree. Damn, I couldn't bring mine with me to Ecuador because it didn't fit in my suitcase! Alternatives are white blankets, white fabric in general. It can also even better if you do because, texture. A plain white background forces you to work harder at getting the position of your subjects just right or else the pic looks off and incomplete. However with a textured background, the background kind of becomes a subject in itself.
Other kinds of backgrounds
Make your own! Very recently, I used some plywood planks, glued them together, painted them and made my own 'wooden background'. I don't have a complete guide on that for you. But quick tip: If you paint it a dark brown first, then white or light grey over it, and then carefully sand it in a few places, you get a pretty cool vintage effect, as if it was real wood.
And… that's it! I hope this post gave you a few ideas and a renewed sense of creativity! Also, some new fellows to follow! Go and make an awesome bookstagram account!
Thank you Pamela for giving us all this info about bookstagram props! I feel inspired to spend a little more time on my Bookstagram pics myself! Do you already see yourself using Pamela's suggestions?

I'm Evelina and I blog about books that made an impression on me. I love middle grade, women's, scifi and some literary too.