This time I'm happy to share with you a review for The King of Bones and Ashes, which was offered to me for review and came as an unbelievably pleasant and unexpected surprise! Now I find myself wanting to read the other books by J.D. Horn (which I remember seeing around a couple of years ago), because this was an incredibly engaging story.
5 Reasons To Read The King of Bones and Ashes

Check out on Goodreads
Get at Book Depository
Get at Amazon
★★★★✬ 4.5 stars
Witches in New Orleans? Totally a thing, but alas – a thing almost of the past, because magic is slowly seeping out of the world. And unfortunately, desperate witch clans are doing anything in their power to grasp at the last straws.
Essentially, this is a family tragedy. We follow the lives of Alice, the child of those in power of the Chanticleer coven, Evangeline, a 'half-breed' witch, and several others in their family and circles. Poor Alice gets swept away into an asylum for magical individuals after living out a true tragedy in her childhood. Evangeline's life also turns unexpectedly. But some years later… She's approached by three dangerous raven witches who have something to offer… or demand.
Will we learn the true nature of the tragedy? And what of the disappeareances in the magical world of late? What of the world losing its magic? All of this is a start to a truly amazing tale about witches in New Orleans – The King of Bones and Ashes.

New Orleans!
YES YES YES YES!! I have never been to New Orleans myself, so this book was nothing short of an amazing trip. There's jazz. There's color. There are all the French names. There's tribute to the events of Katrina. There's even voodoo – and not your Hollywood scare, but the actual religion (I hope I'm using the right name!) Not to talk about all of the mythology around it! I was skeptical before reading the book, wondered if it won't be too stereotypical, but when I started reading, I truly loved the setting with all my heart. Besides, I feel like this book wouldn't really be anywhere if not for the New Orleans lore!
The Intrigue
This was a very slow burn intrigue, but SUCH a good one. I couldn't work it out till the end. Generally, the book is rather slow going, there are no tumbling events, but it truly goes out with a blast (something I didn't expect!) It keeps a very satisfying pace, and just the right amount of suspense to keep you hooked, but not too stressed. It was a very comfortable read that still kept me on my toes!
Magical Cats?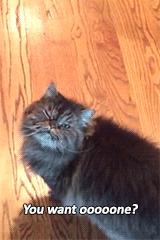 I mean, ever since the cat was introduced, I just saw it coming. I never miss an opportunity to talk about cats in my review, BUT GUYS, one of the main characters can talk to her cat. No, not in words, nothing to cliche, but I promise you THEY TALK AND UNDERSTAND EACH OTHER. This was the absolute fangirl moment for me in this book!!! Head over heels! (I would have put it down as Reason #1 as well, but didn't for fear you wouldn't think I'm being serious in my review. For future reference, I'm ALWAYS serious about cats!!)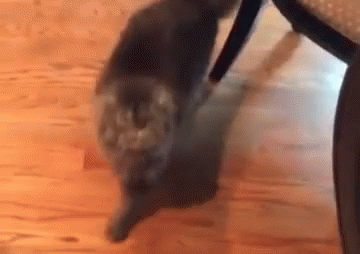 (I just couldn't leave that one alone.)
Unnameable Terror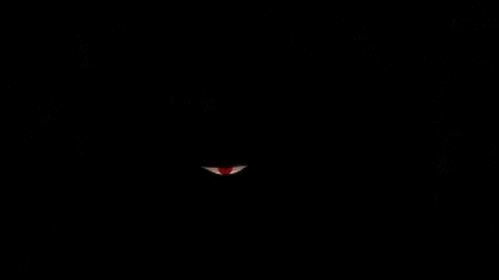 This book truly does have a villain worthy of Stephen King's IT! Primal, dark, coming from the depths of each of our darkest dreams. J.D. Horn dips into the depths of history of the city to create such a monster, and that's a beautiful way of doing it. I can appreciate a villain like that!! The only reason I remembered to not be scared while reading it was that I was sitting snuggled up in a beanbag, drinking hot chocolate, and the Christmas tree was glowing right beside me reassuringly.
The Secondary Characters
Actually, it's pretty hard to tell who is a secondary character and who is not – as you would probably call it 'lead characters' instead of 'main characters'. The book follows quite a few lines, and there are at least three people whose lives you'll see up close, and they're all really likeable. But I loved the secondary characters even more! They are so fleshed out – all different, all unique (I'd dare to say that my favorite was a familiar called Daniel – I don't normally have book crushes, but I'm willing to make exceptions here.) All of this gives the story even more depth.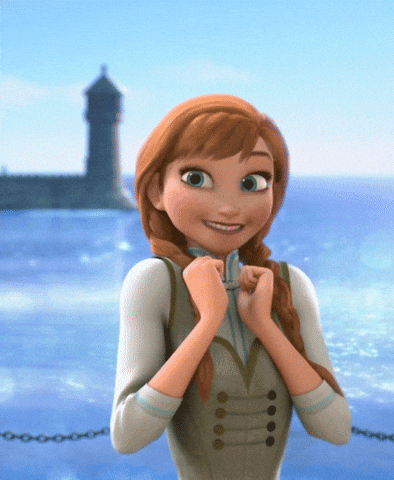 This was such an engaging and pleasant read, but also an exercise for the mind (cause I'm still not entirely sure about the ending, it's all twisted up!) I loved the tone – it's a very no-nonsense tone, no silly banter, no fancy invented terms. It's quite down to earth, despite being about clans of witches. But despite my upbeat review, keep in mind that this book is sufficiently, unexpectedly dark. It doesn't really seem so from the tone, but when everything that happens, happens… You'll see. So be prepared! I can truly recommend The King of Bones and Ashes, and absolutely can't wait for the sequel!
I thank 47North and Darlene Chan PR for giving me a copy of The King of Bones and Ashes in exchange to my honest opinion. You can buy the book here at Book Depository and buying using this link supports the blog.
Have you read The King of Bones and Ashes yet? Have you heard about it? Or maybe you've read some other novels by J.D. Horn?
I'm Evelina and I blog about books that made an impression on me. I love middle grade, women's, scifi and some literary too.