Welcome back to the Organized Blogger series! This is the last part about efficiency and planning, and after this we will have some amazing posts about moving your blog, linkups and Bookstagram. The previous parts were about Blogging Calendars and Scheduling posts. If you want to read more posts from the #NewBloggers 101 post series, expand this list:
Expand List
So first of all, keep in mind that I am sharing what works for me, which doesn't mean it's perfect! In fact, the previous posts have shown that people comment with some amazing ideas and hacks on how to be an organized blogger! However, by sharing my own ways of doing it, I encourage you to generate ideas on how you'd do it even better! So don't be afraid to share them, or even correct me – if you have a better way of doing it.
So what do you mean, sharing on social media? And publicizing?
Well, this comes from my marketing profile (I work in digital marketing). What I have noticed that many reviewers do, is post their reviews on Goodreads and other social media independently, and not harness it for getting people to visit their blog. I have talked to reviewers, and apparently? Not a lot of them get traffic from Goodreads. Me, on the other hand? Lately, I've been getting about the same amount of traffic through Twitter and Goodreads, cause Twitter has grown reasonably in the past year for me, but before that? It was always Goodreads. Goodreads would generate about 50-100 visits from a single review. (I can't say about now – haven't checked the numbers in a while, but if it wasn't worth it, I wouldn't be doing it.)
So why doesn't everyone do it?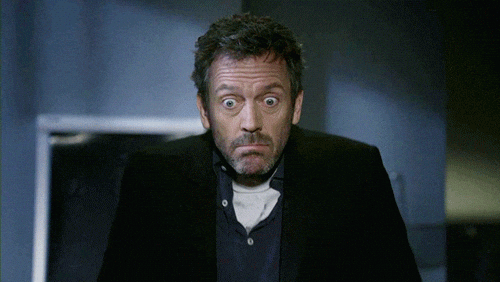 And how do I do that?
Well, it's quite simple – the idea is, you have to put links to your blog IN your Goodreads review. BUT – for that to work, your Goodreads review has to be posted at roughly the same time as your blog post comes out. Or at least after it's out at all. A lot of bloggers post goodreads reviews in batches, "whenever". Especially if those are posted before the blog post is live, there is no way it would get traffic onto the blog. Second, you will lose a lot of possible clicks if you just append your review with links afterwards. So the trick would be posting it at the same time you post the review on your blog.
So do I have to stop scheduling posts and do everything manually now? How is that being an organized blogger?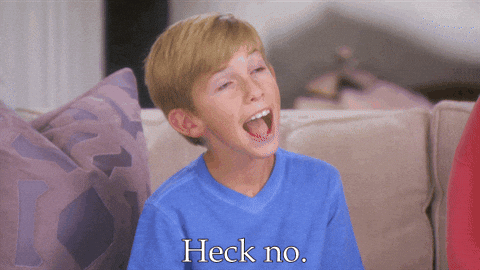 This series is about efficiency, and doing everything manually doesn't sound very efficient! That's not what an organized blogger would do, is it? But the thing with Goodreads is, it's not easy to handle like Twitter or Facebook – you can't just schedule posts on it with special tools (we'll get to those later in this post). You still have to *sort of* do it manually. Which is annoying, but what are you going to change?
So I figured out a way to automate the manual work!!
You might be thinking right now, there's not just Goodreads. There's LOADS of manual work. There's NetGalley or Edelweiss that I have to post the review on, which also can't be automated. And what if it's a blog tour? I have to email someone. Which means, I'll have to check my (probably paper) notebook (which is somewhere in the house…) Means, I will have to know when my review comes out, get up from what I'm doing, go look for my notes, find the people I need to email and do it. What if I share these weekly in my discord groups? I gotta remember to mail those too. Lots of stuff to remember… Not efficient at all!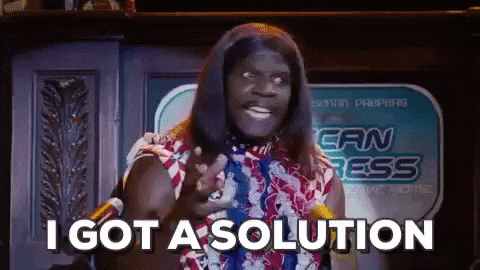 (I love Terry from Brooklyn 99…)
Anyway, the thing is – there's loads of manual detail I have to do, I want to do it all in one sitting so I don't have loose ends and don't forget – and I want to do it efficiently. Organized blogger, yes?! How do I solve this? Easy! Send an email to myself when the post comes out.
Wait… Does that not require me actually sending the email though?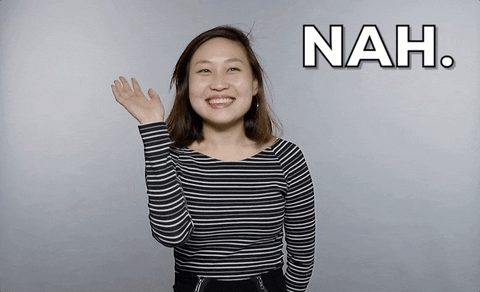 I schedule the email. When I write the review, I prepare my Goodreads review text, my links, my discord groups, even the text for NetGalley and sometimes Amazon, as well as prewritten emails to any people I have to inform, and put it in an email draft, that I program to be sent to myself at the moment the review comes out, so I am notified and can post it wherever I am. All I have to do is then copy paste this text and click the link where it needs to be posted, and this is usually convenient enough to be done on the phone as well. I have done this in a bar and a party once or twice. Wherever I am. My blog content always comes out timely, no matter what fun stuff I am doing at the time. Organized blogger FTW!
And what about Twitter?
I have a few things to say about Twitter as well. Most of you probably use the WordPress Publicize function for Twitter – to automatically tweet your review with your selected text, when it comes out. There are two reasons I don't do this:
I want to track my links for Google Analytics
I also tweet twice – when the review comes out, and later in the morning
I tweet twice for one simple reason – the world is big, and I have followers from all over the globe. Why should I prioritize one group over the other? My evening tweets usually reach Americans, some fellow Europeans too. My morning tweets reach a lot of my friends from India, as well as other Asian countries, and Australia. I want everyone to see! Also, even if you didn't do maths in university, you can probably easily guess that tweeting twice gives you more traffic than tweeting once!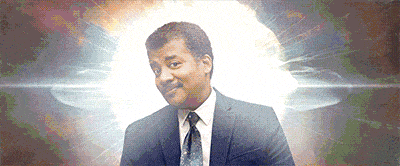 So how do I schedule everything then?
We won't be getting down to the technical today, because I just wanted to explain the principle of being an organized blogger – but of course, I will be sharing with you the services I use for all this, so you can start using them too! Let's just look at the way I normally do things when I write and schedule a blog post:
Naturally, first comes the writing
Then I schedule it on the WordPress platform, following my blogging calendar, where I mark it as done
I choose to publicize through WordPress on Facebook, cause I honestly can't be bothered with that platform (if you want more info pn Publicize, ask in the comments!)
But I untick the Publicize to Twitter – so I can schedule my own tweets
I then schedule my tweets, using Buffer. You can also use Twuffer for this. (Update: this post was written a while ago, Twuffer doesn't exist anymore, but you can also schedule directly on Twitter now! Or just use T

weetdeck

.) I schedule two tweets, one when the post comes out, and one the next morning. You can pick your times depending on when your blog is most visited, but think about where your followers live.
I also check my calendar for when the publication day is, if it's in the future. I schedule another tweet with my review link for it.
Then I go to the text editor of my post and copy the entirety of the html code, minus the footer and intro sentences, and the book cover.
I paste this into a google doc, where I keep all my reviews. I use the search and replace function to remove all the unnecessary html code, and covert the rest to Goodreads (such as replace em with i, and strong with b, remove all the spans and paragraph endings). You don't have to do this if it's too complicated – you can just copy the plain text.
Normally, I shorten the text a little, depending on the formatting (you can also insert several utm tracked links for Google analytics)
I also insert a footer with my blog link, my Twitter and my Instagram
I include the link to the book I need to review and the review text in my email, I also include any other shortened and tracked links I need to post on groups and other material (it's best to include the Goodreads and NetGalley links so you don't have to rummage around for them on your phone when you later receive this email)
I use the book's name in the subject field so I knew what this is, and schedule an email to myself for when the review comes out, using Boomerang (Update: I think you can schedule to "send later" through Gmail now without extra plugins!)
And that's it! Then I forget the post even existed, up till the day it comes out – be it weeks ahead!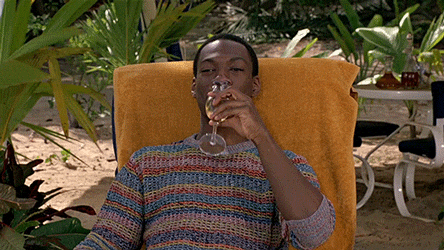 A few more tips
Just a few more odds and ends. You should do the Goodreads thing with your discussion and lists posts too! Instead of writing a review, just copy your Twitter message, include a link and a simple img html tag with your post's featured image, and post that as a "general update" on goodreads. If you think that doesn't work? Okay, let me give you some numbers. In January, I have had 83 visits from status updates, as opposed to 126 visits from reviews. Worth it, or worth it?
As for the tracking, it's optional – if you don't use Google Analytics, you can skip it altogether. But it's just kind of really motivating to see where your traffic comes from! If you do use it, but want to know more about how to track, you can always ask in the comments. The majority of you probably use free WordPress blogs, which would not allow for Google Analytics, and it IS a complicated tool, so if you have never used it, you should not worry about it! WordPress presents enough good stats as it is, it's just a perk.
Anyway, that's about it! I hope i didn't forget anything, although this was already kind of a big post. And I hope it has given you some ideas on how to be a more organized blogger! Ask away in the comments, if you've got any questions! I'm always happy to share my secrets, and if you've got something you think you do better, I'd love to hear it 💖
So do you ever time your reviews with your blog? And maybe you have better ideas on how to do this? Share with me any tools and methods you're using!
I'm Evelina and I blog about books that made an impression on me. I love middle grade, women's, scifi and some literary too.