So… okay.  I know time doesn't *actually* fly THIS fast. It's just that I last did a month's stats fever like two weeks ago! So I've got this crazy illusion now that it flies even faster than it does… But hey, it's still time to look at my May stats. I feel like before we do, I want to look at the past week too, though!
Last week wasn't an easy one for me, somehow I was always under the weather. But despite that, good things happened too! The first one is that we put up something cool onto the Etsy shop. Just look at the cuteness (plus, you should really read the caption… because of the frogs 😂):
Just a little Captain Obvious note here: you can buy these too! And there are more variations. Just drop by the Etsy.
The second cool thing is that I won a giveaway that Dundurn, a Canadian publisher was running, and I got like the coolest price pack! It only took two months to reach me… But hey! I am so happy to get some real cute book merch that everyone seems to be getting right and left, and which never reaches me and my fellow internationals! You should have seen me walk away from the post office, grinning like I just won a car or something. Here's the catch, plus some yummy spicy chai tea that is not in the picture because boxes are not kindly treated by international shipping, but I'm sipping it right now, so you'll just have to imagine it:

But anyway. What has May been like?
About reading? Yeah, it wasn't as good a month as the last (that's due to there not being 3 readathons…) – I only read 11 books.
However? Considering I actually had a lot of job work and shop work? I think I did pretty well.
I also only hauled 4 books!
And I fiiiiiiiinally got through 500 WordPress followers, and right after that – 200 Bloglovin' followers. Thanks everyone!
I reached 69% on NetGalley! Now if only they didn't completely shun international readers, maybe that would be good for something 😂
and, Captain Obvious strikes again, we opened the Etsy store. Loads of photos and our shop Instagram came to life, and what do you know – I learned I can actually stick to a theme

(mostly)

. JUST NOT WITH BOOKS 🤦🏻
I rejoined choir, so between blog work, my job, the shop work and the choir? TBH, I am surprised I managed to read at all.
…is this the right time to tell you I massacred my Goodreads yearly challenge goal?
Other than that, May has been an incredibly warm month – we had 30C now where we used to have snow last year. I'm not complaining though. It feels good! But anyway, let's move onto my May reads. What was good in May?
~ 5-Star Miracle Books Read ~
These four books were JUST SO GOOD. Any scifi fan should quickly grab at The Freeze-frame Revolution – it was smart, incredibly well-written, engaging and imaginative, also tackled the question of artificial intelligence and where the line between feelings and artificial routines is. I will be reviewing it soon! Also, you've already heard me raving about Clara Voyant, it was a really, really enjoyable MG. Next week, I have a review of A Thousand Perfect Notes coming up, do you even need me to introduce that one? And of course, I loved Obsidio, which did have its drawbacks, but was a good series finale. I might be reviewing it sometime in June too.
~ 4-Star Steady Good Books Read ~
The Green Unknown was a travel book about some really unique places, and I'll be reviewing it sometime soon too. Meanwhile, I've already reviewed No Fourth River, a really strong book about domestic abuse and thriving in spite of it. Eight Stories by Erich Maria Remarque was also a great read (I'm totally Remarque trash, I am!). And Spinning Silk was a magical realism / folklore fantasy story set in ancient Japan, I really loved it and you should see a review next week.
~ Okay Books Read ~
Beyond the Glass Slipper certainly was a good collection of lesser known fairytales, but it had a tad too much analysis for my liking and for what I was expecting from it. I reviewed it here. And The Song of Batoche was also alright, but perhaps not written for me – I found it dry like a history textbook, and history was never among my favorite subjects. I have reviewed it here.
~ Totally Meh Books Read ~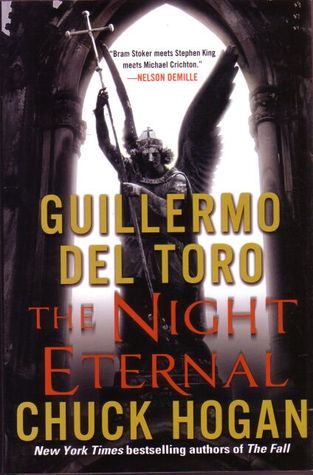 I have in fact given the whole series a scathing review here, and Amazon hates my review so much they won't just ban it or tell me it's unacceptable – they just won't send me anything and won't save my review 😀 this has never happened before. It's not that I'm even saying bad things or using swear words (and even if I did, they would just email me about it and say it wasn't accepted). So I'm a little baffled at this. But anyway, the series had serious problems. You should read the review 😀
~ The Stats! ~
So I'm already done with my Goodreads goal! And actually went over it, because not all the books I've read are on Goodreads yet. And I have one more book to go for my #BeatTheBacklist challenge! (Hint: it's actually June now. I'm not counting the book I finished today. I have so beat the backlist xD)
~ On The Blog In May ~
The posts I'm most proud of in May are the TBR spreadsheets downloadable tutorial, also three things you might not know about Marilyn Monroe and, of course, the first issue of #NewBloggersWelcome (which, by the way, will definitely return in June!) Also, maybe you should consider reading my scathing review of The Strain series, AKA the series that has no place for women or most PoC (unless you're Mexican, just like one of the authors) and also an introduction to Litsy, a bookish social network you might not know yet. Have fun reading 🙂
~ Books Hauled ~
You might be surprised at my apparent non-hauling powers recently, but in the entirety of May, I have only hauled four books. I don't know either. Apparently, marking down the days you don't request or haul in a bujo helps to avoid hauling? Anyway. Have you read these?
~ Next Week ~
I am not entirely sure about the contents of the next week yet, but one things for certain – you WILL be seeing a review of A Thousand Perfect Notes!!
As usual, I'm linking up with Caffeinated Reviewer and the Sunday post, also with Stacking the Shelves at Tynga's Reviews and Mailbox Monday, Feed Your Fiction Addiction.
And that's it for my May! What about you? Share your links with me in the comments!
I'm Evelina and I blog about books that made an impression on me. I love middle grade, women's, scifi and some literary too.