This time I am introducing you to a series called The Element Oddyseys, and if you haven't heard of it yet – read the review of book one, The Breedling and the City in the Garden, here. Set in the Prohibition era and having boys as the main characters, it strikes you as quite a different fantasy series to the typical ones these days. I would call it quaint and imaginative – and I'm definitely interested in what happens in this series next. I am participating in the book tour, so feel free to also check out the reviews on Loves Great Reads and Jorie Loves A Story.

Check out on Goodreads
Get at Book Depository
★★★☆☆ 3 stars
Part two or the Element Odysseys, The Breedling and the Trickster brings us right back to the moment the first book ended. Buck is still reeling from losing his new and only friend, Charlie, however, now securely tethered to Eden's reality, Buck can assume his role in the game that is taking part – namely, finding Jack, the Trickster, and ensuring the fact that Iona, the innocent Shepherdess, will not be convicted to an eternity of hell without cause.
The Breedling Still Carries On In The Manner Of Book One
Book two, The Breedling and the Trickster, is a very similar book to the first one, in terms of the dynamics. Events change fast, some of the core characters reappear, but there is a constant changing cast of supporting characters that make up the backbone of the setting. However, the relationships that Buck and Jack form in this book are much more temporary and fleeting, although not necessarily unimportant. We will get introduced to some new secondaries who I feel might return in the third book, but we don't get to know them deeply.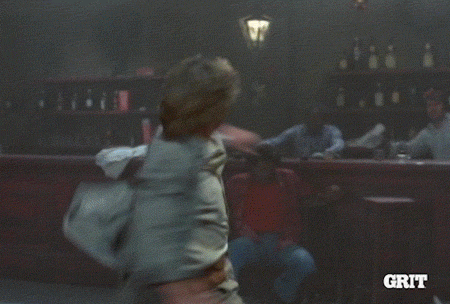 Yes, namely, barroom fights and such.
Enjoyable Side Stories And Secondaries
One of these quite interesting characters is Maddie, supposedly of the lineage of Cain's children, bearing the curse of the first murder on earth (Eden, in this case) – which comes with certain powers, but also certain burdens. Despite her nature that is supposed to be dark, Maddie turns out to be a wonderful, caring and selfless human beings. I really enjoyed Maddie's side story and I feel like she might still come back in book three. Maddie also helps uncover some more of Buck's nature, and so allows us to get to know the Breedling better, so allowing us to also witness some character growth.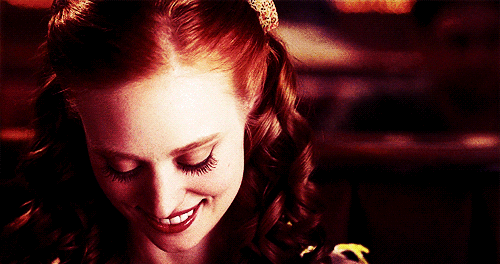 We Peek More Into Jack And Iona's Backstory
The book also goes deeper into the backstory of Jack and how he tricked the devil (Hades), and Jack's sad, but beautiful love story with Iona, the Shepherdess. These stories are quite interesting because they're based in folklore, that is sadly not the kind I am knowledgeable in, so I can't comment much more, apart from saying that it was an interesting way to tell their story and give it color for sure. I also liked how much symbolism their story has, for example, the fact that Iona is an actual Shepherdess, although she's more of a figurative shepherdess, the way she turns Jack's life around.
Sadly, Almost No Charlie
Personally, I had quite an attachment to Charlie, the boy who helped Buck through the entire first book, and suffered quite a lot for it himself. However, I believe Charlie is intentionally kept away from us in book two and will resurface in the last part of the series. I am very curious to see what new perils he will be in, because there's definitely enough foreshadowing for that.
I can't believe I just used this GIF.
I must admit that book two suffered a little bit of The Sequel Syndrome. That happens quite a lot in the middle of series though, so I am not worried – one must set the scene for the big showdown, after all. Book three should bring everything together – and I will be interested to see where it all goes.
If you want to see the other reviews, please drop by on all the stops:
Loves Great Reads – May 1st
AvalinahsBooks – May 2nd (why, you're already here!)
Jorie Loves A Story – May 3rd
I thank Kimberlee Ann Bastian for giving me a free copy of the book in exchange to my honest opinion. Receiving the book for free does not affect my opinion. You can buy the book here at Book Depository and buying using this link supports the blog.
Have you read any of the Breedling books? And have you read many fantasies that center on boys and are set in the early 20th century?
I'm Evelina and I blog about books that made an impression on me. I love middle grade, women's, scifi and some literary too.