Murderbot finally returns in Artificial Condition, and I've been impatiently waiting for it ever since I read the first installment. It's by far the most exciting novella series I am following right now. I did not expect this direction! And I definitely approve. It was slow going at first and I wasn't sure what was happening, took a little while to take off so it made me skeptical, BUT… When it did, it was wonderful. So, if you're serious about reading this book, stop reading this review right now – press like (I didn't just say that muahaha) and click away. Because you will have THE BEST reading experience if you go into it not knowing what's going on at all. If you want to keep reading, it's not my fault if you get spoiled! (I must also warn that this will surely contain spoilers for the first book, and possibly even this one.)
Warned you. Ready?
5 Reasons To Read Artificial Condition

Check out on Goodreads
Get at Book Depository
★★★★★ 5 stars
Episode one has concluded with Murderbot saving their crew and acquiring freedom. But faced with the prospect of 'half-freedom' and how inevitably boring that will be, even given all the media shows they could watch, Murderbot decided to ditch it – quite spontaneously. They still don't know whether it was the right decision, cause despite it being completely illogical and not helpful at all, deep down Murderbot really does care about humans and has a more developed conscience than most of them. But before settling down, Murderbot needs to find out something about their own past…

You Still Love Murderbot, Don't You?
So what if Murderbot leaves their crew and runs? They're still Murderbot. They're still just as much a grumpy cat as they were! And yet, they still care just as much. My heart will always sing for Murderbot. Reason one why I'll always want to come back to this series. But let's agree that this reason is a little bit obvious – and move on.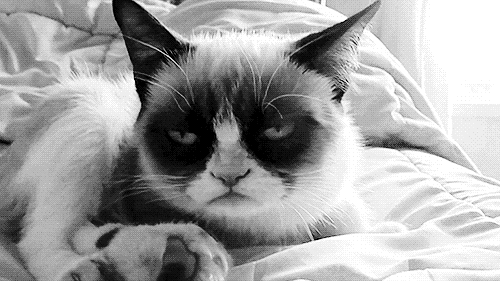 Some Tough Decisions
I really feel like this series is a keeper – it's not just episodic, it's long term. If Murderbot wants to blend into society, or just the world – and not get caught – they have to make some tough decisions and change themselves. This brings up a whole load of problems to do with misrepresentation – people see SecUnits as heartless, cruel and inhuman beings, when that really is the biggest lie ever, at least, in the case of our Murderbot here. If you have been misrepresented, you will be able to relate here. It's also beautiful how Martha Wells manages to put tough topics like these in a novella about, well, basically "robots and sh*t", to simplify it. It's fascinating.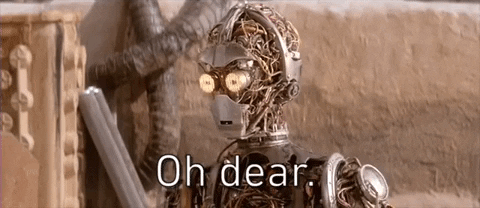 So You Love Reading About AI
Any AIDAN fans out there? (Hey, I know you're there. AIDAN was great.) Basically, in Artificial Condition, we meet ART (…Asshole Research Transport) and it's loveable. It's smart. It knows it's smarter than you. It's sarcastic and dominating. And it cares. It cares so much it can't watch shows about spaceship crews dying without going into overload. Oh, and it needs a companion to watch the shows. Without a companion, it doesn't quite know how to work out the emotions it should feel.
It's absolutely adorable. I loved ART. You'll love it too.
Mighty Fine On Diversity
In my review of the first book, I talked about how easy it is to identify with Murderbot whoever you are – because they don't really have a gender. Aside from this obviously continuing, there is some other stuff in Artificial Condition. Like collective marriages. Non-binary genders. Murderbot also happens to be both emotionally and even functionally ace (they don't have any reproductive system at all) – so while it's not contemporary or human rep, it discusses many problems aces face in society, like Murderbot does too. People tend to think Moderbot is cold, feelingless and inhuman – when in fact, they are more caring and human than many people. This fits well with the rep and societal attitudes aces tend to have to deal with. (I know Murderbot isn't actually human, so that might pose a problem for some of you – but that didn't stop me from identifying with them, so I'm not using it in a negative context at all.) I really appreciated this in the story – Murderbot wants to stay ace (I mean physically, cause that's the only changeable part. Another things aces struggle to get everyone to understand. You can't change your mind about who you are.) They don't want to change, god forbid – even if it means it will be more dangerous that way and harder to hide. And it's okay not to have to change.
It's Different, But The Same??
See, that's the oddest thing about Artificial Condition. It starts off very different, there are no humans. Nothing biologically alive even (I only said biologically!) And yet..? It's still the same story. Even though the dynamics is so different, you get the same feel. It's unexpected and beautiful. You're definitely still getting the same Murderbot experience here.
There are upsides and downsides to being a reviewer. The upsides are definitely in the fact that you get to read books early. The downsides… Well, you still have to wait for the next one, and since you've read this one even before it comes out… Waiting for the next one will be longer. AND I JUST NEED IT NOW. So, need I tell you I absolutely loved Artificial Condition? Read it. I'm sure you'll love it. And if you haven't read the first part, read my review of All Systems Red here.
Other Books You Might Like
I feel like you would love Artificial Condition if you loved The Long Way to a Small, Angry Planet, as well as A Closed and Common Orbit – but Orbit would be closer, because it deals a lot of with augmented or artificial life, as well as AI. Chances are, you'd even like it a lot if you liked Illuminae (that's the AIDAN bit.)
I thank Tor.com for giving me a copy of the book in exchange to my honest opinion. Receiving the book for free does not affect my opinion. You can buy the book here at Book Depository and buying using this link supports the blog.
Have you read Artificial Condition or All Systems Red? Are you planning to start this awesome series?
I'm Evelina and I blog about books that made an impression on me. I love middle grade, women's, scifi and some literary too.