The sun is blazing outside, I have a nice cup of tea, tickets to a recital in a few hours, and just enough time to sum up my April reading stats! Are you excited?
(ha, I know you're not, but I sure am! Cause I think I did better this month! …I mean, I didn't buy an entire library..?)
Since today happens to be both the last day of April, as well as a Sunday, I'm doing both a book haul and a Sunday post. Let's look at the new arrivals first!
The ones I bought:
Attachments was praised by a few of my friends both on the blogosphere, as well as Goodreads, so I decided to check it out. It's apparently a light office tale full of banter and, possibly, romance. I look forward to this as a relaxing evening read.
The Two Princesses of Bamarre has been hanging around my Kindle as a sample for a while, and low and behold – a sale! Of course I'll grab anything remotely fairytale related and meant for younger readers. And as far as I've heard, those are some spunky princesses as well.
Iron Cast I actually just got right before I started writing this post! I had my doubts, because friend reviews list it as both 'great' and 'mediocre'. It was on sale as well, so I've decided to find out for myself. And look at that gorgeous cover!
The ones I got for review:
Baking Powder Wars I got quite early in April, and I've already reviewed it here on my Goodreads. It was full of very interesting facts, but they weren't presented in the best way. Surely non-fiction can be written better than that, as we know by The Radium Girls?
Quackery is something along those lines, as it seems I've been drawn to non-fiction after I read The Radium Girls. Quackery is great fun though! I'd love to have it in print. Nice illustrations, crazy stories – it's like the illustrated encyclopedia or randomness you spent hours perusing at your grandma's house when you were little. It's about all those ridiculous remedies people used to have, and some of them are quite crazy (such as blowing up tobacco smoke up someone's rear, in an attempt to resuscitate after drowning. No, it's not just an expression – apparently!)
Verdict:
I did so much better this month! Got only 5 books! That's a HUGE win for me with my typical 17! Break out the champagne!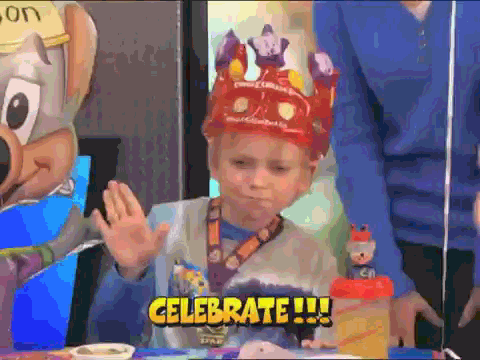 April has proven to be a real TBR burn-down month as well, because not only did I not get too many new ones, but read a lot from my old TBR! Let me sum it up.
Books finished in April (links to reviews/posts):
I did not enjoy The Undesirables a lot – struck me as a bland, grey tale with a slight lack of research on the Russian part of the story, and me unable to believe some of the things happening in it. Could not recommend. The Wool Omnibus I greatly recommend to anyone, as it's one of the most amazing dystopian slash sci-fi tales I've read lately. Children of the Different was also a dystopian tale with a lot of potential, but ended up slightly letting me down. And of course, as you might have gathered already, The Radium Girls will always be the book I'll recommend to absolutely everyone.
I've already mentioned Baking Powder Wars, and as for Olga – well, you might remember my recent problematic post about PoC misrepresentation. The Kite Family has also not been a read I enjoyed, but at least I'm done with it! You can read the post about its weirdness here. Swans Are Fat Too I just finished yesterday, and it was an okay reader, although with a rushed and disappointing ending. The Fifth Season I have also finished recently, so the review is still in the works.
(It was so good that I'm not apprehensive about writing the review at all *hides*)
Here are some reading & challenge stats:
And for the Sunday post, I'm sharing my Blogger Shame Challenge reading plans:
How are you doing on your challenges? And did you have an awesome book haul? Share your post links in the comments!
I'm Evelina and I blog about books that made an impression on me. I love middle grade, women's, scifi and some literary too.