Check out on Goodreads
Get at Book Depository
★★★★★  5 stars
The Tea Girl of Hummingbird Lane sounds like just another pretty name, when you first spot it. It brings promise, as does the author's well-known name, Lisa See. A promise of secrets, twilight and fantastic cultures it might take you too.
I'm going to tell you that it delivers. Brace yourselves for this book.
Li-yan and her family align their lives around the seasons and the farming of tea. When she has a baby outside of wedlock, rather than stand by tradition, she wraps her daughter in a blanket, with a tea cake hidden in her swaddling, and abandons her in the nearest city. After mother and daughter have gone their separate ways, Li-yan slowly emerges from the security and insularity of her village to encounter modern life while Haley grows up a privileged and well-loved California girl. Despite Haley's happy home life, she wonders about her origins; and Li-yan longs for her lost daughter. They both search for and find answers in the tea that has shaped their family's destiny for generations.
First of all, this is probably the first book about China that has not given me nightmares or made me feel like I don't ever want to go there. Perhaps that's because it was written by a Western author? Second, I am prone to reading books about China or Chinese culture, as a vacation of sorts – but due to the said reason, it's mostly fantasy (fantasy books don't tend to shock and terrorize you with their harsh realities, and harsh realities about China seem to be often harsher than realities about the nazis. Honestly.) But this book wasn't like that, and although there was some shock involved, there was also redemption, joy, happiness and a very meaningful ending.
The story is mostly made up of two parts: the tragic hardship and the glowing growth and redemption, from which the characters look back on the past. The story is arranged simply and linearly, but there are these distinct two parts which were both charming in their own way.
First the hardship part shocks you, and it shocks you hard. From the rough and sometimes very cruel traditions of the Akha to the understanding that in the years you were already born people still lived like this, and perhaps they still do somewhere in the world now. The way most of these ideas will be so alien, so baffling to you in their cruelty and lack of any common sense, so to say, will shock you beyond expectation. And yet, you will have to admit that some of them make sense. As hard as it will be to see through it, you'll have to try to accept the way these people live.
And I don't just mean hunting with crossbows.
I mean so much more than that.
The story centers around losing your child, losing your mother, but it's also deep on not belonging – be it because you're far away from your home, physically different, culturally different, a minority or just outcrowded by race. This is a tale about a mother who had to relinquish her child because her situation and the tradition would have guaranteed her baby's death if she hadn't abandoned her. So we follow through with the story, seeing how it leaves a mark on everyone, how things like that leave a hole in a person's heart, never to fully heal. Despite where our lives lead us, the threads of fate always bring us back to our roots, and this is done so meaningfully in this story I am simply in awe at the ending.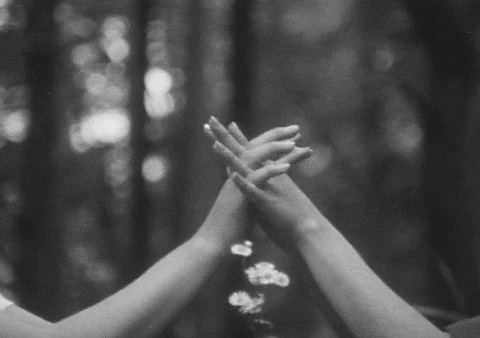 Aside from the story itself, this is a manifest to tea. That part I also loved. In the end, I even contacted my tea master from ten years ago, because it brought back so many strong, deep memories.
Thank you to Lisa See and Scribner for letting me read this gem before most readers had access to it. Truly a wonderful gift! (Needless to say that receiving a review copy does not influence my opinion of the book at all.) I enjoyed this book a lot, and as this was my first one of Lisa's, I will be looking forward to checking my library and bookstores for more of her wonderful stories. If you are interested in the book, here's a handy link for Book Depository. Happy reading!

Have you read anything by Lisa See? Would you recommend anything? And do you enjoy reading stories and women of China as well as I do? I would love to know!
I'm Evelina and I blog about books that made an impression on me. I love middle grade, women's, scifi and some literary too.