You might start thinking that I actually wait for people to give me three of the same awards, and only then post.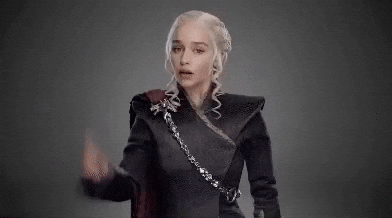 Well that's not true!! 😀 It's just that I have so much content scheduled, and so many reviews to post out, that before an opening appears, I have multiple rewards 😀 but I don't mind!
So with this one, I got awarded by three lovely ladies – Elise @ Roaming Reader, Anne @ The Reading Life and Katie @ Katie Judges Books! Since I have so many questions, I have given myself the luxury of picking and choosing the most relevant ones, or bunching them up into one. Hope you don't mind, and let's go!
How do you deal with obnoxiously long TBRs? (Or are you one of those wizards without a 100+ book long TBR?)
I'm actually not one of those wizards, I wish I was! But I fall just under 😀 I set my goal at 100 this year, although I might be falling behind…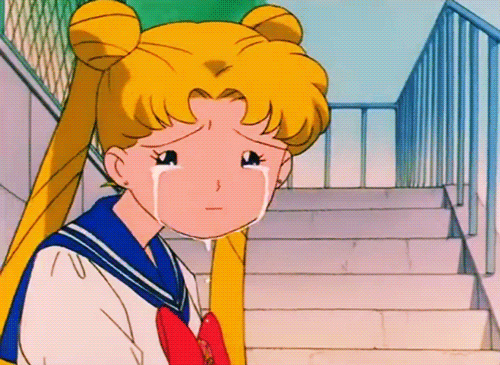 And I guess I deal with them as any other bookworm? #FAILmiserably
Your favorite authors and series?
It's sooooo hard to pick favorite authors. Because for most of them, I have only ever read one book. So it's hard to call them favorite, when you don't really know any better? However, I really love books by Catherine Valente, Stephen King, Ben Aaronovitch… As for the books, here are the first books in the series I love soooo much:
Have you seen any of your favorite authors in person?
 
What can I say. I live in a place which nobody visits!
How do you feel about audiobooks and ebooks?
That's also relevant to the above question. Since nobody ever comes here, nobody also sells English books here, unless you order from far, far away. Which costs much more, cause our economy kind of sucks, and then there's the shipping, and the waiting… So basically? I can only afford and get ebooks xD but that's fine! I love my Kindle, and I get a lot of electronic ARCs. #WoesOfInternationalBlogger
What is the longest book you have read this year so far?
There's an entire post about that! Maybe not for this year, rather in total – but here you go:
What do you think when people ask you to choose a favorite book?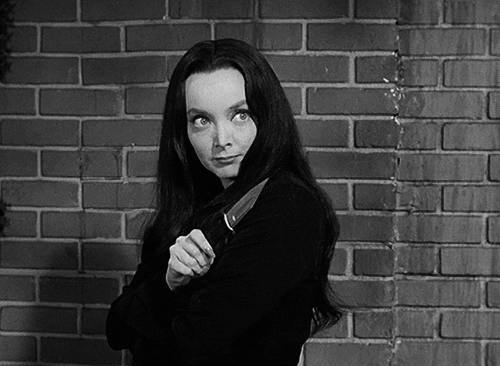 YES. I actually hate that question so much! I feel like only a person who's basically read 5 books in their lifetime could ask that. Seriously, I've read hundreds and hundreds of books – there's no way I could just choose one! I wish people would understand that. It's the most annoying bookish question to me ever. (the worst part is that when you fail to answer, they assume you don't know your books after all!)
What do you do when you read a bad book? Or even when you do not finish it?
There was a related question about what I do if I am forced to read books… Well, I have to say – I'm never forced to read them! I always get to choose, thankfully. But sometimes a book turns out boring, so then I just try to blast through it with speed reading. I DNF only very rarely, but when and if I do – I still review without giving a star rating, usually. I think it's important to give my friends the reasons why this book was so boring/horrible that I couldn't even finish it.
How do you feel about books being adapted to series/movies?
Well, you probably know the answer to that one. Most movies will be adapted badly… Although, I have to say, it's usually better with series. But in the end, I don't watch almost any movies or series. I only have time for books.
Which book character do you want to meet the most? And if you could bring your fictional crush into our world, but they hate your guts, WOULD YOU DO IT!?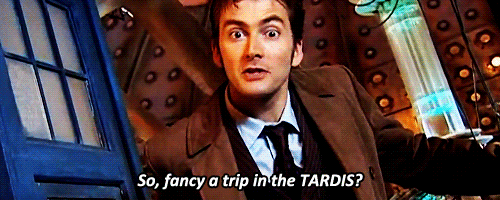 Okay, so he's not originally from a book. But he's also from a book! I've read a lot of Doctor Who novels xD can you really blame me..? Also, I feel like if I could bring him into my world, maybe he wouldn't even be so mad, cause TARDIS, right?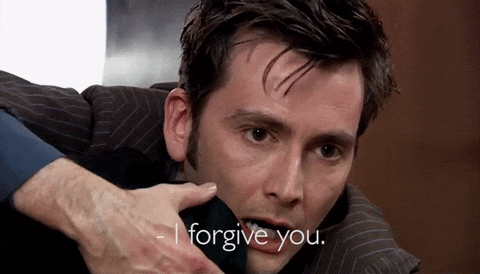 There was another question about being stuck on an island with only one fictional character to help me, but I think this question already answers that one too 😀
If you could have a pet from any novel, what pet would you have?
I feel like I'd love to have the Wyverary from The Girl Who Circumnavigated Fairyland in a Ship of Her Own Making. There was also a question about what I'd do with a pet dragon, if I had one – well, I would frolic, and travel, and possibly have an easier time making a camp fire!
WHAT HOGWARTS HOUSE ARE YOU IN?! (yes, that all caps was necessary)
(DO YOU LIKE TALKING IN PARENTHESIS AS MUCH AS I DO?)
(Haven't you noticed? :D)
Who I tag:
Nicky @ Introverted Bookworm
Jordan @ The Heart of a Book Blogger
Marta @ The Somewhere Library
Hope @ Amethyst Blue
You, if you want to!
The Rules:
Thank the person who nominated you in a blog post and link back to their blog.
Answer the 11 questions sent by the person who nominated you.
Nominate 11 new blogs to receive the award and write them 11 new questions. (or not 11…)
List the rules and display the Sunshine Blogger Award logo in your post and/or on your blog.
And my questions:
Fantasy or scifi? Why?
Do you always read alone, or sometimes with others?
Hogwarts house!
Do you have any weird hobbies, aside from reading? (it's not a weird hobby, okay.)
Did you watch Sailormoon as a kid?

(I know… totally random.)

Do you schedule your posts in advance?
Have you ever been on a blogging hiatus, and if so – why?
Your favorite [mythological or not] character from a book?
Your favorite friendship from a book?
Was there ever a story that you feel you'll never forget the experience of reading? Which one?
Do you like doing tags? 😀
I hope you enjoyed yet another tag! I don't know, I usually enjoy those, so I hope you do too!
I'm Evelina and I blog about books that made an impression on me. I love middle grade, women's, scifi and some literary too.