Some of you might remember, some of you might not… But lately, I've been promising to introduce my new co-blogger! Who also happens to be my boyfriend. Yes, we are a fun household! In this post, I will be interviewing him. Give him a warm welcome! And let me start the interview.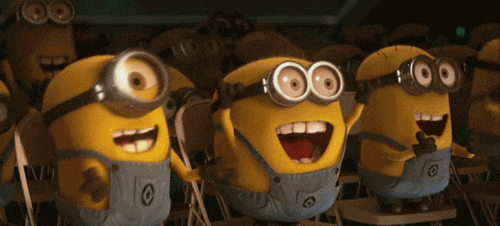 Let's all welcome my favorite crustacean Ebilshrimp to the blog! So tell me, Ebil – who and what are you?
I'm Ebilshrimp, (or Stefan to the mortals), connoisseur of video games, follower of all things e-sports, and general humour *salutes* generator. A few important notes are that I love everything fantasy (except fanfics), and I have a VERY HEALTHY obsession commitment to dragons (mostly Asian dragons and Wyverns, I don't have too much of a love for the European variety, but I'll still worship them.) As for what I am, I'm the most powerful creature known to man and have power over all colours.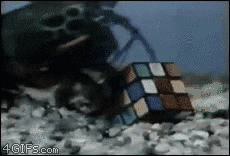 Tell my readers more about your connection to me and my blog.
Oh, I live in your house and am tasked with feeding you on a daily basis. I'm still not sure how I got here though. Someone save me?
On a more serious note, I'm Evelina's boyfriend, I've been here since the start of her blogging experience and have tried to provide a foundation of support as she's progressed through various stages. Her passion for everything she reads is infectious and reminded me of my past fervour for reading. I thought it would be nice to contribute to the blog with my own thoughts since the books that appeal to me are somewhat different to Evelina's tastes, and it looks like it will work out nicely since she tends to avoid my favourite genre of Fantasy!
(Evelina murmurs: you hear that? THERE WILL BE MOAR FANTASY ON MY BLOG!!!)
So what about reading? Do you read a lot or a little? When did you start reading?
When I was younger and still in my school days I would read a book a week, but since then my reading hours have dwindled to basically nothing. Thanks to you (Evelina Captain Obvious: he means me, of course…), I've slowly picked up reading again and thanks to the joy of audiobooks I'm making quite some progress! From childhood my most treasured books are:
I know, I know…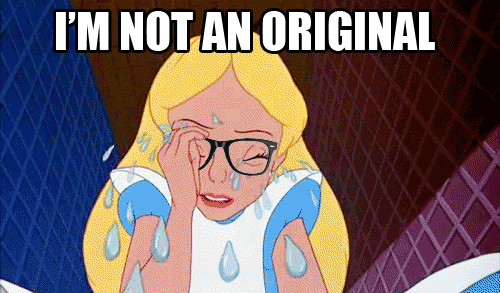 I never really strayed off the beaten path, but then these books were given masses of accolades for a reason!
Tell us about your favorite books.
Well, to go a bit further in depth, the first book that hooked me into a series was Artemis Fowl. I don't know what specifically it was. No, wait, yes I do. Colfer's humour was apparent within 10 minutes of reading the book. His wordplay, his blatant rejection of the natural way of "fairies", the way he set up relationships, it was all so enjoyable. The fact that the protagonist was a teenage super villain was, admittedly, a pull, but his dry sarcasm was what truly won me over. I quickly realised that Artemis was my spirit animal in multiple ways, but enough on that. If you want to know more, GO READ!
The series that probably made the biggest mark on me was His Dark Materials. The fact that anyone could imagine such vivid ideas and possibilities, only to then contrast them to our own society (making several striking social points along the way) was simply mindblowing. If I start talking about this I will genuinely not stop, so you'll just have to wait for Evelina's next update on the series!
I'd like to mention the Sally Lockhart quartet because I think all told, this series is my favourite. A Victorian setting with a strong female protagonist, constantly underestimated, often caught off guard, yet shining through her own ability and of course the help of a couple cockney friends. Action, mystery, intrigue – these books have it all. Unfortunately, that does include some classic YA cliché, but that's excused this once!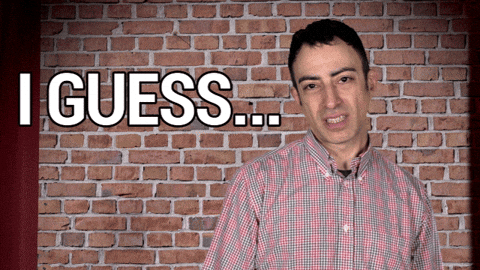 You've obviously mentioned games. Can you point out any connection between games and books in your world?
Video games and books are very similar in that they can transport you to far away worlds where your imagination can run wild, you're take you on an intense journey of discovery, wonder and shock. You become enveloped in the lives of the characters there, some you love, some… Not so much. But at the end, you always get that feeling of amazing satisfaction, followed by a horrible void of "Oh god what have I done, it's over".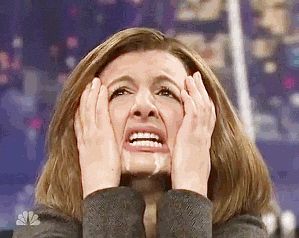 What I find interesting though is the freedoms and restrictions provided by both. With a book, you're free to see things however you can imagine based on the description given to you. It's liberating, incredible and allows for so much possibility, it pulls you in as you try to imagine the interactions and reactions of all the characters. With a game what you see is what you get, the freedom isn't quite as apparent. On the other hand you're free to explore this fictitious world to its limits, so what comes with that is a sense of great power and satisfaction. In a book you're very much railroaded to only see what the writer has given you, so that can be disappointed. Then again at the same time a book is more likely to give you the in depth information of the machinations and infrastructure of places far from you, which you'll be very lucky to acquire in a game without reading theories on the internet!
Well, I'd best stop talking or I never will! Long story short – books and games are such a gift to our generation, we're so lucky to be able to experience things in such a wide range, they complement each other perfectly, and that's why you'll find some books becoming games, such as The Witcher, while other games will become books, like Assassin's creed. Disclaimer: We don't talk about Assassin's Creed books.
What books will you be reviewing on my blog?
As alluded to earlier, I'll be reviewing a lot of fantasy, starting with the Witcher series. It's a different direction to some of Evelina's stuff, but I hope you'll enjoy my reviews just as much! I'm really looking forward to getting started and to interacting with all of you as I get more and more involved!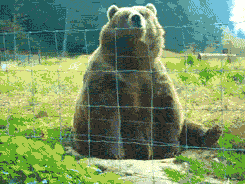 If you want to follow Ebil on social media, you can find him hanging out at these places:
@ebilshrimp on Twitter
Ebilshrimp's Twitch channel where he streams a variety of games
So hopefully you've enjoyed meeting Ebilshrimp and will look forward to his reviews! You can say hi in the comments 🙂
I'm Evelina and I blog about books that made an impression on me. I love middle grade, women's, scifi and some literary too.