I am intensely flapping my arms and squawking like a poor abandoned pterodactyl baby at the excitement of actually having been able to read a review copy of A Thousand Perfect Notes! (Thanks for staying with my review after that sentence.) My emotions towards Cait's book can be described roughly as such, starting from when I found out she was publishing a book at all:
oh wow! Cait is finally publishing one of her books, something I've been asking her about for ages

(…WHEN, WHEN, WHEN)

THAT IS JUST SO COOL THO
I know someone who's publishing a real, actual book, and I was there when it happened
…wait. What if… What if I could read it?
But… but what if I don't like it?!
I mean… wow, that would be awkward.
But Cait's blog is like so awesome, so she clearly CAN write, right?
But it YA. You don't like YA that much. You dread YA love stories. What if there's one??
What if it's a cheesy one. What if it's sugary sweet and my eyes will roll back and stay there. WHAT IF.
*hides in bushes*
And I've been hiding in the bushes ever since. Till it was like a month till the book comes out. And then I had an unexpected opportunity to grab at it, and I did, and… And, welp, I LOVED IT. I loved it so much, I'm giving it 5 stars, and guess what? I had nothing to worry about!! So there is *some* love. Maybe I didn't expect that. But the way it was done actually didn't scare me off towards the bushes either!
UPDATE: welp! At first I was low-key just getting the review copy, and then one thing led to another, and NOW I'm part of Cait's blog tour!! I'm not promising anything yet, but there may be further content!! Keep your eyes on the blog 😉
Anyway…
I have now been converted. I am looking at you, Cait. I want to read every single book you write. I don't even normally like contemporaries, so you've really got something going on here.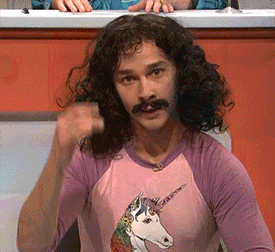 I know I have a problem with how much I overuse this GIF 😂
5 Reasons To Read A Thousand Perfect Notes

Check out on Goodreads
Get at Book Depository
★★★★★ 5 stars
Beck is a talented pianist, but he's also a teenager in a pretty unhappy home, so he doesn't really know he's any good. All he is ever told is that he's not good enough. Forced to live in the shadow of his mother's brilliant past as a pianist and her grim present of losing her ability to play, Beck struggles to keep up his own emotional stability, and the physical safety of his younger sister. Trying to save any childhood his sister might still have, Beck sacrifices anything he might want in life himself, and focuses on just making the precarious lifestyle they lead somehow hold out as long as it can. It's hard to sum up this story without giving too much away, but if I had to be broad, I could say that this is both a story of how friendship and human affection can open a person up to himself, as well as one of survival in domestic abuse situations, and how much even a little bit of empathy and acceptance can do for a person who is struggling to see himself despite of what his abusers have been trying to get him to believe.

Incredibly Important Topic That's Very Well Written As Well
It's funny how this always happens to me, but it seems I always read books that are connected, without even trying to. I started A Thousand Perfect Notes just as I was reading No Fourth River, an actual real-life account of domestic abuse, both growing up and in a relationship. I didn't even read the blurb for A Thousand Perfect Notes, cause it's always more fun not to know – imagine my surprise when I found out it's about the same topic. This gave me even more perspective when reading this – an account of the reality of domestic abuse, side by side with the fictional take. These books were amazing companions. Needless to say, A Thousand Perfect Notes brings a very important topic to the table, and it also brings it up in the YA genre, which might allow it to reach a very vulnerable age group more easily – people who might not even be aware of some things that might be off in their own households, or those of their friends.
Another thing that I MUST mention is that… well, I don't want to talk about it much, but I am no stranger to abuse. I grew up in a single parent household – because my mother was brave enough to leave when faced with domestic abuse. My first memory is me hiding behind a door, while my mother is being beat up by my dad. That is literally THE FIRST MEMORY I have. So while I wasn't hurt myself (he had this much decency), I know I was often a human shield for my mother's safety. My life is still grounded in fear because of this. Later in life, I was bullied, fiercely, for many years – in school. So I know my share of abuse. But since this post is not about me – where I'm going with this is that the victim mentality is VERY well known for me. I still struggle with the fallout decades later. And what surprised me the most is that Cait managed to write this mentality so well! (Cait herself mentions that she had a wonderful family, so it's not from personal experience – which is stunning at how she managed to write this so accurately.) The way Beck thinks about himself is literally the way a bullied, abused person will think of themselves. I know it all too well. Cait has done a stunning job writing this character. I applaud it.
Note, if you're curious: things are okay with me and my dad now (as much as they can be.) He's even stopped drinking, what I am incredibly proud of – even if it's many, many years too late. But I also am not afraid to put it out there that he hit my mom and threatened to kill her for a year, and I grew up in that fear, which shaped me a lot like a person and is responsible for a lot of my current anxieties. Peace now does not mean that what he's done will be forgotten. Which is why I am not embarrassed to put it out into the public. Deeds you do will not go erased despite your 'sorries', abusers. Some respect can never be gained back. However, in the defense of my dad, I must mention that most of my knowledge of this mindset comes from bullying. Domestic abuse shares an incredible amount of similarities with bullying. In a way, it's what it is – being bullied by those your life depends on, and whose influence is so much harder to escape.
If you are a teen who lives in an abusive household, remember this: You ARE good enough. Stay strong. You are probably even much better than you think you are.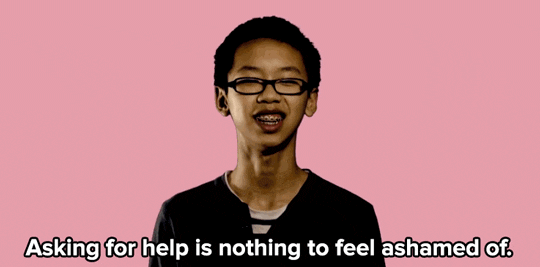 Currency = Pure Emotion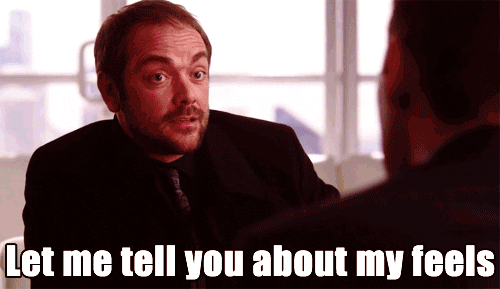 I mean, it's hardly any surprise, if you've ever read Cait's blog, but she deals in PURE FEELS. And this is wonderful! If what you're expecting from A Thousand Perfect Notes is to have your heart dragged out of your chest, stomped on a few times, wrought out and then also thrown out the window? It's pretty much what will happen. And you'll like it, and you'll thank Cait for it. What are you waiting for?
All The Musical Insiders
Me reading this book (hint: I'm the doggo):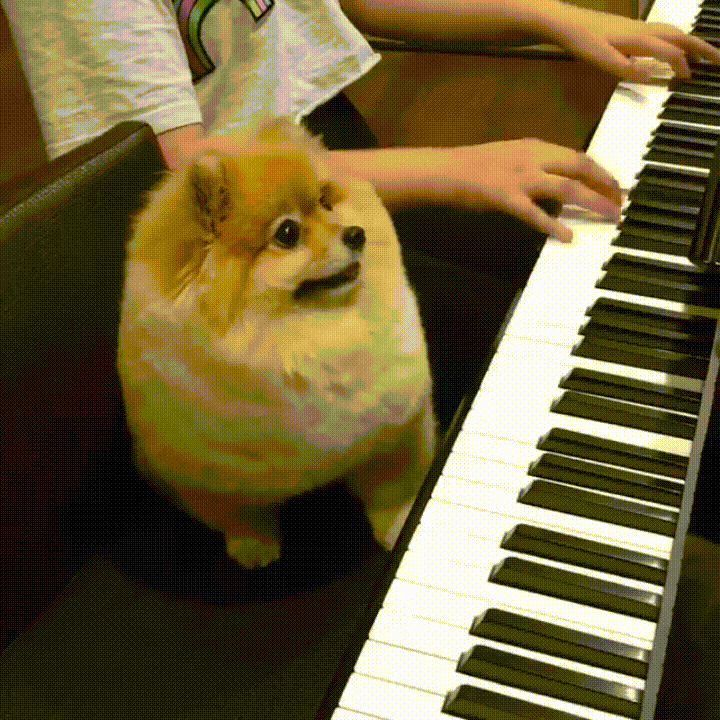 (Oh God, is that not the cutest GIF in the entire universe tho.)
I do sort of play piano, but I haven't played for a long time, and I'm also self taught (hence, I'm the doggo.) But reading this book basically made me want to pick it up again! And even if I'm not very good at playing, it reminded me how much I loved it. If you miss the days you played music in school, you'll be able to relate to this so much! It really spoke to me.
How Does She Make It So Relatable?
Okay, so maybe it was more relatable for me since I struggled with some of the things Beck had to go through, but I still believe that ANYONE could relate to this book, if not to Beck – then some of the other characters. They're quirky, sincere and fun. Their problems are often painful and something you might have gone through when you were a teen (or are going through right now). I believe everyone will find at least a little bit in A Thousand Perfect Notes they can nod their head YES to.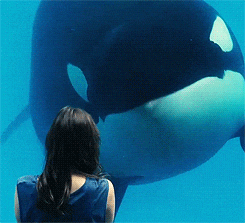 A Very Honest Tone
Okay, I'll be frank with you. The reason I dislike most YA? Is because it's got this weird tone that I just can't pinpoint… Often so very self-important, bantery and just… Just not for me. I struggle to relate to it. My generation, at least where I come from, has been much less self-important, self-centered. I just can't enjoy reading that kind of tone. And that's often a thing I worry about, when starting a YA book. But A Thousand Perfect Notes? No such problem! It's so remarkably honestly written – the tone is no-nonsense, there isn't the typical privilege tinge that is dripping from a lot of other YA books that I dislike. That's possibly why it's so easy to relate to it. It's simple. It's honest. It's even got so much humor, despite talking about such a grim, painful topic. It captures the whimsicality of how we sometimes talk to each other, even in the book community. I can always appreciate whimsical!
Triggers Though
You have obviously already figured out that this book contains domestic violence. The violence is also graphic in places (sufficiently graphic for me, at least…) I'll also go out of my way to mention verbal abuse as well. If you are going through a tough mental period, and you've been bullied or abused in the past, maybe you should be careful with this. It really, really might trigger you. So do consider this carefully, please.
No book is perfect – but A Thousand Perfect Notes comes close. Although I kind of didn't expect the romance! I would have loved a 'just friends' story just as much, if not more, but this is purely a 'me' thing, so I won't judge a book based on that. The characters are amazing, the sibling relationship is inspiring, the message is important. The writing is fluent and very enjoyable, and the book itself it impossible to put down. You will not regret picking A Thousand Perfect Notes up! It really IS all it's cracked up to be, and there's a reason why we all keep giving it five stars.
I thank Hachette Children's Group for giving me a free copy of the book in exchange to my honest opinion. Receiving the book for free does not affect my opinion. You can buy the book here at Book Depository and buying using this link supports the blog.
And don't forget to visit all the other blog tour stops!
Have you read A Thousand Perfect Notes? And if not, do you plan to?
I'm Evelina and I blog about books that made an impression on me. I love middle grade, women's, scifi and some literary too.