I've been so happy about November being #RRSciFiMonth that I've only noticed now that I haven't actually posted (haven't even considered joining… ah, problems of a new blogger). That might be something to do with the fact that scifi is a normal part of my life, not just a one month in a year thing, or that I found out about it quite late, but hey. Last days of November. Still good to go!
So I did read some scifi books this month, including A Long Way To A Small, Angry Planet and Blindness – ones I did post about. But my only tagged post is this one – about a scifi classic Solaris.
It's not going to be an awfully long post though – as you might imagine, it's not easy writing a review for a book that is more than half a century old. Most people have already written god knows what sorts of things about it. It's like.. like writing a review about Harry Potter, or something.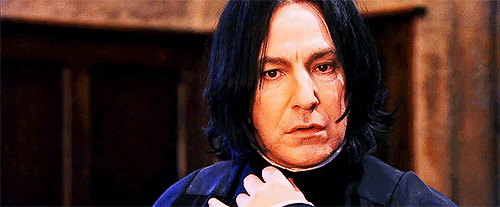 Check out on Goodreads
Get at Book Depository
★★★★☆ 4 stars
But still, I guess my 2 cents might do some of my friends and readers some good. So I'll try.
So, why should you read this? First of all, it's a classic. Second, it's a scifi classic, and dare I say, a psychological classic (is that a thing?) I have to admit though, this book was not easy to read. It deals with very painful topics (what is it with me stumbling into these books lately? You might remember my review about Blindness). This book is about human drama, tragedy, love and loss and, well, guilt, mostly. It's also about a very different consciousness to ours – ever since I've finished this book (which was, in truth, more than a week before writing this review), I've been thinking that indeed the author was right. When we write, read and appreciate scifi, we only ever want to hear about humanized aliens. Nobody can relate to something so alient that we can't even imagine it. Yet this book is about that. And you can only ponder about its motives and ideas. Perhaps that is the central part of this book (not the love and emotion, as the movies based on this story seem to have promoted – although don't mind me, I actually haven't seen the movies – true bookworm). But I've found that it was hard to care about a consciousness I absolutely coult not relate to. So I guess the author was right – we do only want to read about humanized aliens. Can't help it. Built that way.
Anyway. It's a classic, and I think you should read this book. But you shouldn't start reading it with expectations. It's not some crazy love story, like it is often sold to be. Yes, there's love and loss, but it's not about that. It's more like an old-style hard scifi story (not surprising either – written in 1959-1960). It's just that it happens to involve love and loss and other psychological constructs. And you might find that by the end, you still aren't really sure what to make of it. And I think that was the idea.
I liked this book. I gave it 4 stars on Goodreads. But I feel like it's something I'll have to read again in maybe 10 years and then try to make something of it. For now, it just keeps me wondering – it leaves so many questions unanswered.
Have you read this book? If you have, please share your opinions. I'm curious!
I'm Evelina and I blog about books that made an impression on me. I love middle grade, women's, scifi and some literary too.