I know I must be slightly late for this, and I haven't posted a lot in general, lately, but you know – real life stuff.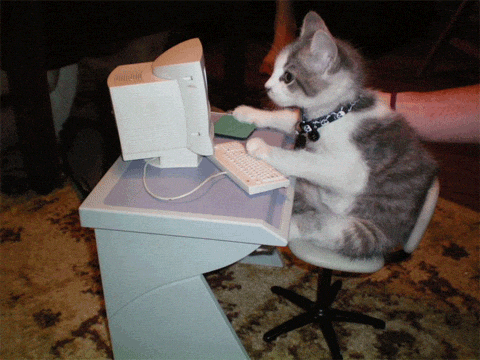 But I saw this on Paperfury's blog and I thought it was really fun, so I've decided to do one of my own. Thanks for the tag idea, Cait! For those of you who haven't visited PaperFury's blog yet (who am I kidding, everyone has, but.. just in case?), this tag is about the most awesome characters you've read about in 2016. Although it's just my take about them being read in 2016 – maybe Cait was talking about books published this year? Either way, I'll just stay with the ones I read this year. There's also another minor alteration: my tag won't focus on YA books (like Cait's), as I'm not much of a YA reader, but nonetheless I believe it should be great fun. So here goes!
1. MOST RELATABLE CHARACTER
For me, it's definitely Mikage Sakurai from Yoshimoto Banana's Kitchen. I don't know if many of you have read this book, but it's very warm and.. humanly emotional (I know that's a weird expression). That book was just so natural, none of the drama-rama or crazy fiction stuff that sometimes happens with people's feeling in literature. It was all just so cozy and real. I'm sure I've felt like Mikage has many times in my life, the experiences she goes through are probably a part of any adult or young adult. It's a short book, and I think everyone should read it. Well, at least the women. Teehee.
2. MOST PURE AND PRECIOUS ANIMAL COMPANION
Definitely Ell the Wyverary from Catherine Valente's Fairyland series! Well, I am cheating a bit, cause I read the second part this year, and in this one it was mostly about Ell's shadow, but this way or another, it's part of the same creature. Ell is just so loveable, a dragon with the biggest heart ever, and Ell-the-shadow even had quite a bit of sass about him. I really love this character. Didn't you? If you haven't read about Fairyland yet, you simply MUST. It's lovely fantasy.
3. FIERCEST FIGHTER
 It's probably because I've read this quite recently, but I can't nominate anyone else but Kady Grant from Illuminae as the fiercest fighter. She just kept going pretty much when I was ready to give up reading because it all just seemed so hopeless. Three cheers to Kady!
4. MOST AMAZING SIDEKICK and 5. ONE YOU'RE SURPRISED YOU LOVED
Okay, so I didn't read enough books this year to even have anyone to nominate for these two. Judge me.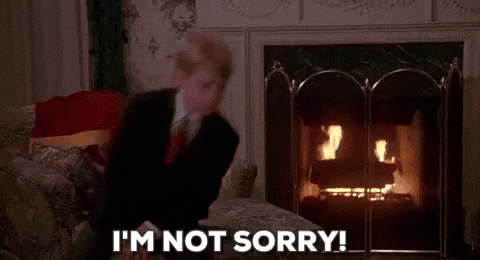 Okay. I'm kidding. I AM sorry. I am going to try harder and read more books next year.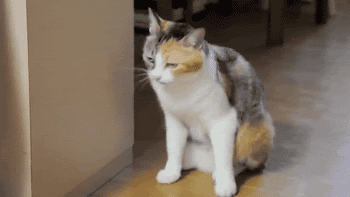 6. BEST SASSMASTER
I'm going to be unpopular with this one, but I'm going to choose a newly published book which I read as a DRC. There was someone EXTREMELY sassy in this one. It was one of the island guardians – Rissa. She was one spunky lady! Not too young, always and I mean always wearing a red dress with skirts billowing in the winds, and her job was to check the weather every morning and predict incoming storms. Which meant standing on the crag of the sea rocks with her red skirts all over her head, driven up by the wind. Other escapades of this woman involve chasing her husband, the island fort captain, out of the house with the use of a pan and whatnot (I might be hazy on the details) and always being known and.. err, respected, for her hasty temper. All the island guardians in this book were pretty memorable, but this one stays the sassiest for me.
7. BEST ANTI-HERO AND MORALLY GREY GRAPE
It's totally going to be Doctor Caldwell from The Girl With All The Gifts. I mean, it was pretty obvious from my review, although I'm not sure you all read that because that was still before I had a blog. But that woman.. She is just a super well-written anti-hero. Because she's not just portrayed as the bad guy – she actually had objectives and motives you can understand, maybe even relate to, and she has feelings as well. So often villains are portrayed without any, or with a completely messed up personality which makes their feelings seem out of proportion. But not with this character. She served as a means to show the other side, the other option, even if it's not one you'd empathise with.
8. BEST WORST VILLAIN TO HATE
At first I thought – hey, I have not read a book with a badly written villain this year! I was gonna go all "Yay for me!" like this: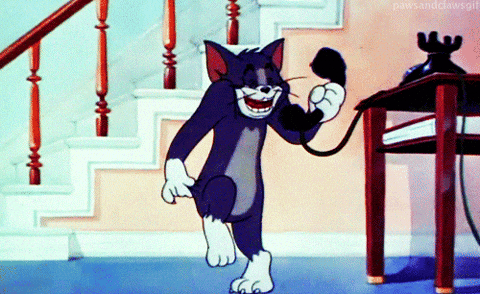 But then I realized.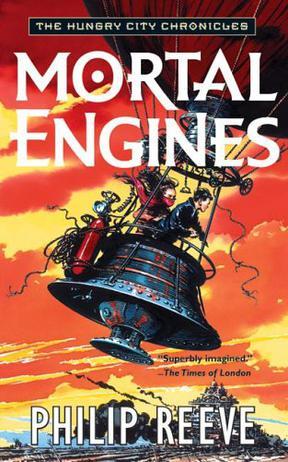 This book was not at all well written. And certainly not most of its characters. While the main villain, Valentine was pretty believable
(am I the only one who stuggles with character names in books I've read a month ago..?),
the Stalker robot Shrike was just… Ugh. Utterly predictable. Boring. I would say lacking life, but he was literally a lifeless robot, made from a dead guy, so it woudn't be much of a simile rather than the actual truth. Dead or not, he did not enchant at all.
9-10. WORST AND BEST YA PARENTS
Are going to be omitted because I don't read that much YA.
11. TOOT TOOT BEST SHIP OF THEM ALL
Oh yes, this one. I could begin and never stop about Jenks and Lovey. Such an unexpected match, at least for me, and such a wonderful match as well. I will conveniently shut up about the ending as well, because some people might not have read the story. But I think this is perhaps the only couple I shipped AT ALL this year, cause I'm not much of a shipper (or I just read different books). But THIS. This was supposed to be shipped. It was so shippable it basically had sails and a boat engine. Hardy har har.
12. THE MOST IN NEED OF PROTECTION
It's got to be Cheng Xin from Death's End. A woman, faced with decisions too tough and too big for any single human being, much less a very young, loving and fragile woman such as she. She had to shoulder way too much responsibility and hate, and most of all – guilt. Throughout most of the book I just wanted her to be protected, but most of the time, there was no one. It's a really heart breaking book, of course, in a beautiful way. Cheng Xin shows strength and fragility fused into one, but as strong as she is in the end, coming out of it, you still just want a good ending for her and want her to be protected.
13. MOST BORING AS A BARNACLE
This book was super boring in general. Self-help, posing as a story. Not much of a self-help even. Not even sure what it was supposed to be, although if I may use today's bookseller language, it was probably supposed to be a "bestseller" (which, it seems, every second book is now…)
I will not start a rant, I will not start a rant, I will not start a rant…
So anyway, the main character (Pat, was he?) is one of the more predictable and boring characters ever. Let me be a boring literature nerd here: please give me more complex books.
14. BEST LITTLE ROYAL
So we come back to this one. The story goes like this: September returns to Fairyland and finds her Shadow ruling all over the underworld. Which is pretty impressive, to be honest. Other than that, her Shadow is totally sassy, the throws wild parties (called the Revels) and she knows how to talk back. Lovely little royal. Little in the most straight-forward kind of way too!
15. VERY SURPRISED YOU'RE STILL ALIVE
So people who have not read Illuminae yet should basically start scrolling after they see a picture of a unicorn kitty all the way down till they see a pink unicorn picture. Then it's safe to read again. Cause you DO NOT want this spoiler, trust me.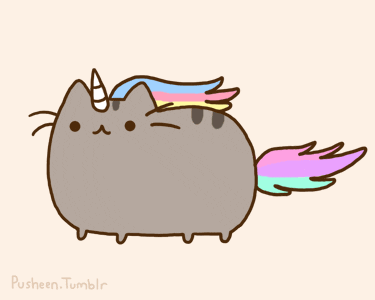 Are you scrolling..?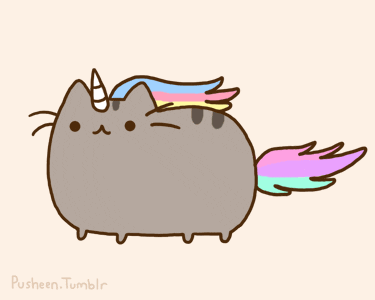 Well, if you're not scrolling, then I wash my hands – I've done it all.
So basically, nope, even after finishing the book I still have precisely zero clue about how Ezra survived. Anyone?
But I'm glad he did. He's a lovely character. And maybe you're meant to not *quite*  understand it, until you read Gemina? I haven't read that one yet, so don't post spoilers in the comments 😉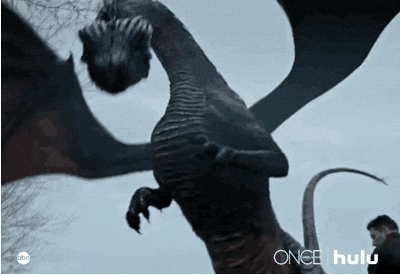 Is this a picture of a unicorn? If not, you're still supposed to be scrolling.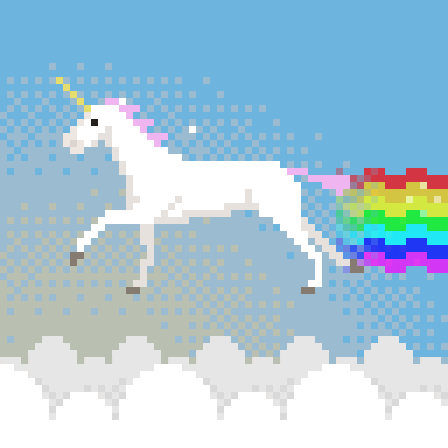 Kay. Now you're done.
16. BEST AT HORRIBLE DECISION MAKING
The main character of this book. Scratch that – ALL the characters in this book. This is a book full of the most insanely broken relationships, the worst reasons for suicide attempts, the worst treatment of family members as well as strangers, and last but not least – the worst ever relationships between married people. Violence, guilt, blame, threats and utter lack of empathy. And you know what's scary?
They were all real people.
17. CUTEST DORK
How do I keep nominating the same books? 😀
But the thing is, Rosemary just deserves this nomination. She was such an unbelievably cute dork. I'm of the same opinion about her as most of her crew, who would raise all their limbs, whether it's two or six, for Rosemary being voted as the cutest dork ever.
That said, I can't find a reason why. Can you?
18. CLEVEREST LITTLE HELLION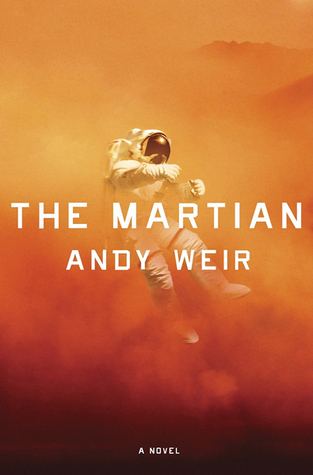 First of all, Cait, I have to ask an important question. What the hell is a hellion? 😀
But onto other matters. I have to nominate the main character in the Martian! I mean, it's one thing to cheat people into doing things for you, but cheating life and a very mean, cold and lifeless planet (plus several explosions) into letting you stay alive? Pfft. Are we really comparing?
19. MOST IN NEED OF A NAP
Gonna be boring and nominate Kady again. But seriously, she even said she suffers insomnia. Not much of a competition here.
20. WANT TO READ MORE ABOUT YOU
I want to read ALL about every single character in this book. But most of them all, I want to read about Sissix! I think she was my favorite character. The way the Andrisks see the world, the way their society works is both just close enough and just far enough from being human to be captivating. I want to know all about this!
So there goes my booktag post! Hope you enjoyed it. Even if it is a bit long, I just wanted to have fun. So tired of writing only reviews! You know what I mean. I'm also sort of tired, so I'm not going to spell-check. Gracefully pardon me if there were typos! 🙂
And who would you nominate? Share your ideas with me through comments and link me to your own posts for this tag (cause I'm pretty sure half the internet has already done this!)
I'm Evelina and I blog about books that made an impression on me. I love middle grade, women's, scifi and some literary too.