I've been so busy in the past few weeks with all my community work (you know what I'm talking about… you're probably in one of the groups!), and this is roughly the way I feel right now: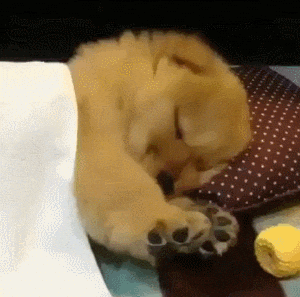 There has also been so much talk about serious, productive posts… That I just want to go out of my way and do something completely backwards! And so I've decided it's time for some lighthearted tag. It so happens, that Amy @ Bursting with Books has conveniently tagged me in a fun one recently! (Thanks, Amy!) And I feel like it's a great tag to do for the new year, cause it's giving all the love back into the community ❤❤❤
Obviously, it's not an easy tag to do either, because I only get like 12 people to shout out! So I'm sorry if I have not mentioned you, picking shoutouts is like picking favorite books? (Read: absolutely and improperly impossible!)
Let me just mention before starting that the ones who are mentioned, are also tagged! So feel free to do this tag, or let it go, whichever way you want it! And a happy new year to you all 🙂
1. A Book Blogger You Really Respect?
Nobody's probably surprised that I'm putting Cait @ PaperFury at the top of the list – to be honest, I was feeling a little bit weird, putting down the same answer as Amy in her tag, but ultimately… Cait is the first blogger who ever influenced me when I started out, it hers was the first blog that stood out, and it's still the only blog whose newsletters I am dutifully signed up for. She really inspires me, because she's become a really successful blogger (and a writer, too!), and it just makes me feel like it's all possible, it's all reachable. Cait's a good book blogger role model! (Stop blushing, Cait. You're just going to have to deal with my respect for you!)
2. A bookish persona that comes across as incredibly smart?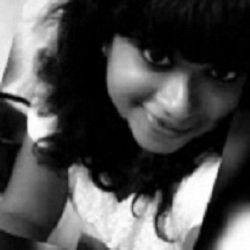 Gayathri @ Elgee Writes is just an incredibly nice and all-round smart person. I always enjoy talking to her and I'm so glad she's there to help out with all my bookish communities. I won't give you clear arguments as to why I think she's smart, but she just comes across that way! Currently, she's working on The Bloggers' Comment Junction which you can still join, I believe!
3. Who would you like to be your bookish sister?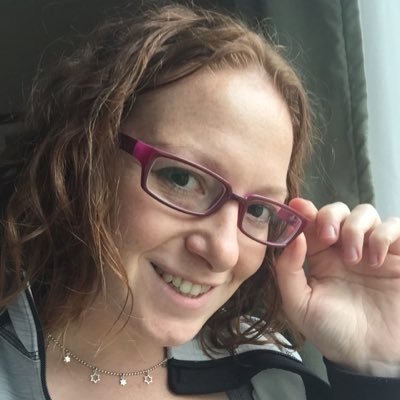 Jackie @ Death By Tsundoku fits the role perfectly! She is my absolute bookish BFF (BBFF??) and we have so much fun together, talking not just about books, but life in general. I really wish she lived somewhere closer to me! She also does wonders for my self-esteem! And we sometimes play messenger scrabble. What else would you want in a bookish sister?
4. Who would you like to be your bookish brother?
Well, see, this isn't quite fair, cause there are just so few guys who blog about books. I basically know like 5 guy book bloggers in total, so choosing from that pool is much different than choosing the bloggish sister! But I must say for me it would be Lashaan @ Bookidote. Not only is he a really cool and friendly person, but our reading tastes overlap quite a lot! (Except for the superhero stuff, man. You get the drill!) Lashaan and Trang @ Bookidote have the coolest blog ever, and actually, both of their tastes really overlap with mine! So if not for Jackie, Trang would be another candidate for my bookish sister-in-reading-tastes 😉
5. Who is the hardest-working social media bookworm?
Lauren @ Northern Plunder is an absolute jewel, and I'm incredibly happy to have met her, because what with the two groups (international bloggers and new bloggers) that I've started up recently, I would never be able to manage if she wasn't around! We tend to think of social media as maybe Twitter and Facebook, but Lauren's strongest side is chats, and she's the Queen of Discord. We sometimes think she owns a time turner, because she participates in maybe 20 chat servers, at least three bookish ones I know of, and how she manages it is a true mystery! But I'm really glad she has agreed to help me out. Lauren, I don't know what I would do without you right now, you are amazing ❤ a true super mermaid woman!
6. Who is your bookish crush?
Hmm. See, the politically correct answer here would be my co-blogger Ebilshrimp, who is also my boyfriend. Although in terms of co-blogging, this is currently the case: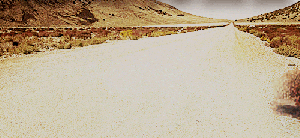 But aside from that, I would say Fanna @ Fanna for Books!
She's just so cool and friendly, her blog looks amazing, and I was recently interviewed by her, and I have to say, she could rock a career in journalism! I was incredibly impressed by her professionalism in preparing the interview questions, looking up my background and even double and triple checking the result with me so it's fine before publication. Fanna, if you worked in my area of expertise and I was looking for people, I'd be hiring you on the spot!
7. What bookworm's party would you like to go to?
Why, this is no question at all! I didn't even have to think for a second. Dragonfly @ Dragonfly's Treasure Chest (ex Our Familiarium) is just so much fun, and not just that – I feel like she'd be able to throw a mean party! She always blogs about her family events, and sometimes I just want to step into the screen and have fun with them all. Plus, I am ABSOLUTELY SURE her party would have the most amazing snacks in the world. I've seen her recipe photos… JUST YES.
8. Which bookworm would you like to take to lunch?
If I may, I'd take out two! Nicole @ Feed Your Fiction Addiction is just such an inspiration, she has the coolest linkups and I am generally interested in her as a person, so a lunch would be the perfect way to get to know her better. I am also going to cheat a bit and take out another bookworm to lunch along with us. That would be Karen @ KissinBlueKaren, because she is really nice and I've always loved talking with her, even if just through the comments. So I'd like to get to know both of these book lovers better!
9. Who would you want to be your bookish best friend?
Well, I must skip this question, unfortunately, cause Jackie is firmly lodged in there both as the bookish sister and the BFF.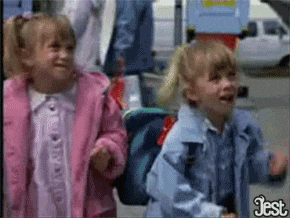 10. Who do you feel is a bookish ingenue?
See, this is one of 'dem SMRT words'. Apparently, it means someone innocent, or basically just someone who does their own thing, isn't affected by others (or at least from how I understand it. Who came up with this question? xD) I would have to say Lia @ Lost in a Story! I feel like she doesn't really bother to conform to the standards of the blogosphere, and instead just does her own thing! Which is precisely why she is popular too. She's also really nice and will never insist on her opinion, but rather explain it very politely. That's something we could all strive to do! Especially because all sorts of scandals take off way too quickly on book Twitter. If we were all like Lia, I feel like no such thing would ever happen.
11. What are two shoutouts for people who really deserve an honorable mention?
I'm going to shout out two people who are always very supportive! Dani @ Perspective of a Writer shares my posts SO often, plus she's just so much fun to talk with, and she's tagged me in countless awesome tags. Meanwhile, Laura @ fuonlyknew writes the BEST EVER comments in the world! Always very positive and they just make me feel so good. You both are awesome!!
Why am I full of this sense of dread that I definitely missed someone??? If I missed you, I'm sorry! I probably didn't want to! You are ALL awesome!!!
I'm Evelina and I blog about books that made an impression on me. I love middle grade, women's, scifi and some literary too.