Check out on Goodreads
Get at Book Depository
★★★★★  5 stars
This book was amazing.
I know it's really weak and shitty of me to start a book review like that, but just… believe me. This book was so stunningly amazing, that I'm not sure I know what more to say about it? The feeling of reading it comes close to what I felt while reading Slaves of the Switchboard of Doom, The Graveyard Book and maybe The Girl Who Circumnavigated Fairyland in a Ship of Her Own Making. It's just such an immensely satisfying middle grade fantasy that you'll never want it to end. And it's written in a very flowing, complete and rich way that while reading, you won't find your mind wandering or asking questions – you'll be fully immersed, like when watching a good movie. Your mind won't really be yours anymore.
What is this book about? Nico, a schoolboy, accidentally gets rid of his sister's favorite toy, and seeing how much of a calamity that turns out to be for her, he decides to get it back at any cost. Omnia, a store not unlike Amazon, sells anything, and I mean literally anything (this is part of the magic of this story!) Nico finds a similar toy, but… he can't seem to be able to buy it. So, he decides to sneak into the warehouse and sort it out. Little does he know what he's signing up for… Little does he know that Omnia is not just a store. Omnia is more like a secret crazy world that has been there all along, but nobody really noticed them for who they really were.
I'm clearly not going to just tell you what happens next. So I'm thinking I'll give you a list of what I loved best about this book! Let's start with that!
1. A Magical Store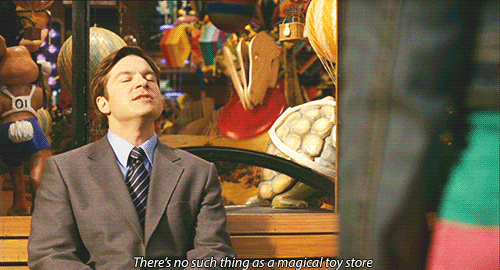 Haven't we all dreamt of a magical store? At least, a magical toy store..? I have sure as hell both read enough books about it and watched enough movies. Although enough is clearly not the right word here. Because it's never enough???
Toy store or not, this one's extremely magic. Other dimensions and aliens magic! Middle ages and Roman helmets magic… And even if toys are not the only thing it sells, we will surely spend some time in the toy department. This is kids adventures we're talking about, after all. All of the little devices, all of the wonderful things they have, make and sell, as well as their incredibly built world, society and rules… All of that was unbelievable to read about. I want to go back!
2. A TARDIS-like Toy Warehouse
Back to toys and all, but hey… A toy warehouse that is… bigger on the inside? Where have we already heard this??? And just how much do we love it?
3. Aliens And Time Travel
Okay, so… Now you're just thinking it's a Doctor Who novel. But it's not! However!!! If you are a Whovian? You're going to love this. It is basically like a long lost episode of Doctor Who, except maybe minus the Doctor, and just the companions, trying to work their way out of things? (In fact, I know the episode you're thinking about. Cause there was an episode like that. I swear to you, it's NOT like that one!! LOL)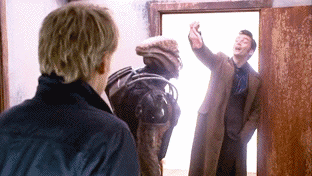 4. Since We're Talking About Multiple Fandoms
Are you noticing something? It's not just a wardrobe store. It's a whole 'nother magical world store/country on an island. That you can't quite leave when you're there. And it's got talking fauns and beavers canary people and these other really cool aliens that I can't remember the name of. Any of you Narnia fans out there? Knock yourselves out.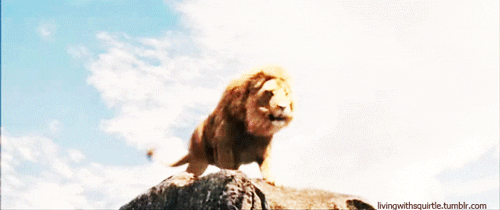 5. Great Writing
It's really needless to say after all that, probably, cause I bet you're already hooked. But as I've mentioned before, it's written beautifully (and it's also translated beautifully!) The story flows without gaps, and since it's a middle grade read, you will probably be done with it in a few hours. However, when you are done, you just feel like you're all empty inside, cause you've clearly not had enough. I wish it was longer! Or that it had sequels! Being immersed in such a cool world is really all I want from books. MOAR BOOKS LIKE THIS ONE, PLEASE!
6. Let's Compare
It's always easier to imagine what is the book going to be like if I give comparisons. I've already mentioned a few books that this one reminded me of. Let me expand the list!
I thank AmazonCrossing for the review copy I received in exchange for my honest review. You can support this blog by buying the book from Book Depository.
Have you read this one? Are you going to check it out, if you haven't?
I'm Evelina and I blog about books that made an impression on me. I love middle grade, women's, scifi and some literary too.