So lately I've been getting sort of tired of my #NewBloggers 101 feature, and all the calendar based properness of my blog. It's just.. it's tiring. Want to know why #NewBloggers is tiring? While I appreciate people helping out and writing guest posts so much, and kudos to the ones who did a wonderful job (you know who you are!), sometimes it can get… a little much. First of all, if it's a group post, it means you'll be juggling conversations for WEEKS. If it's not a group post… It can still be a hassle. For example, right now, I am stuck about one post – a person has left me hanging. It has already been pushed back twice. I don't know if we're even posting it anymore. And even if it goes cleanly – I still have to format and schedule, and.. it's still a lot of work.
So thank you again to all of you who made it super easy for me and sent everything in real quick. But I think I need a break. I hope you don't mind?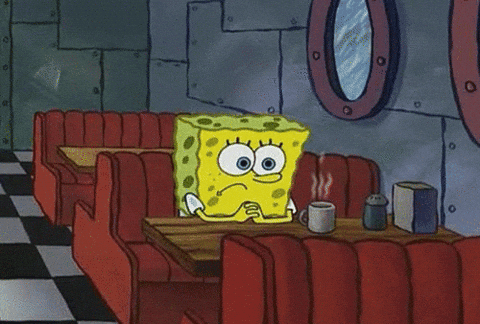 I know some of you have looked forward to the #NewBloggers features a lot, but… I'm tired. And my blog's starting to feel like a chore. So I've started thinking…
Do We Create Too Much Content?
I know someone's already talked about it. There was a post, I think it might have even been Sophia @ Bookwyrming Thoughts, but I don't have the link currently. But my thoughts stray from that idea a little bit… I do believe that some of us (*points at herself*) might just be doing a little too much work. Cause… I know it's fun while it's fun, but if it starts feeling like work..?
And there's another thing to consider.
What If We Wrote Less, But Socialized With Each Other More?
Don't roll your eyes at me! I know creating content is important, but hell… We write all this content, but do we have time to read what others have written? Do we appreciate it? Or are we just running in the consumerist cycle, too fast to notice anything?
One of my good examples here could be Marie @ Drizzle and Hurricane Books. The amount of love she extends to others by blog hopping truly impresses me, and that's why I think it's a good model of blogging. And it's a way to reach out and make it about others rather than making it about yourself.
I'm starting to become bored with writing and not having time to respond to my comments. And with having three different readers and never having any time to read your posts on them. So I've decided, for the upcoming weeks, you might be getting less posts from me. They might be less on schedule, more random. More when I feel like writing them, unless it's a scheduled review. I miss the times when I posted whenever I wanted.
And more than that, I miss visiting you all. What I want to do right now, is remember the blogs I loved. Return to reading what you all have to say. Instead of worrying about my schedules. I hope that won't cause you to forget me. Hopefully you'll see me more at your side this way!
We'll see how this works. What are your thoughts on this?
I'm Evelina and I blog about books that made an impression on me. I love middle grade, women's, scifi and some literary too.