I have waited for a sequel to Creatures of Will and Temper for a year now! I was very excited to be able to read it, and very thankful to both the publisher and Molly Tanzer herself who was so sweet to help me out to procure a review copy as an international reviewer – considering how NetGalley makes us nearly invisible. I enjoyed the book for sure, although my heart still belongs to part one – Creatures of will and Temper – both because of the lighter nature of the book, and the characters involved, who were just more relatable to me personally, as well as of the time period. Despite that, Creatures of Want and Ruin is a great read that I can truly recommend. And now let me give you several reasons for reading it!

Check out on Goodreads
★★★★☆ 4 stars
Ellie fishes by day and bootlegs by night – she's a capable young lady. Even capable of defending herself, if need be. Oh, and need there will be. Because dark and mysterious things are going on in Amityville, and the worst part is that they're to do with hate crimes. There will be a few unwilling heroes and unfortunate events, but peace has got to be restored. And of course… Demons are involved.
Molly Tanzer Writes Strong Females So Well
I love Molly's strong female characters – in the last novel, we had a sword fighting and headstrong independent girl, plus a rebellious and flamboyant younger sister, and this time we have a few girls who are just as strong – a bootlegger street kid who is quite tough and a married archer who finds herself in the wrong society. Those are not all the strong females though! There are male characters, of course, but the driving force of the story lies in the women's hands. Molly succeeds wonderfully in giving young women a voice – and I have to say, not just plain old young women, but diverse young women – queer (even poly!) and straight, rich and poor, black and white. It's truly wonderful.
Molly Tanzer succeeds wonderfully in giving young women a voice - her female characters are diverse and the driving force of the story lies in their hands.
Click To Tweet
And it's not just that these women are diverse, and that's all. These women are also immensely CAPABLE. They are physically strong – one used to take boxing lessons, another is good at archery, the third can defend herself with a crossbow. They are all physically capable and do not set the example of cowering behind a man – they're more likely to defend a man. And that's not all! These women are nearly all, with an exception of one who is wealthy, gainfully employed or even have their own businesses, despite the odds and the oppression. They won't let themselves be put down. they are inspiring.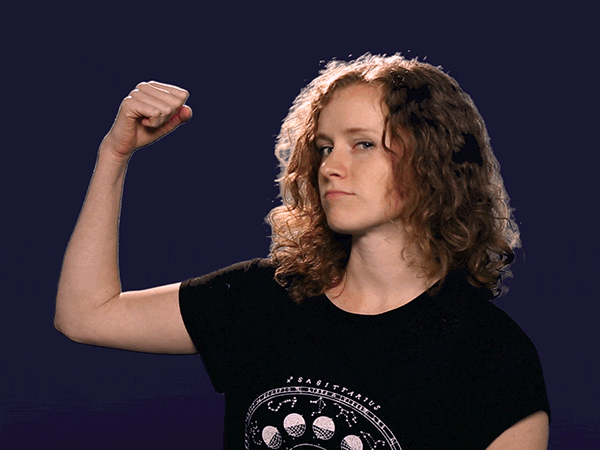 A GIF of a curly girl making the Rosie the Riveter pose of strength with her arm up and nodding her head yes
Relevant Topics: Immigration and Minorities
The main theme in the book focuses on hate crimes and oppression of non-locals, or simply people who have a different heritage. These themes are so important right now, in the current political climates. One of the things that really touched me was how the bigots of Long Island claimed that they wanted to return to the "good old days" when the land was "theirs", because they came first. Except, no – you didn't come first, people. The Indigenous came first. Americans never remember that. I wish that had been touched on in this book – in fact, that would have brought it up to five stars for me. But the racial and national minorities talk still remains very important and I'm really happy that the book was centered around it.
The Book Is Very Dark
I don't know if this is a turn-on or a turn-off for you. Most likely, you will like it being dark! I am at a place in my life right now where I don't enjoy dark and that might have influenced my rating. As I've mentioned before, Creatures of will and Temper had its darkness – demons after all, right? But it was also very whimsical. Creatures of want and Ruin is not. It's dark in a much more serious way, where loss and death are real, and so is the hate. Judging by the book's name, this was the plan! I would say it's executed well, the demons are believably dark and evil, as is their plan.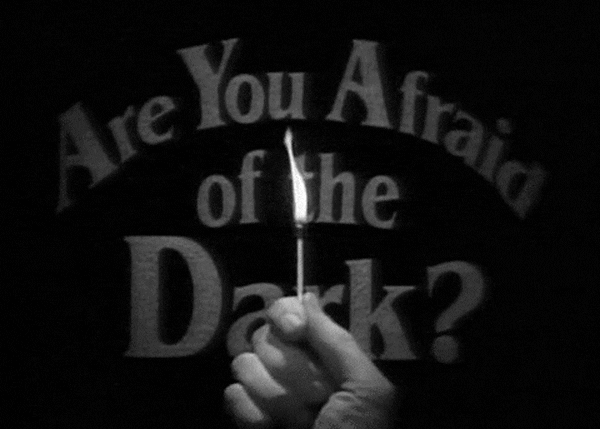 A GIF of a hand (likely Thing from the Addams family) holding a burning match, with the writing at the back saying 'Are you afraid of the dark?'
Connections To The Previous Book
What I liked most of all were the connections to Creatures of Will and Temper! I'm sure there were more of them than I even noticed, as I read the sequel a year later. But we do get to see the demonic entity from the first book, as well as mentions of the "family unit" from it. The lore in this one is much darker than in the previous one, and it's interesting to compare.
But Beware Of The Triggers
Triggers include hate crimes against immigrants, scary visions, murder, assault on women, pet death, death in general.
Overall, I definitely enjoyed it, although it was a little bit hard to get into it at first, because it has quite a lot of characters. Readers of the first book will definitely enjoy Creatures of Want and Ruin, and I must say it can be read as a stand-alone as well – although I definitely recommend reading the first one, because it's simply brilliant! You can find my review of Creatures of Will and Temper here and here's the Goodreads info for the first book:
I thank HMH Books and Molly Tanzer for giving me a free copy of the book in exchange to my honest opinion. Receiving the book for free does not affect my opinion.
Have you read any of the Creatures books? And are you also in love with strong females in fantasy books?
I'm Evelina and I blog about books that made an impression on me. I love middle grade, women's, scifi and some literary too.