Hey all. It's the middle of January and I've already realized my list of books that won't count towards reducing my pre-2o17 TBR is quite big already, so… I'm doing a book haul post! Cause I've never done one, and I want to talk about these awesome books I got… And, do we really need a reason..?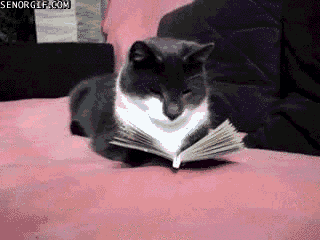 I think I'll be doing monthly or at least bi-monthly book hauls, cause for starters, it helps me keep track of what (and how much) I buy/get/request, and second, well, it's always nice to get your opinion on the books I got! (It's not like I haven't already read all of your reviews before I got those books, don't get me wrong)
So.. here goes!
Total books: 17
Books I got for free: 5
Books I got as review copies (ARC/DRC): 5
Books I won in a giveaway: 1
Books I bought: 6
That's the sum up. Okay, so maybe I do request too much! But hey, I only bought 6 of these, and almost all of them were 1-2$. If anyone of you still hasn't heard of the awesome service eReaderIQ.com which updates you on when your TBR wishlist books go real cheap, you should check it out.
Now! More about each book (linkies on the picture).
The Bear And The Nightingale by Katherine Arden.
You might know that I've already finished this book and the review is coming up next week! It's one of those fairytale retellings (sort of, but not really), based on Russian folklore. The book was really beautiful (including the cover), and most likely my next post will be devoted to it, so you should keep a look out for the upcoming review!
The Girl Who Chased the Moon by Sarah Addison Allen
Bought it on Amazon on a sale. This has been on my TBR for a long time, so to be fair, I'm not even quite sure what's it about! But, looking at the blurb on Goodreads, it seems to be sweet with quite a dash of magic. Sounds like something I'll like. Friends say it's an easy read, maybe a little girly (which I've been going for in the last while). A displaced girl, a magical house – what else could you ask for? Can't wait to read this.
Apocalypse Hill by Matthew Stott
Got this free off Instafreebie. I usually steer clear of freebie sites, but I got Liz Czukas's Throwing My Life Away from that site, so I've been checking it out more lately. The good thing about this one is that it doesn't even ask for a review, or a time span (unline NetGalley, for example), so no strings attached.
This book sounds more of a horror story, maybe even something along the lines of Stephen King and his primordial evils (like It), so maybe one of these days I'll be in the mood for it.
Meeting with My Brother: A Novella by Mun-Yol Yi
I was approved for this one on NetGalley when one of my friends recommended it to me on Goodreads. I'll be checking it out soonish, I hope. I have a few books along these lines now, or at least on my TBR – it's another book about North and South Korea and the escapees, meeting displaced families, etc. Non-fiction, probably an emotionally tough read, I am assuming. Which is why I don't think I'll be in much of a rush to read it.
Critical Failures by Robert Bevan
Got this for free on Amazon, it was on a promotion, and it seems it's going to be nerdy read with a lot of unexpected things going on. Controversial read, judging by the reviews. Think nerds, Dungeons & Dragons and Jumanji. Should be fun.
The Bees by Laline Paull
There was an Amazon promotion, I couldn't pass this book for just a few dollars. Most of my friends have read it and there are tons of reviews, which are all around the board! Which made me even more curious about the story. This is a tale of life in the beehive, told by a personified bee. Some say it isn't very believable, but hey, should it? It's bees. So I'm very curious.
Coming Clean by Kimberly Rae Miller
A few dollars on Amazon, had this on my TBR for about a year. It's a memoir about living in a house of hoarders and dealing with it emotionally, growing up and still loving your parents, although they have big problems. Hoarding is a very interesting psychological phenomenon, so this would be the main reason I'm interested in this book. Plus, I'm sort of a book hoarder myself, as you can see by this post… >_>
The Course of Love by Alain de Botton
This is the moment when I jump and clap, cause these are the first months when publishers ike Penguin actually started approving me!!! They didn't before I had a blog, and before I had at least some content on it. So woohoo!
As for the book, it's a story of a couple during its 'various seasons of love', from the beginning to the end, all hardships and everything. Very curious about this one. It has plenty of good friend reviews as well, so I'm doubly looking forward to it.
Children of the Different by S.C. Flynn
Won this in a giveaway by the Goodreads Apocalypse Whenever group. It's a dystopian novel (with a beautiful cover, might I add) about children of survivors who have special powers and also travel a trance-like otherwordly state and fight for their lives there. Also, it's set in Australia! Very intriguing.
An Invisible Thread by Laura Schroff
This is a book based on a real story of how the author met a boy living on the streets and did something different – invited him for a lunch on her and so followed through his adolescence into his grown-up life as his friend. The young man did end up breaking the cycle of his poverty. This is said to be a touching story, albeit could be written better. But I've decided to disregard that, as the story itself, especially being a real one, did draw my attention.
Our Short History by Lauren Grodstein
Another one of my recent NetGalley ARC grabs. Should be a touching story – a woman who raised her child alone because the father wasn't man enough to have a baby in his plans, is now dying, and has thus decided to let the ex know that he has a son, after all. To her surprise, the man is ecstatic to find it out after six years and would be glad to meet the child. The woman has to approach her feelings of dying and letting the father into her child's life, giving up her child, basically, because that is the best and the only way.
In Praise of the Bees by Kristin Gleeson
I swear, it is purely a coincidence that two books with "The Bees" in the title ended up in my book haul! But they were both on huge discount on Amazon. But, differently to The Bees, this one was on my TBR as well.
This is a story about a woman in the middle ages, beaten and suffering amnesia, trying to find out who she is. A literary novel with complex female characters and dealing with prejudice against women, and generally women's life in the middle ages. A serious read.
Beside the Music by B.J. Knapp
Got this on Story Cartel, a site that deals review copies for free, but has less strict rules about actually posting your review (unlike NetGalley). However, it usually only deals really indie and really small books.
This one is about a woman who lets her favorite band camp out on her back lawn and basically hijack her life, forcing her to let go of her responsibilities and turning into a hippie despite having a family. We will learn if it's a good thing.
Assassin's Apprentice by Robin Hobb
Quite a classical fantasy story that has been around for slighly more than two decades, drawn to my attention after I read Rinn's post (thanks, Rinn!). If you follow my Twitter, you might have seen that this is a particular project – me reading this with my boyfriend, aloud to each other on the evenings. However, this past week has been hijacked by AGDQ 2017, a games speedrunning charity marathon (which by the way raised over $2 million for the Prevent Cancer organisation in the course of a week!), which is an event we watch with my boyfriend twice a year (and it's great, if you're at all into games, you should check it out). So the evenings have been busy, but I suppose we'll continue reading this next week. All in all, probably a slow read, since reading to each other can take a while.
The Increasingly Transparent Girl by Matthew Stott
The name really tells it all! I got this from Instafreebie as well, it should be an interesting little story. Short too – only something around 100 pages. An evening read. It should still be available on Instafreebie, if you want it. It's the third in the series, but apparently all stories are standalone, and they say when you've read one, you'll want to read the whole series. Sure hope so!
Lightspeed Magazine, August 2012 – free sample edition
I've been curious about the Lightspeed Magazine for a few months now, they always have great scifi stories on their website, so I figure their actual content is probably even better. This is a free edition, accessible on Amazon for free as a sample (not just a piece of it, but the whole thing). Plus, I've never seen any scifi magazine, really, so I'm doubly curious. The Lightspeed Magazine is accessible through Amazon Kindle as a monthly thing, several dollars per issue. Don't know if it will work very well on the Kindle, but we will see.
The Enchanted April by Elizabeth von Arnim
This is public domain, so it's accessible easily via Project Gutenberg. It's a story of four women of the time (1920's) running away from their problems and staying in a small Italian castle. What else could you want? Apparently, after this book came out, people flocked to Italy, seeking the same kind of experiences. Truly enchanting, and I really do want to check it out.
---
So that's my book haul of January! Have you read any of these books? Or are you curious about any? Share in the comments!
I'm Evelina and I blog about books that made an impression on me. I love middle grade, women's, scifi and some literary too.