Check out on Goodreads
Get at Book Depository
★★★★☆  4 stars
This book was great. It's just one of those cozy, sweet girlish reads that you want to grab when you're curled up on your sofa, holding a warm cocoa mug and trying to let the fluffy feeling warm up your heart. (I mean, just look at that adorable cover.)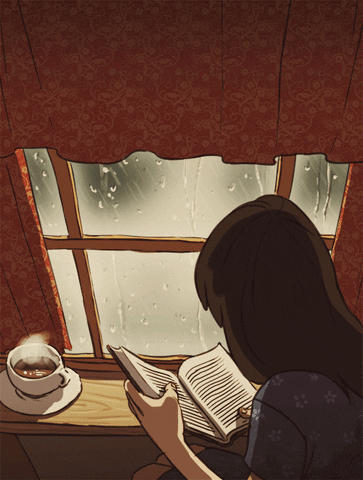 I rarely do those kinds of reads. Oh nooo, Evelina likes to stick to the dark, the weird, the disturbing, sometimes the even the baffling literary. Or at the very least, a backstabbing fantasy or sci-fi. But you know, maybe I should do this more often? Because books like this make your life more bearable, instead of plunging your further into the abyss? I know you'll understand. Us bookworms are among the worst masochists there are, really. (If you're in doubt, just remember Illuminae, Gemina, Red Rising or maybe They Both Die At The End.)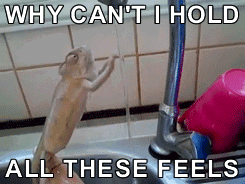 So what is The Thousand Tiny Miracles of Living Twice about? Irene Nylander, a middle-age Finnish woman, has quite a few problems. Aside being unhappy with her body and constantly turning to comfort food, being ignored by her best (or rather, only) friend, bullied by her elderly mother-in-law and altogether ignored by her husband, her biggest problem still is that she's given up on challenges, passions and mostly just the whole of life. A painful event plunges Irene into a state where she profoundly wants to just die and nothing more. And she puts herself in danger.
Enter Aaron, the prankster angel! This is where it gets fun. Although Aaron really does want to help, he's like Dobby, right?
Aaron is such a fun character. Without him, this story would have never come to be! He comes up with a great solution. Which is? To swap the bodies of Irene and a celebrity movie star! Badum tsss. Hilarity ensues.
I don't really need to tell you more about the book. This is the part where you read it! But the thing is.. It's not just a funny or cozy book. What I loved about it the most is how many different social problems it at least touches upon, if it doesn't simply go into them. I loved the way the refugee problem was shown, although it seems unrelated to the premise – it is still dealt with. Poverty versus having privilege as well! But it's not just that. Respect to one another, not taking a person and their efforts or love for granted, never judging, always trying to understand. Not keeping any animosity. Not bottling it in. It's not every day that you'll be reading something that could be categorized as chick-lit, and yet explore deep values. I feel like essentially this book is trying to make the world a better place.
Aside from that, the book is just… well-written. You won't struggle while reading it, or connecting with the characters. All the characters are so likeable as well! Even the prissy movie star – you will love her! And you'll feel like the lessons life both Irene and Mimi (the starlet) learn are something so touchable that it might benefit you too. In fact, I think this is what makes the book so satisfying – it's just so close to home, while being as far away from it as possible (wait… Does that make sense..?)
I thank Katarina West for providing me with a review copy in exchange to my honest opinion. I know for sure that I'll want to read the sequel to this! I'm super curious about what happens to Irene, Mimi and Aaron. And if you want a second opinion on this book – I got interested in it after reading Joy's review – she also loved it! So you can go check that one out too.
You support my blog by buying the book from Book Depository.
And… Last, but not least – Bookstagram for The Thousand Tiny Miracles!
Do you often read cozy books like that? And will you consider reading The Thousand Tiny Miracles?
I'm Evelina and I blog about books that made an impression on me. I love middle grade, women's, scifi and some literary too.