If you're looking for a slightly different and more lighthearted scifi to relax with, Doorways in the Sand is for you. I mean, you could probably tell that from the cover anyway. Doorways in the Sand is actually no newcomer – first released in 1976, it was nominated for the Hugo, Nebula and Locus awards. This year, we are seeing Farrago bring this witty classic back for a new incarnation!
5 Reasons To Read Doorways in the Sand

Check out on Goodreads
Get at Book Depository
★★★★☆ 4 stars
Fred Cassidy is actually quite happy with his life, thank you very much. He has very actively been trying NOT TO graduate his university for the past god knows how many years – simply because his previously cryogenated uncle has provided a trust fund for him, so long as he's a student. But one day… He is basically bullied into graduating by outside circumstances, and furthermore, forced into quite a funny affair, involving an ancient intergalactic artefact and a lot of angry aliens and humans trying to find it. This isn't your traditional sci-fi and you know it. I mean, just look at that cover.

We Are Talking Assassin's Creed + Scifi Here
The main character climbs buildings to relax. You could find him on the roof of a university campus building on a quiet evening any day. In fact, the campus has even come up with specific rules regarding this, because of him. I don't know about you, but it only makes me think of this: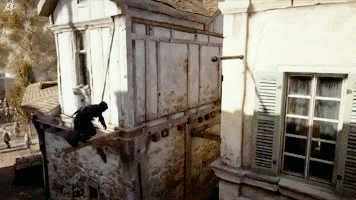 Oh My Gosh, The Aliens!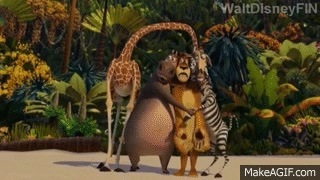 They are so refreshing! The aliens dress up as a wombat, a kangaroo and a donkey – TO BLEND IN. It was so bizarre (and bizarrely amazing!) that it just… worked. Basically, you've got talking and smoking kangaroos. And they say things like "on the other paw". It's pretty hilarious!
The Villain… In Style
So I was very partial to the villain. I will not give major spoilers… let's just say all aliens follow the same style in this book. Only, you know, more in style.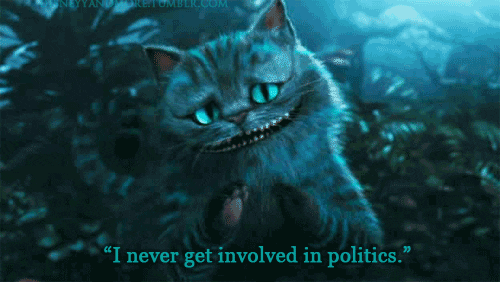 It's Very Witty And Lighthearted
If you're tired of serious spacey sci-fi, then Doorways in the Sand is the right book for you. You won't find seriousness here. I thought we were already clear about this when I told you about the roof-climbing protag and the kangaroo aliens!!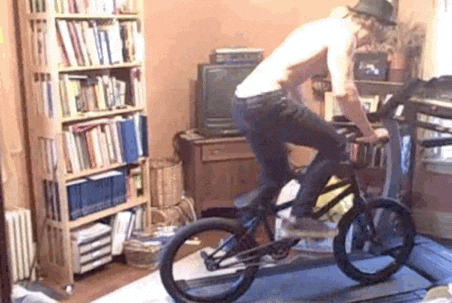 You'll Never Expect To Go Where It's Taking You
I mean, that's all I should really say. Anything else would be a spoiler. So just take the trip yourself.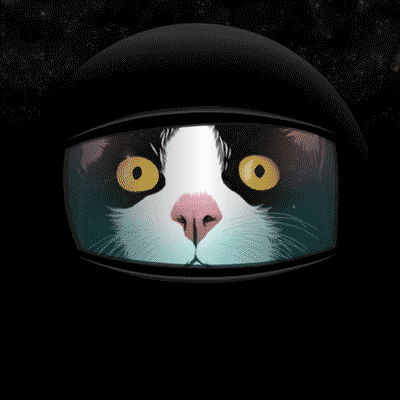 Other Books You Might Like
It seems, I never fail to recommend Way Station, whenever scifi is involved, do I? It's just that good. But in connection to Doorways in the Sand, it shares a similar topic of a missing/discovered intergalactic artefact that causes a lot of interesting things to happen. I also never seem to fail to recommend Slaves of the Switchboard of Doom – which is definitely one of my favorite scifis ever. What it shares with Doorways in the Sand is its wittiness and lighthearted manner. And of course, if it's wittiness we seek, we must not forget The Hitchhikers Guide to the Galaxy.
I thank Farrago for giving me a copy of the book in exchange to my honest opinion. You can buy the book here at Book Depository and buying using this link supports the blog.
Have you read Doorways in the Sand? And would you be able to keep a straight face, if you had a kangaroo trying to talk to you about physics, and a donkey following you around to shield you from unwanted telepathic encounters? …Didn't think so.
I'm Evelina and I blog about books that made an impression on me. I love middle grade, women's, scifi and some literary too.