Check out on Goodreads
Get at Book Depository
★★★☆☆  3 stars
So this is awkward. You start a book that everyone knows so very well. The book is also written on this immensely important topic – rather, several of them. And as you trawl and trawl through it, you only come to realize that it's murdering you with how uninteresting it is to you.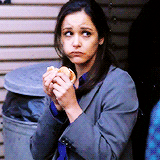 Suuuure don't feel good. Hey, I've actually written a whole post about how to deal with this situation. So now I'll be following my own advice and still sharing this review with all of you. Hope you won't judge too harshly 😅
So basically, let's get down to the facts. What is true:
this is an important book for black people's history and culture
it's a well-known book and it does deserve it and should be well-known
it deals with important subjects, and not only related to race
But then… What is also true:
I did not know it was a memoir??

(FAIL! So #judgeme. I like going into a book without spoiling it for myself ;D)

I… simply did not enjoy it.

(Don't hit me please!!!)
I won't argue with the fact that this book deals with a lot of important things. It's not that the it wasn't good – it just wasn't for me. And it's not the topic matter I didn't like – somehow, it was the writing. I know that a lot of people really love Maya Angelou's writing, but for some reason all it did for me was making me distracted. Getting through the book felt like a chore! I was baffled, because usually when it comes to topics like these, I gobble the book up.
So here's the dilemma: it wouldn't be right to rate such an important book low. But then again, it would be awful to rate it high because it was simply work for me to read it.
I AM CONFUZZLED.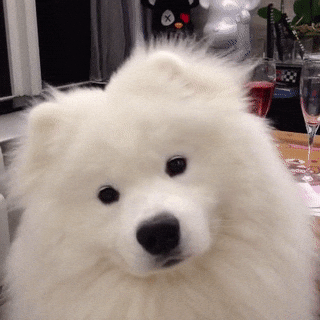 So I've decided on three stars, and I will assume it's same for me to say that Maya Angelou's writing is just not for me. Still three, because the subject matter was definitely interesting, and I absolutely love reading about black history, and the inequality, about women's struggles. Maya's life impresses me, who she became, what she did – and I'd love to know what happens next! But… I just don't see myself reading another 5 books, working through them the way I had to plow through this one.
So… is there a movie yet? 😀 (totally #guilty for asking.)
Even if I did not like it, you still might! You support this blog by buying this book from Book Depository using this link ❤
Have you read this book, or anything else by Maya Angelou? What were your impressions?
I'm Evelina and I try to blog about books that matter, with a bit of fun there too! Disability and equality will be topics you see a lot, but there's also a lot of scifi, fantasy and… GIFs. I'm also the proud founder of #ARCsAnonymous.