Good news – my blog has been fixed! Now you should finally be able to see me in the WordPress reader. I am so glad… And of course, I want to thank all of those amazing people who have patted my back and supported me by retweeting my posts and making them more easily discovered. I can tell you that my views barely went down after you guys started sharing! Seriously, thank you so much <3
And now also a little bit about next week. I will be traveling for a few days! Which is why next week is the first time I will not be posting a Sunday post, ever since I started doing them. Gasp! I know. So I'm giving you a line up of two weeks' posts this time. And hopefully I'll catch my wifi once or twice so I can tweet or instagram something for you all. I'm going to Estonia! *jumps excitedly* it's a choir trip, so it will be physically hard and not all that relaxing, but I'm hoping for some good memories!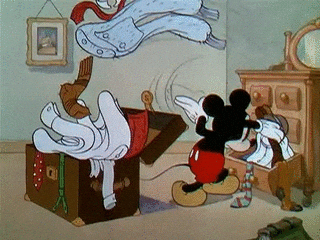 ~ We Need To Talk About Some Books I'm Reading ~
Next week I'll be posting a review for this one, BUT SERIOUSLY. I had SUCH a bookish hangover after finishing The Calculating Stars! I really hope I can score the sequel. I can't wait to read more about these totally kickass 50's ladies who fly planes and do highest level maths. Please check out my review! It comes out on the 27th, Wednesday. That book was awesome!
~ Last Week On The Blog ~
Last week I had a review of The Freeze-Frame Revolution, a really smart scifi that I enjoyed immensely! Very recommended. And we also had the second edition of the #NewBloggersWelcome! It was very exciting. Go say hi to the newcomers:
~ Coming Up Next Week and the Week After That~
So like I said, since I'll be away, this is my two week line up! But I've got some really really interesting things, don't you worry. First of all, we start next week with something REALLY cool – a Q&A with Cait @ Paperfury! I have asked her several questions about her life and of course, her book, A Thousand Perfect Notes. So please do check it out! After that, I have a really… um, controversial review, I could say. It's about a book that was problematic, but also kind of really interesting – and I'm willing to let some of it slide cause it was actually written in Victorian times. So you might want to check out my review of A Victorian dime novel, A Wife in Name Only, when it comes out on Friday, June 22nd. Then, on the 25th, I will be participating in the Harry Potter anniversary event by Margaret @ Weird Zeal, and with a slightly controversial topic as well! I'll be discussing why I think Ron Weasley is actually kind of a dick! So I'll want to hear ALL of your opinions. Then on the 27th, I have the review for The Calculating Stars which I ABSOLUTELY LOVED and you need to read that book! And on the 29th, as per usual for the end of the month, we have our typical State of the ARC which you can all join and link up! So plan ahead. And see you in two weeks!
~ Little Book Haul ~
Remember those small hauls I've been doing? Well, I actually failed this week. I finally hauled some books 😀 some of those were actually from the same cycle as The Freez-Frame Revolution and they are free on the author's site! However, I couldn't leave without donating the author some money. He writes just too damn well for me to take them for free!! You can grab them here, by the way. And the rest are just some review copies that I was invited to read and simply couldn't pass up. And of course… A Darker Shade of Magic. How could I resist? #noregrets
~ In The Bookish Community ~
Chloe @ Books and Dragons talks about why she doesn't separate her blog life and her personal life
Kaleena @ Reader Voratious has two treats for us: an Edelweiss guide and a guide about RSS readers and how to use one
Sim @ Flipping Through the Pages talks about the ten things your blog needs if you're a new blogger
Vicky @ Vicky Who Reads talks about the crushing privilege in publishing
So how has your week been? And what are you reading? What did you haul?
As usual, I'm linking up with the Sunday post meme at Kimba's book blog and Stacking The Shelves over at Tynga's Reviews.
I'm Evelina and I blog about books that made an impression on me. I love middle grade, women's, scifi and some literary too.