So I've had a touuuuuugh week. After the horrors of last Sunday's failed https installation and my blog going offline for a while and refusing to give me any peace of mind, I have had a really tough week. Both mentally and health-wise – is it any secret that stress leads you to health troubles? But I seem to have been able to mostly get back on track. Been really busy as well, both with our family's Etsy shop, as well as just work and all other stuff. The week just flew by meanwhile!
Just one of my latest photos for the shop
I have a funny story to tell though. I have this really tough client at work, he's so mean that I actually told my people I won't be working with him anymore and they can just charge me the hours I worked for him and we'll call it a day. Of course, my company's nice, so nothing of that sort ever happened, they just switched it the project to another person (and now I feel like I owe that person an indescribably big quantity of beers). It's seriously such a toxic client, you couldn't imagine. But that's not the story! The actual story is kind of funny. So basically, anything that could possibly go wrong with this client – it just does. I've never had SO MANY problems come up, and not just because he's a douche. Technical problems too. It's almost like the thing they say about "if you're putting bad energies into it it won't work" is actually true with this guy and anything related to him. Actually, he's so mean, I've nicknamed him Mr. Dickface in our private conversations. So this week, we found out that we can't run his ads, because his website is infected with malware (for all his bitching that we're unprofessional, now look who's talking.) And so I got the support team look into it, and lo and behold – his website is infected with something that keeps putting, errr, male stamina pill links on his site. I just thought that it was immensely fitting to the name I gave him. I could not stop laughing yesterday, I swear. Mr. Dickface has tr*sted p*lls all over his website. Couldn't be better. (I'm using the asterisks to avoid spam commenters finding my blog…)
So yep. That's the story. That's about it for my week. That's the highlight xD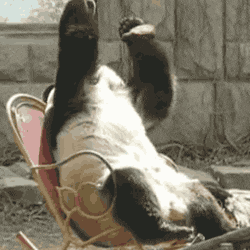 ~ We Need To Talk About Some Books I'm Reading ~
I've started a really cool book last week. Not gonna blurb it to you, go see it on Goodreads – but it's this tale set in Japan, and it's got some magical realism, or just connections to paranormal folklore. It's really cool! I'm about halway through, and so far, it's very original, not cliched at all (something you're always weary of when you're reading Western-written books set in Asia!) and just really engaging. I would love to see some opinions from Asian (particularly Japanese) book reviewers for this one – if any of you want it, I'm sure I could get you in contact with the author.
~ Last Week On The Blog ~
Last week I posted two reviews – Vicious by V.E. Schwab and a companion review for Real Life Super Heroes – both books you should really consider reading! Also, on Friday, we returned to a #NewBloggers 101 post about a bookish social network called Litsy and why you should join it.
~ Coming Up Next Week~
Next week we will have an angry review of a popular series that didn't bother to include any women or PoC (The Strain series) that I was immensely pissed off at for being stupid about this and actually, many other things. So you might even enjoy that review. I struggled to finish the series JUST SO I could write that review. You know what that means 😀 also, we will have State of the ARC #10, and on June 1st, we'll have a blog tour stop for No Fourth River – an ode to domestic abuse survivors, a real story you really should read.
~ Little Book Haul ~
It seems I really have this under control! I hauled no books this week at all!!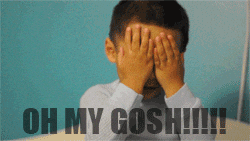 ~ In The Bookish Community ~
So how has your week been? And what are you reading? What did you haul?
As usual, I'm linking up with the Sunday post meme at Kimba's book blog and Stacking The Shelves over at Tynga's Reviews.
I'm Evelina and I blog about books that made an impression on me. I love middle grade, women's, scifi and some literary too.