It's one of those weeks again when I'm struggling to even come up with what I was up to! All I know is that I finally wound down from a little too much working and picked up a slower rhythm. Which is great! I am finally feeling a little bit more like a human being. The weather is still freezing, and anyway, where did the spring go? Anyhow, more about this week:
funny HAHA but I think I might have actually hurt my knee with all that VRing…. it really hurts 😭
I mean, it would be K, but I went in for another SUPER SHORT round of the space pirates and now it hurts
but hey, on the bright side, I topped my high score AGAIN

(13k now…)

boyfriend tried playing. Got to 3k. I am so killing it.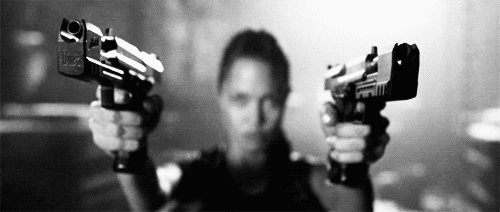 he also says that I am a beast at that game and I really shouldn't be THIS happy about it.
YES, I am proud of the fact that I can kick alien droid ass. So maybe I won't survive a zombie apocalypse, but I might be able to handle the drones!
and guess what. I ONLY HAULED ONE BOOK AGAIN!
And since the sun was out today, I did a tiny Instagram shoot – to show you the print ARCs that I have, because I want to challenge myself to read them this month and finally come clear with my responsibilities! Here it is:
So before we go cook that lovely lasagna and retire for the night, I am going to tell you more about what I've been reading this week and what's on the blog!
~ We Need To Talk About Some Books I'm Reading ~
Feathered Serpent, Dark Heart of Sky is actually coming out really soon, and I am *slightly* late in reading it, shame on me – but it's so good! Despite being bloody, gory and terrifying, the Mesoamerican cultures (talking of Aztecs, Toltecs, Mayans etc. here) were AMAZING, quite advanced, and very, VERY rich cultures, so I am very excited to be reading this full mythology! What sets this book apart from other myths and stories is that it's written very, very readably, and it also tells a mesh of all of the myths (because it's not just one culture, remember), basically up from the day the world was created – and how these people believed it went up from there. What is incredibly interesting is that they too had giants, they too had a flood – I will never stop wondering about the origins of myths of various cultures that are seemingly so far apart, but claim the same things. Anyway, for anyone who is interested in mythology – and rarer mythology, at that – definitely give this one a go. Comes out in April!
~ Last Week On The Blog ~
Last week we had a review for one of my surefire favorites of the year, All Systems Red by Martha Wells. I recommend this book wholeheartedly! Then we also had a review for The Feed, a solid enough dystopian book which I liked, but couldn't say I loved. And lastly, skipping this week's #NewBloggers post, I wrote about how my people saved their own language by smuggling books when they were forbidden. I haven't replied the comments yet, but it seems everyone was pretty excited to learn of this phenomenon!
~ Coming Up Next Week~
Next week, I have a very, very recommended review of Have Dog, Will Travel – a touching account of how a guide dog can change a blind person's life. If you love dogs, this is the book for you. Then on, I think you have already heard be rave about The Zanna Function – so of course I will advise you to come back and read my full thoughts on Wednesday! And last but so very not least, we have a guest post by Jen @ Star-crossed Book Blog and Ivy @ Ivyclad Ideas who will be telling us more about Goodreads – shelves, profiles, customizing and whatnot! Tune in to find out more.
~ Little Book Haul ~
Guess what. I can't believe it myself! Second week that I've hauled just ONE book! Miracles. Such as that never happen. Ever. Wow. I might have a chance at my TBR! Sarah & Katy and the Book of Blank was kindle recommended by Lilyn @ Scifi&Scary, who then went a step further and procured me the book! Thank you again!! As you can plainly see, she doesn't JUST read scary things 😉 although I don't know, reading it currently, parts of this would have been scary to me as a kid for sure!
~ In The Bookish Community ~
Marta @ The Cursed Books talks about why we need more 'unlikable' heroines
Aditi @ Dreamy Reads will make you all laugh with how scenarios from books would REALLY go down, if it actually happened in real life
So how has your week been? And what are you reading? What did you haul?
As usual, I'm linking up with the Sunday post meme at Kimba's book blog and Stacking The Shelves over at Tynga's Reviews.
I'm Evelina and I blog about books that made an impression on me. I love middle grade, women's, scifi and some literary too.