I have had so many tags on the blog lately! A lot people are negative about tags, and you know what? I don't know why. Aren't they fun? Aren't they easier to relate to? And aside from all that – don't they show you how much your friends appreciate you, when they keep tagging? Exactly. Which is why I love tags.
(This probably means that after you read this, I will wake up being tagged in 15 new ones tomorrow, won't I.)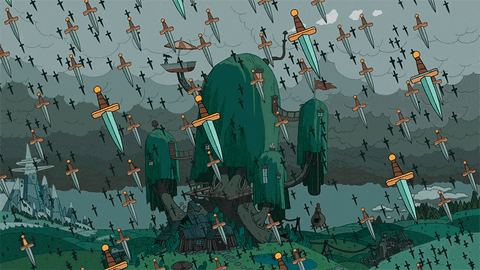 (Oh well. AS LONG AS YOU LOVE ME.)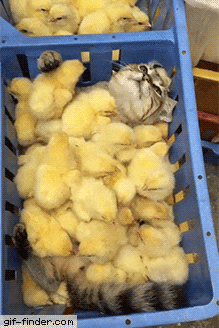 So I'm actually putting these three Liebster's into one! I need to thank these three lovely girls for tagging me: Haniya @ The Voracious Bookling, Danielle @ The Introverted Booknerd and Taylor @ Taylor Is Reading! I hope you don't mind that I'm bunching your questions up and making this into a sort of interview! I hope it will be even more fun that way, especially since some of the questions repeat!
1. How how have I been blogging? What got you into it and why?
All three of my lovely hosts are asking this question. Well, my blogging journey started out in October 2016! So, as you can see, it's not a very old blog yet. Going to reach but a year soon!
What got me into blogging is… partly a fluke, partly intent. I signed up to NetGalley ages ago, back in 2014 – when I won a giveaway and that's how they wanted to send the book to me. I didn't end up reading it till 2016… When I actually got back into it and realized what NetGalley is all about. Then I read this wonderful book about Down's syndrome and wrote a review, and it gathered an unheard of amount of likes for that time for me (14, LOL), which is what got me into thinking that I want to write more reviews. I started writing more on Goodreads, and soon it became apparent that I will want a blog. So I started building up my Twitter and slowly planning out my blog. That took about 4 months, and here we are – my blog sees the light of day in October 2016!
(I am still struggling under the load of my first ever NetGalley spree of 2016. Would you believe not even half of those books have been read yet..?)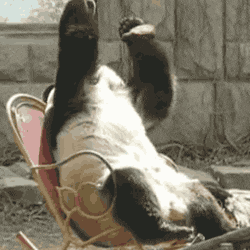 2. What was your first blog post about?
It's actually quite funny, but my first real blog post was about how suddenly now that I've got a blog, I don't have time to read 😀 it was called The more you #blog, the less you #book, or how the time you spend blogging is its own Ouroboros (read it! And tell me if I've changed! xD)
But I'm lying. That's actually my second post. My first one was about how I'm failing my self-imposed 11 book month plan. The second post is simply my first favorite post.
3. Favorite authors, and why?
That's a really tough one. It's just as hard as picking a favorite book! I do, however, read a lot of Catherine Valente, and Neil Gaiman. They write stunning fantasy, or reality with fantastic elements! I used to read loads of Stephen King as well, do I need to explain why he's The King? I have to say, there's a special place in my heart for the scifi author Liu Cixin as well (you'll understand when you read the Three Body Problem). Out of Lithuanian authors, it would be Ieva Simonaitytė, so I'll give her a cameo here, although you don't know her and she's long gone already. Since reading her memoir, I feel like I have a special bond with her and her life.
4. Favorite standalone, favorite series?
I suppose it would be Deathless for favorite standalone (although it is bound to be a series eventually). As for favorite series – definitely the Remembrance of Earth's Past (the series Three Body Problem comes from). Deathless is just such an amazing fairytale retelling/rethinking that I can't ever fail to recommend it, and Remembrance of Earth's Past is just some of the smartest, twistiest, boldest scifi I've ever read.
5. When did you start enjoying reading?
Actually, it was quite early. I knew my letters as early as 4 years old, so I was reading by 5 for sure, maybe even earlier, if you take into account how young children's books are. I was bored by the time we were being taught our letters at age 7. I also often raided the school library.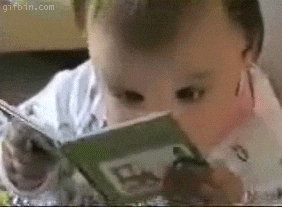 6. Was there ever a time you didn't like reading?
A strong NO to that one. Although there was a time when I wasn't reading. That was because I was busy with schoolwork (so mostly when I was 12-20 years old). I also got into learning languages (and got to where I could speak 7) and drew my own manga. But once I got into university and ironically got more time (I heard the opposite happens to many people), I signed up for my local library and got back into read. Never stopped since. Best decision ever.
7. Do you also write? Do you plan to go into, or are already in the book industry in some way besides blogging? Your blogging goals?
No, I only blog. I don't see myself as a writer at all, because I don't feel like I've got stories to tell. I'm absolutely happy just blogging, and I see myself blogging for a long time and hopefully gaining a big and steady following. I want to keep doing this. Other than that – no, I'm not in the book world at all. I do internet marketing for work.
8. If you were going to be a character in somebody's book, who would you want to write it?
Kicking question, Danielle! Love it! Actually, I'll go with Catherine Valente with that one. She writes spunky and powerful females.
9. How long would you survive the zombie apocalypse. Justify your answer.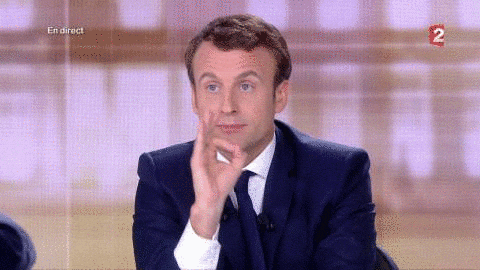 I suppose you understand that I mean absolutely zero minutes by this. I am a sickly creature which fails to function two or three days a week even without the apocalypse going on outside. I would stand no chance!
10. Deep ocean or outer space?
11. Library books or owned copies?
I used to love library books before I blogged, but now I just can't do that anymore. That's because I am international, and sadly, no new books can be found in our libraries. That's also taking into account the time that they first need to be translated, and then published, as local libraries stock very few English books. So I have no other way but to buy Kindle copies. And then, of course, there are all the eARCs!
That would also answer Haniya's question about whether I've been to a blogger event or book signing. Of course not. Not until I obtain a teleport! 😀
12. If you could be any super hero, who would you be and why?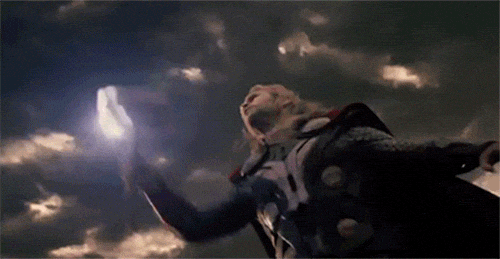 BECAUSE #LIGHTNING.
13. Name a book that made an impact on your life, and why?
Hands down – The Radium Girls. It was just such a strong story that I could not help but champion. It has been one of my biggest reviews and I also interviewed the author. It has been a big milestone for my blog, and I also have the signed copy, which is my first signed copy ever!
14. When do you find the time to blog?
All the time! Blogging is a lifestyle. In a way, it's a second job. I work from home and I control my own hours, so I will write and schedule my posts whenever I have some time free from my paid work, which is usually in the evenings. I also write a weekly recap every Sunday.
Often my boyfriend or mom will say, it's dark out, you're still blogging??
15. Your Hogwarts house?
16. What kind of diverse characters do you want to see in novels?
All of them! Although, at the same time I'd like to not be excluded. The reality in my country is everyone's white. We just historically don't have anyone else here. Nobody came to live here! And we certainly never brought people illegally to work our dirty tasks (*smirks at some countries*) Your Western political and social problems to not make my existence and life invalid! Nor should I be blamed for what other cultures did, which mine did not do – although we also happen to be white. The problem is, sometimes we expect everything to be so diverse, that some of us might start feeling not diverse enough. That's not the point of diversity. The point is to make it okay to be yourself.
That said, I would love to see some naturally curly girls. The hating on the curls has to stop. And that must extend to white girls as well.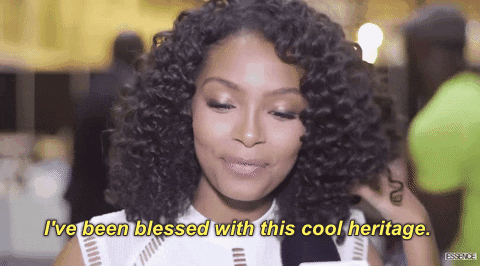 17. Your favourite book to movie adaptation? What is your least favorite book?
The #Bookworm is strong in me, which generally means, I just don't watch movies. Almost at all. As for least favorite book – why would I waste my time thinking of things I don't like? 🙂
18. What to you love the most: Instagram or Twitter? Your views on Instagram's algorithm?
Hands down – Twitter. I'm not good with photos, and I only have my Kindle. Taking pics of the same object is kind of boring 😂 that would also be a reason I don't care about the IG algorithm, nor do I know much about it. I use IG very sporadically to share quotes, mostly.
19. Favorite place to read?
20. What attracts you the most: the book cover or the synopsis?
I know what I can read and what I like reading, so the final vote will always go to the description. But…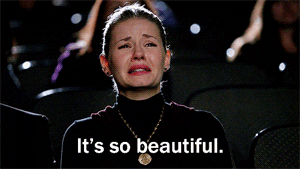 21. Something that you want to confess to publishers or authors?
Not to confess, in particular. Just inform. Things would be a lot easier for the eARC blogger if you guys PUT COVERS ON YOUR KINDLE ARCS. You don't even know the pains I have to go through trying to get a cover to appear on my Kindle to Bookstagram it. Also, it couldn't hurt if you all dropped a Twitter handle on the proof somewhere. Because you guys have a bazillion imprints and we don't always know which one this particular book belongs to. Searching for it wastes so much of our time. Nevermind the covers, THIS is really such an easy thing to do for you.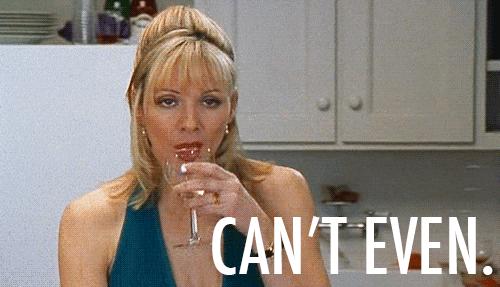 That said, I will never stop appreciating the fact that I'm greatly thankful that you actually give me free books 💗
22. Your favorite bloggers?
Oh, come now! Let's not start picking favorites! Because I'll forget someone and someone will be sad. For the ones I love most – you know who you are! Instead, let me tag some of you!
Marta @ The Somewhere Library
Elise @ The Roaming Reader
Jackie @ Bookworm Café
Bea @ When Curiosity Killed The Cat

Thank the person who nominated you.
Answer the 11 questions they gave you.
Nominate 11 blogs (okay, so I'm bending

that

rule)
Give them 11 questions to answer.
My questions.
What got you into blogging? Tell me the backstory!
How long have you been blogging now?
Your life before blogging and after – differences?
What are your favorite genres and why?
Recommend three books – one for three different genres you like.
Do you read non-fiction? If you do, why? If you don't – why?
What's your favorite non-fiction book?
Do you read in other languages?
What do your IRL friends think about you blogging? Do they even know?
Do you ever see yourself not being a blogger anymore?
Worst thing you've ever done to a book?
And that's it! Thank you so much for nominating me, and thank you for doing this post, if you're going to do it. Leave me your links in comments, if you've done it!
I'm Evelina and I blog about books that made an impression on me. I love middle grade, women's, scifi and some literary too.