Ah, self-pub books… Don't you just love it how one of those can turn out to be either a spectacular, marvelous masterpiece, or a complete pile of indescribable trash, spelling errors or cliches galore? Oddly, the chances of either of those happening are roughly 50/50. So I was incredibly happy to find out that not only is Shaun a really cool guy, but he's also an incredible writer. I happily bring you a review of the first book of his I've ever read, The Girl in the Blue Shoes, and despite being the first, I am sure it will not be the last.

Check out on Goodreads
Buy on Amazon
★★★★✬ 4.5 stars
Oxford. A man whose background is hazy, although vaguely academic. And suddenly, a girl who… Shouldn't be there. Twice, three times. Something so utterly out of place and odd about her that he can't resist seeking her out, to find out her secret. Even if it's deathly dangerous.
Giving away more would be giving away too much – as the novelette is a little gem, spanning only 128 pages (of brilliant writing), with a tinge of scifi, thriller and mystery. But I can tell you that The Girl in the Blue Shoes is more about the atmosphere than about pace or events. And it's sooooo much more about the writing.
So We've Got To Speak About The Writing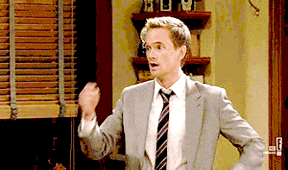 I… do not know how to begin this paragraph. What can I say? That I was mesmerized beyond all reason by the dance that Hume's words danced in front of my eyes? I haven't seen such beautiful writing, well, maybe ever. Maybe it's just me, but gosh. Hume is a very talented writer. His prose is only a step away from poetry.
After finishing the book, I was trying to remember where had I heard of this particular type of writing for a long time. And to my own surprise, even though I thought it was real, I came to a conclusion that I read about it in a book of fiction. About how The Word was the first type of magic, and older poets and writers knew that not only what you say matters, but how the words shape themselves in a sentence makes a huge difference – their cadence, the sounds they tie into together, their rhythm. And then about such texts carrying a magical power within them, a power to bend minds and wills. I remember reading that passage and deeply understanding, as the given examples perfectly illustrated it. I wondered at that time, whether someone really wrote like that, and how magical it would be. And lo and behold – someone DOES write like that. It's Shaun Hume.
Just so you don't think I'm making it up, have a look. This is how the novel starts out:
Do you sense it? It surely pretends to be a simple sentence. And it speaks of a simple thing. But do you see how it swims and swirls? How it creates a rhythm if you read it aloud? Do you see and feel what it says? I do. If you're not sure yet, read the next paragraph about the metal caterpillar. And if that's not enough, have some more quotes:
I felt the touch of cold upon my hand and my heart contracted, the pit of my stomach falling out and shattering on the floor in a billion tiny pieces which bounced and then became marbles of clear white light.
Or another one:
It was as if Time was slowing everything up, like it too was on the lookout for me, trying to slow my steps, stem my progress towards uncovering one of its deepest, darkest secrets. Time was worried. But it was its own worst enemy, unable to stop what it was responsible for.
And one more…
A long barren corridor, like that of the barrel of a gun, myself the bullet as I rushed with all gusto towards the single door to my north.
I mean, if you let me have my way, I'd quote and quote, and you'd never see the end of this review. It was very hard choosing these particular lines, as I had many more in my notes. But what I meant to show you was that these lines carry power. They paint an atmospheric picture of the feeling you're supposed to experience while reading it. And for once, it's not the plot that gives it, but the writing. I bow my head to that.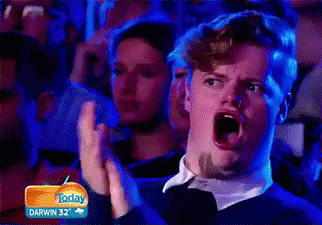 The Atmosphere
Then let's talk about the atmosphere of The Girl in the Blue Shoes. The tale does not aim to be scary or horrifying, but it has this eerie coldness, like that quiet of a cold early winter morning when the street is empty and you can only hear the birds far off. Something is always only ever so slightly 'not right', something you can only ever see our of the corner of your eye or feel with the back of your prickling neck. It's this that's the most captivating bit of the story.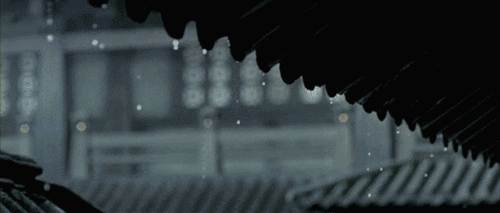 The Plot
The plot is actually the bit that made me deduct half a star. Being very short, it wasn't incredibly convincing plot-wise, but I believe that this story wasn't meant to be built on a plot (yes, it's definitely literary that way.) The plot isn't the spine of this story. Because quite simply, the writing both gives the feel and drives you. You should be questioning why the main character insists on seeking out odd hunches. But you don't. It just draws you in completely and suspends all of your disbelief. I really enjoyed that.
I am really glad I learned of Shaun Hume and The Girl in the Blue Shoes. I know I will be reading more of his books, and I sure hope he writes more literary! I am going to enjoy seeing the growth of this writer in more of his works, as I definitely haven't seen a lot of works written in this manner.
Other Similar Books
These books don't share the same vibe with The Girl in the Blue Shoes when it comes to the writing, but they do have some of the same topic matter, so if you enjoyed them, you will probably enjoy The Girl in the Blue Shoes too. You can read the review for The Punch Escrow here, and I will soon be posting one for Doorways in the Sand as well.
I thank Shaun Hume for giving me a copy of the book in exchange for my honest opinion.
Have you ever read anything that captured your mind like that? And how much do you value the writing in a certain story?
I'm Evelina and I blog about books that made an impression on me. I love middle grade, women's, scifi and some literary too.