I can't remember the last time I said this, but last week was fun! Here's what went on:
I finally caught up with my reading. And yet, despite that, I struggle to find reviews to post xD some of the books I read weren't that good, one was incredibly problematic, as you may have heard on Twitter, and I honestly just don't know. All of the other ones I'm reading only seem to be due later because I started them early..?
I had an awesome outing with colleagues! Oh, it was so much fun. I laughed a lot, might have even slapped someone's butt

(LOL)

and made a lot of new, so to say, colleague-friends. Most of us work remotely, so this was the first time I even got to see a lot of folks, and it was also the first time our company's outing was so full! It used to always be 4 or 5 of us, but now we had like 11? It was amazing. I also looked really good for the evening! Despite being low-maintenance pretty much 99% of the time

(jammies, frizz and no make up)

, of course I need to doll up when going out. Posted pics on Twitter! Embedding below.
Then on the next day I went out with mom to commemorate my grandpa's would-have-been 80th birthday. Let me tell you, being hungover at church mass for your grandpa makes you think about your sins a lot. Especially when kneeling. But after the mass, we also went to our favorite cafe, and I posted a touching update on Instagram. Also embedding below.
Freelancer achievement unlocked: you work in pyjamas and frizz, but everyone thinks you're high maintenance cause you turn up every 3 months looking like this 😂#NewProfilePic pic.twitter.com/ryZ6Lsr4Ih

— Evelina | Avalinahsbooks (@AvalinahsBooks) March 21, 2019
 ~ What I've Been Reading ~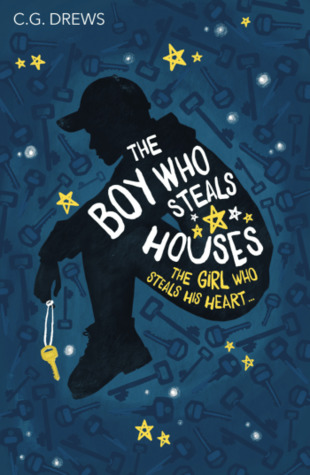 So I read Cait's book last week. And guess what. IT'S BRILLIANT. Now I'm convinced we all know a genius, and also a mad ripper of hearts. Cause let me tell you, The Boy Who Steals Houses will rip your heart out, and wayyyyy more so than A Thousand Perfect Notes did, at least in my opinion. But then it will also gracefully give it back to you, and you'll weep, weep and weep. This story is both fluffy and soft, as it is dramatic and sad! You will fall in love with the main character alright, but even more so with his urrr stolen adopted family. And for the record, I still don't know how to write my review, because the book was just too good, and I am always worried about writing reviews for books I loved. I have a week to figure it out I guess!
TL;DR: YOU MUST READ IT. Please preorder it!! (I thank the publisher for a free ebook review copy through NetGalley in exchange for an honest opinion. It has not affected my review.)
[ Goodreads ]
At first I was going to give The Casket of Time 3 stars. I was even stuck in it and left it sitting for a few months (at least 3…) But eventually, as I came back, I realized that it's just blurbed wrong. The blurb doing the book a huge disservice, because the reader isn't getting what they expected. As soon as I realized that, I had no more problems with The Casket of Time and finished it in a couple of days. The primary problem for me with my expectations was that the blurb sort of makes you expect a middle grade adventure – a handful of kids trying to save the world, in which all of the adults have essentially frozen themselves in time, until someone else fixes everything. But that is absolutely not what you're getting. Yes, those kids do exist, but several pages in, one of the characters starts telling a story to the kids. And guess what, 50% in you're still reading the story in the story. And only 85% in does it actually get connected to the present world.
Well, there's absolutely nothing wrong with a story in a story – but when the blurb told you that's not what was going to happen, you get irritated. Especially when you were expecting a middle grade adventure, but instead you get a fantasy fairytale that's essentially is a retelling of Snowhite. That was nowhere on the blurb. I don't even read fantasy! What was the publisher thinking, blurbing it like that?
Long story short, if it wasn't a review copy, I would have DNFed. BUT! If you look at The Casket of Time as a fantasy or even retelling, its' great! I enjoyed it after I stopped waiting for there to be more chapters set in the present. Moreover, it has a great message about today's world – how we always wait for someone else to clean up the mess and don't realize we need to quit our ecologically destructive lifestyle. And its not just that, the ending is also pretty amazing. I wasn't expecting for the book to go there and it truly touched my heart.
So if you like fantasy and retellings and you care about how we humans affect the life on this planet, you are probably going to love The Casket of Time. Just start reading with the knowledge that this isn't a middle grade adventure set in the present day. (I thank the publisher for a free ebook review copy through Edelweiss in exchange for an honest opinion. It has not affected my review.)
[ Goodreads ]
Astro-nuts was certainly a fun read, although at times quite possibly politically incorrect or a tad harsh to its characters. But if you want to have a laugh, you quite surely will! It's a story that just keeps on moving – it's full of action and adventure at quite a fast pace. Most of the characters are quirky and quite characteristically comical – especially the Captain and the villain of the book. Although when you start reading, you might think you've got it all figured out, you're not quite correct – the author definitely has quite a few things up his sleeve that might surprise you in the end. I know it sure had more twists than I expected! However, I found the ending to be quite a let down – it didn't really explain things, or rather, it didn't really make sense. I thought it to be a little heartless too. If not for this, I would have certainly given it 4 stars!
If you want to read similar books (with rather more satisfying endings), try Battlestar Suburbia and The Punch Escrow. (I thank the publisher for giving me a free ebook copy through Edelweiss in exchange to my honest review. This did not affect my opinion.)
[ Goodreads ]
~ What I've Been Bookstagramming ~
I finally got back to Bookstagram! I've decided that my theme was holding me back, because formatting them so they'd fit this theme specifically takes so much time, it was stopping me from posting at all, and that totally defeats the purpose. So I might still post theme related shots sometimes, but I'll give myself more freedom with what I can do and just post what I like. Still, my main account remains more centered on bookstagram in particular, while my secondary one functions more as a personal account and one meant for reading updates and just general bookish talk. Here's what I've posted on my main bookstagram this week:
View this post on Instagram
View this post on Instagram
~ What I've Been Talking About ~
Last week, I talked about one of my favorites of the whole year (to come!) – Eleanor Oliphant is Completely Fine. You can read what me and my buddy read buddies Sim and Gayathri thought about this book here. And then, there was also a review of a short magical and diverse book called The Haunting of Tram Car 015 which I've reviewed here.
~ What I'll Talk About Next Week~
Next week is going to be so exciting! First of all, there's a very important post – an interview with a bookworm and book blogger on how she deals with her dyslexia and accompanying conditions. It's an incredible interview, I am so happy I could have something like that on my blog! Please come back on Wednesday to read it. And then, of course, there's our monthly State of the ARC!
~ What I've Been Hauling ~
I hauled nothing! Can you even believe it!!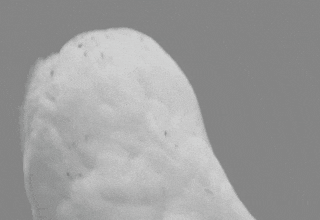 A GIF of a shocked looking owl turning around and staring at the camera
I'm Evelina and I try to blog about books that matter, with a bit of fun there too! Disability and equality will be topics you see a lot, but there's also a lot of scifi, fantasy and… GIFs. I'm also the proud founder of #ARCsAnonymous.