The week before was so exhausting that I don't even know what I really did this week! It was actually a much less stressful week than the last one, and my fatigue levels normalized, but… it was just one of those weeks that completely disappeared?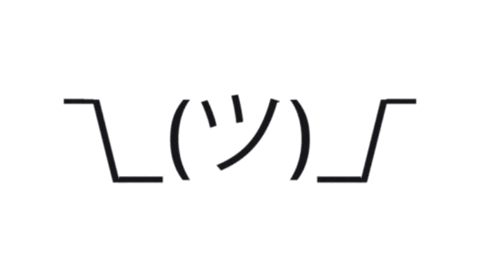 A GIF of a shrug emoji, well… shrugging
Accomplishments, though, range from and to:
Actually signed up for a trial run in the gym with a physical therapist, because when you're 30 and can't turn your head to one side, it doesn't bode well
Actually entertained the idea of ACTUALLY doing the gym
We will see how that ACTUALLY goes xD
Apparently used the word 'ACTUALLY' a lot
Rewatched Fantastic Beasts I

(Newt <3 Queenie <3 JACOB <3)

Went to the library <3
Finished off A LOT of the books that were left half read
Finished off a few dangling ARCs
Actually cleaned the kitchen on multiple occasions xD
Kept reading 5 star books, still! I can hardly believe it, but this year I've already read five 5-stars and two 4.5-stars. It's pretty much the best reading month I can ever remember!
So I feel like it was a rather good week! Sadly, I have not been on social media much again, but hey, one step at a time, right?
 ~ What I've Been Reading ~
I finally finished Dune, that I have been reading since the start of December. I feel like I have been reading this book for longer than I actually have! I was utterly and completely in love with it up to two thirds, and after that, it sort of petered out for me. I don't know why. Maybe it just didn't keep the secret anymore. Regardless! It's still getting 5 stars from me, because it truly deserves nothing less. If 5 stars were invented for any book, this is surely the one. It's so very intricate, smart and well thought-through – I am sure I will be rereading at some point. I think I am going to write a longer review sometime, but as it usually is with books that blew my mind, I find it hard to even think of writing it right now. So we will see. The best books are sometimes the hardest to talk about.
[ Goodreads ]
The Forty Rules of Love has been on my wishlist for a long time, and I finally grabbed it from the library on a complete whim before the holidays. Then didn't read it and extended it. Then almost didn't read it again, when I decided that I'll give it a go in the last few days before having to return it. And then I just disappeared into the book for like two evenings. I could not pry myself away. It's an incredibly beautiful book, somewhere between The Alchemist and, well, everything else. It's not as sweet as The Alchemist, and it's full of kindness and soul, and I just enjoyed it so much. I will be writing a longer review soon!
[ Goodreads ]
Heavy Flow is a book about menstruation – yep. Maybe not a topic some of you are comfortable about, but it really shouldn't be that way. A natural part of life for somewhere around half of the world's population, it shouldn't be the 'curse' it's thought as. Amanda Laird goes into the histories of why it's regarded like that (hint: it's mostly the patriarchy, you guessed it.) She also debunks a lot of myths and gives all sorts of advice on how to get to know your body better, and also how to make period troubles go away – because if you're experiencing pain and discomfort, something is the way it shouldn't be. There's a lot of really good information in this book, and most of all – it's something that could reset your mindset about this completely natural phenomenon. I read it in one sitting and really enjoyed it. There will be a longer review! If you're on NetGalley, you can still grab or request this book for a short while from Dundurn.
[ Goodreads ]
Calling Major Tom was also a read of a few evenings, but greatly enjoyed. It's one of those books that will have you both laughing and crying at the same time! It was slightly hard to get into first, but when I did, I fell in love with all the characters and couldn't help fretting over what will happen with them. At one point, I even paced the rooms in worry, while I listen to the review copy on text to speech. This is one of those books that tells a story of how complete accidents can change lives, and how strangers can sometimes become family. I sighed in contentment when I finished it! It was so wholesome. I think you can still grab it here on NetGalley! When I downloaded it, it was still 'Read Now'.
[ Goodreads ]
~ What I've Been Talking About ~
Last week wasn't about the reviews – it was all mostly discussion, if you can call it that. You can still go and recommend me some books that are coming out that you think were amazing! And then you can find out why I read books at certain points in my life, and ask yourself the same question:
~ What I'll Talk About Next Week~
Next week it's time for State of the ARC again! So come and link up your posts. Then there's also a review of my much loved The Enchanted April, the book I raved about in the first weeks of the year. Definitely very recommended, so come read on Wednesday and Friday!
~ What I've Been Hauling ~
I'm Evelina and I try to blog about books that matter, with a bit of fun there too! Disability and equality will be topics you see a lot, but there's also a lot of scifi, fantasy and… GIFs. I'm also the proud founder of #ARCsAnonymous.