This week on the blog – two review posts (yay! I have reached my quota!), big news on the theme front (which you might have noticed already) and quite a few finished reads. It's been a good week!! Linking up with the usual crew for the Sunday meme at Kimba's book blog.
~ On The Blog ~
As mentioned, I have posted two reviews this week. The Breedling And The City In The Garden is a retro fantasy based in a pre-war Chicago (think gangsters, orphans and magic) and Shift is the sequel of Wool – a dystopian story about how the world ended and people got plunged into underground Silos to try to survive. I did not like Shift, so you can look forward to a sarcastic review with a funny GIF of me reading it at the end.
~ Finished Reading This Week ~
Burying the Honeysuckle Girls has been lying of my Blogger TBR of Shame since 2015! I'm so happy to have finally read it. This was at least a 3-star thriller, finished it basically in an evening, and it explores the evils of oppression, family secrets, old money and basically Ye Olde Problems Of The 'Murican South (including the KKK, actually). It was strong in those regards, although I didn't like the main character, but the book was enjoyable for sure, so if any of you out there are thriller lovers, you should check this one out.
I also finished Dear Reflection: I Never Meant to be a Rebel – and loved it. Wrote a very open and emotional review about it, and I will be posting it on the 30th, as the book comes out June 1st. This is a memoir worth a read for anyone who has ever struggled with self-confidence, anxiety or depression issues in the past. I know this has made me feel better about a lot of problems in my life, and in a way, it was like a reverse memoir – despite living a completely different, daughter-of-punk-rock-musicians life, Jessica Bell lived a life I lived inside of her heart, with the same aches and troubles. This was an immensely interesting memoir. With good music links as well! Be on the lookout for a tear-jerking review next week.
And I nearly forgot Anne of Green Gables! Of course I loved Anne. Although, maybe a little too saintly by the ending? Anyway, no need to say more, you all know what kind of book this is, and I'll be posting my likes and dislikes (mostly likes) about it in the coming month.
~ Currently Reading ~
Sometimes I don't even know what I'm reading anymore, cause I've been reading fast lately! I've even made a "Currently Reading" folder in my Kindle so I'd know what I've got! Ridiculous, huh?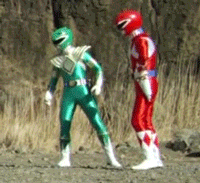 I'm still reading Born Aware, so nothing has changed here, nothing to report 😀
I've finally started A Close And Common Orbit, sequel of A Long Way To A Small, Angry Planet! So far it's not as instantly engrossing as the first book was, but I'm sure it will get there. I'm also sad that we don't really get to read another story about the wonderful characters of the first book (I would honestly read fanfics about them, and I don't read fanfics!… Anyone got any, actually..?), but oh well, I liked Lovey and Pepper as well, so I wonder how life will go on for them.
And I've also started Things To Do When You're Goth In The Country. Despite the awful contrast of the cover (I am aware nobody can read that title, is the publisher aware..?), the contents of the book are quite nice. This is a collection of short stories about the darkness in the country (mostly, again, the American South), with a bit of magical realism woven in. I am very sober-minded about magical realism, but this is the kind I dig! Raw, dark, and yet somewhat humorous. The ugly side of the country.
~ Little Book Haul ~
This week I grabbed Daisy And The Pirates which is a kids' book that was a freebie on Amazon. Also, the author of Sometimes I'm So Smart I Almost Feel Like A Real Person requested a review. This book is said to be along the lines of The Rosie Project, so if you loved that, contact Graham on his personal blog and ask for a review copy.
I also bought two books – The Library At Mount Char, which had simply raving reviews from my friends, and Fingersmith, which I've had on my to-read list for ages. I'm sure you have heard of at least one of these?
 ~ General Rambling ~
So, as you might have noticed, my blog has been looking different! It's all due to my lovely blog theme magician friend Bianca, who's currently helping me out with the blog theme. It might take a while for us to help the blog turn into the beautiful swan we want it to be (okay, maybe not swan…), so bear with us, as it might look weird in the meantime!
And I actually haven't taken any pics for my Instagram all week, so no quote today!
How has your week been and what are you planning on reading next week?
I'm Evelina and I blog about books that made an impression on me. I love middle grade, women's, scifi and some literary too.