So last week itself was nothing to speak of, but the weekend – oh, the weekend! Some of you might know that this is the weekend of #24in48, a readathon, and it's still going! So my update will be super short because I've got reading to do and fun to have! My 'score' doesn't exactly stay the same, so I won't be updating you how I've been doing, but suffice to say that I've already reached my goal for the review copies I wanted finished, so I'm rejoicing 😀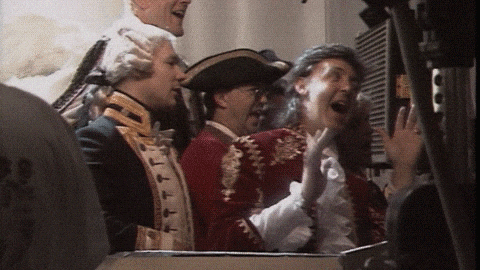 ~ We Need To Talk About Some Books I'm Reading ~
One of the books I finished this weekend was The Spaceship Next Door by Gene Doucette, AND IT'S A MASTERPIECE. It had the right amount of everything – mystery, thrill, adventure, wistfulness and humor. It had amazingly fleshed out characters and a wonderful plot that was told in a way that kept you glued to the book. And it might just be me, but there were parts I was a little bit too chicken to read at night – although it's not meant to be a horror book at all, before the resolution of the mystery, things got… Mysteriously creepy. Anyway! I will be reviewing this book sometime in August, but you should absolutely mark it as to-read or put it on a wishlist NOW.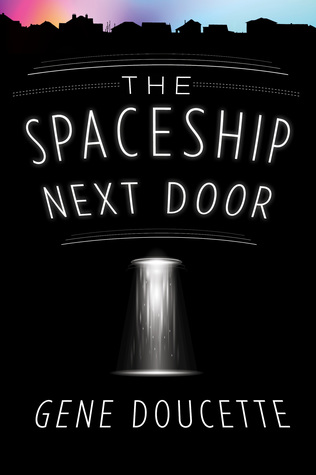 ~ Last Week On The Blog ~
Last week we had a review of a mythological thriller with a great premise, but middling delivery called The Anomaly and finally! A discussion post about whether ARC reading is sort of like school reading for the summer used to be. You can click the banners to check out the posts:
~ Coming Up Next Week~
Next week we will have a review of one of the sweetest books I've read this year (will mend a bad mood for sure) – The Girl Who Chased the Moon, and a buddy read review of Six of Crows (loved it!) along with Marie @ Drizzle and Hurricane Books.
~ Little Book Haul ~
Thankfully, I didn't haul all that much this week! Considering my readathon reads, hopefully I will have hauled less this week than I have books finished 🙂 Altered Carbon had a super high rating from most of my Goodreads friends and it was on sale, so there were no doubts there, and one of my favorite authors, Catherine Valente, has recently had a baby (or is currently… having one. I'm sorry for my inability to follow events…) and she thanked her readers for helping her out through Patreon cause that is the only thing that allowed her go on leave to spend time with her baby. Which is what prompted me to go buy her book to support her (plus! Space Opera!!) So you should go buy it too or maybe even visit her Patreon and pitch in. Catherine writes wonderful stuff. If you're at a loss, my favorite is Deathless and I will not cease to recommend it. I'm also not paid to do this, just in case you're wondering. I just really love what Valente writes <3
Sorry for the slightly boring update! Gotta go back to the readathon though 🙂 So how has your week been?
As usual, I'm linking up with the Sunday post meme at Kimba's book blog and Stacking The Shelves over at Tynga's Reviews.
I'm Evelina and I blog about books that made an impression on me. I love middle grade, women's, scifi and some literary too.