It's the first Sunday of May, and where I live, that means it's Mother's Day! So me and mom are going out to that favorite cafe of mine which you've all heard about countless times! Due to this and the fact that I have the worst headache which will ruin everything today GAH, I will not be posting a monthly update, although it was a very exciting month, but I just don't feel like it right now. I will post it another time! Who cares if I'm late? My blog, my rules, heh. Let me just say that last month I read more books than EVER EVER EVER, and actually read much more than I hauled. So that makes me infinitely happy.
~ We Need To Talk About Some Books I'm Reading ~
I just finished Obsidio, and since even if you haven't read it, you probably realize that it's not easy or comforting read, I really needed something sweet and light to pick me up. Luckily, the next book on the upcoming releasese calendar of my ARCs was Clara Voyant! It's a DELIGHTFUL middle grade, bright and sweet and quite trouble free. I truly enjoyed it loads, and I can recommend it to everyone. It was a wonderful thing to read after something as stressful as Obsidio! And look at that adorable cover. I will be posting a review in the middle of May!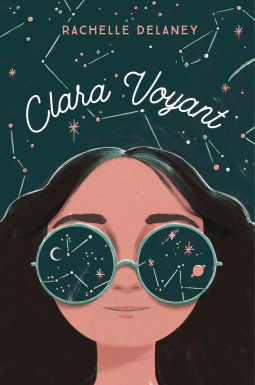 ~ Last Week On The Blog ~
Last week I had the State of the ARC, and I am sorry if I haven't visited some of you yet! I have like 200 unreplied comments (which means undone bloghops too xD) and I am just not able to deal with that in time. But I will definitely visit you all, if slightly late! Anyway, I also reviewed The Breedling and the Trickster, a part of the Element Oddyseys series, which was an alright read. And, lastly, I released an instructional post with a downloadable TBR spreadsheet that is color coded for ease of use, and I hope you will have a lot of fun with it!
~ Coming Up Next Week~
Coming up next week, I have the very exciting review of Artificial Condition (Murderbot #2) – squee! Definitely read that, please! It's like my favorite review ever! And also favorite series, teehee. Second, we'll have a review for another biography of Marilyn Monroe, this one concentrating on how she was feministic and opened the way for a lot of women in her industry, and not only that. If you think less of Marilyn than you should, please read that review. You will be surprised with some facts about her, because that's exactly what I'll be sharing. And lastly, I will be reviewing The Redemption of Marvin Fuster. Sorry it's all reviews, people! But I needed to catch up. Plus there are some very exciting reviews next week!
~ Little Book Haul ~
So, the first good news is that I only hauled one book, while I have already read four! (I should write a post about how I turned this hauling business around, seriously.) The second good news is that I got Cait's book! Despite being ridiculously late on actually asking for it, I got it! Miracles do happen <3 I am very excited to be able to read a book by a blogger buddy! My only regret is that the ARC doesn't contain any cover I could flaunt for bookstagram. Maybe I'll send myself an image cover to the kindle. Only for you, Cait. Only for you. LOL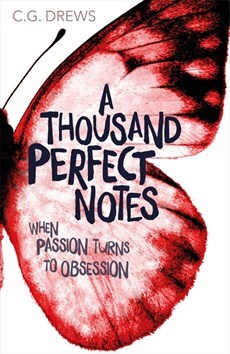 ~ In The Bookish Community ~
Jackie @ Death by Tsundoku has finally solved her technical issues and come back! Go give her some blogging love ❤
Cahleen @ The Alt Story tells us why nonfiction is kind of like vitamins
Shruti @ This Is Lit discusses whether it's YA or not the brings you good stats
Marie @ Drizzle and Hurricane Books posted a post that everyone and their mother have already read probably, but it really resonated with me, so I'm sharing it as well. It's about how we want and get validation as book bloggers and why it matters
So how has your week been? And what are you reading? What did you haul?
As usual, I'm linking up with the Sunday post meme at Kimba's book blog and Stacking The Shelves over at Tynga's Reviews.
I'm Evelina and I blog about books that made an impression on me. I love middle grade, women's, scifi and some literary too.