This has been one of those calm and slow weeks! I am also *mostly* done with the taxes… Some of you might know what an ordeal that can be. And also, spring is finally upon us, so things are looking good. Some more stuff about this week:
I have not hauled any books whatsoever this week. NONE. None!!
…but can you imagine?? NONE.
I can't either.
I think I'm also reading 8 books at a time, HALP
Anyway, I've joined a fun readathon, #25inFive, and while I suck at taking actual photo check-ins, I've been reading all weekend!
I'll also be joining next week's Dewey's pre-readathon, where you are supposed to read 1000 pages in the whole week
Also, Dewey's sign-ups are finally open, have you signed up yet?
Me and boyfriend went out to a restaurant yesterday in celebration of the two years of his being here, and we actually read a book to each other interchangeably, while eating. It was really cute. I should really learn to take more pics!
I also caught up with a lot of you on Twitter last week, and I'm very happy about that. It seems we are all drifting somewhere now, most of you are busy with school, maybe it's just the season. I miss the talks!
The #NewBloggers 101 series is slowly winding down, and while I still have posts planned, I am getting slighly tired of juggling the guest posts, so it might be that I'll insert one or two unrelated discussion posts these coming fridays. We'll see! It also feels like a weird crossroads, cause it was such a big, lovely project – but now I've got to search for new directions.
And that seems to be all! What is new with you?
~ We Need To Talk About Some Books I'm Reading ~
So this week, I finally read that sequel of All Systems Red, and I must say, it was JUST AS AMAZING as the first one!! I can't wait to share my review with you all, it will be on May 7th, I've already scheduled it, and it's full of enthusiasm. For those who would love to start this series, Tor.com is actually offering the book for free now (sadly, only in US and CAN, it seems…) Maybe some of you can grab it – here's the tweet with the link.
~ Last Week On The Blog ~
Last week I posted a review for Happily, a very different Cinderella retelling that I can truly recommend, and Sugar Money, a heart-breaking, but factual novel based on a real story of slaves trying to escape in the 18th century. Both are recommended. And I also have to thank Aimee @ Aimee, Always for her wonderful #NewBloggers 101 post about Bloglovin'.
~ Coming Up Next Week~
There should be three posts next week, but the guest poster for #NewBloggers is late, and I don't want to ask her again, so I might just do some discussion post or tag for fun (I've missed my discussions anyway!), so I can't tell you right now what I'll be posting on Friday. Let it be a surprise 🙂 as for the other two posts, we'll have Doorways in the Sand, a great (and a little wacky) scifi, and The Lost Castle, a nice historical novel told through three different perspectives and timelines, which I really loved.
~ Little Book Haul ~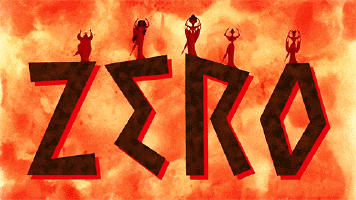 ~ In The Bookish Community ~
Sarah @ Written Word Worlds talks about why ARCs should decode to "Actually Reviewers Crying"
Dani @ Perspective of a Writer talks about why she says no to audiobooks
Austine @ Novelknight talks about how we determine blogging success (and that we shouldn't use this label)
Suzanne @ The Bookish Libra talks about how important it is to find your OWN voice in blogging
Charvi @ Not Just Fiction talks about how she's bored of blogs with only reviews and nothing else
So how has your week been? And what are you reading? What did you haul?
As usual, I'm linking up with the Sunday post meme at Kimba's book blog and Stacking The Shelves over at Tynga's Reviews.
I'm Evelina and I blog about books that made an impression on me. I love middle grade, women's, scifi and some literary too.