You'd think that after a week I'd have regained my blogging juice? I wish… For some reason, I still find it hard to reply to comments or even participate in my groups. It might be to do with the fact that I'm just constantly tired – and, well, it is the dead of winter. It's so hard staying awake half the time!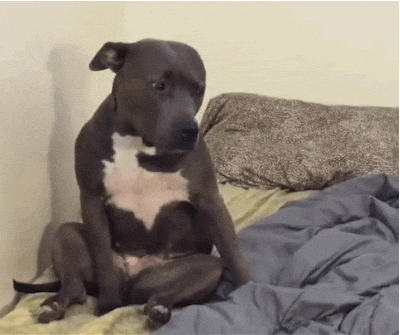 But the the good thing is that my reading has been going quite well – and I've come back to more listening, as opposed to reading, cause I'm starting to worry about my eyesight a little bit. Listening to books is amazing! Although I am sticking with my weird little Google Voice Reader app – I had my first experience with an Audible book, but the narrator was just TOO WEIRD. I'll go back to my monotonous reader, thank you. I want to have my own emotions about books! One of these days, I should do a post on how I listen to books, and especially ARCs. It would save you loads of time, my lovelies.
Sorry I haven't been around the book community as much, and I am thankful to all of those who still remember me and who endeavour to save my butt by helping me with guest posts. You are amazing people ❤ and thank you to all those who have followed my blog in this continuing absence of mine! I really appreciate you all.
~ Last Week On The Blog ~
I posted only two times last week, due to all of the half-hiatus stuff that is currently going on. Have you forgotten me yet? I hope not. I can truly recommend The King of Bones and Ashes though! Dark and witchy. There's more about it to come next week! And I will thank Shruti @ This Is Lit again, for writing a guest post on how to write a proper review policy.
~ Coming Up Next Week~
Coming up next week, we have State of the ARC #6! So come link up. Also, for those who are interested in The King of Bones and Ashes, we will have an interview with the author J.D. Horn! And then, of course, no week can go by without some more #NewBloggers 101 content, and this time it will be What Tools Can Help Me Be An Organized Blogger? Part 1: Blogging Calendars – a topic I hope will be able to help many of you. Keep your eyes open next week!
~ Little Book Haul ~
This week we've got two very unrelated, and yet feminist books! I can whole-heartedly recommend The Girl, yes – yet another biography of Marilyn's, but one that really establishes her as an unlikely feminist in a reader's mind. If you want to learn why you shouldn't associate her with the fluffy roles she has been given throughout most of her career, you should read The Girl. And of course, how could I resist reading Herding Cats? I enjoyed it, although I feel like it could have been a better collection, because the topics were not too interrelated, although very enjoyable and relatable.
~ In The Bookish Community ~
Susie Lindau shares some interesting ways to get discovered on WordPress, and I believe most of us book bloggers who sit around in a sort of a closed circle of our own people, won't have heard about these
Jenniely invites all book bloggers who are older than 20 to join the Crone Bloggers group!
Shruti @ This Is Lit brings some positive author feedback to bad reviews to our attention – to remind us that there are so many nice authors!
Vicky @ Vicky Who Reads shares ways to get books legally, even for internationals – and believe me, she even had one I didn't know! So go read it.
So how has your week been? And what are you reading? What did you haul?
As usual, I'm linking up with the Sunday post meme at Kimba's book blog and Stacking The Shelves over at Tynga's Reviews.
I'm Evelina and I blog about books that made an impression on me. I love middle grade, women's, scifi and some literary too.